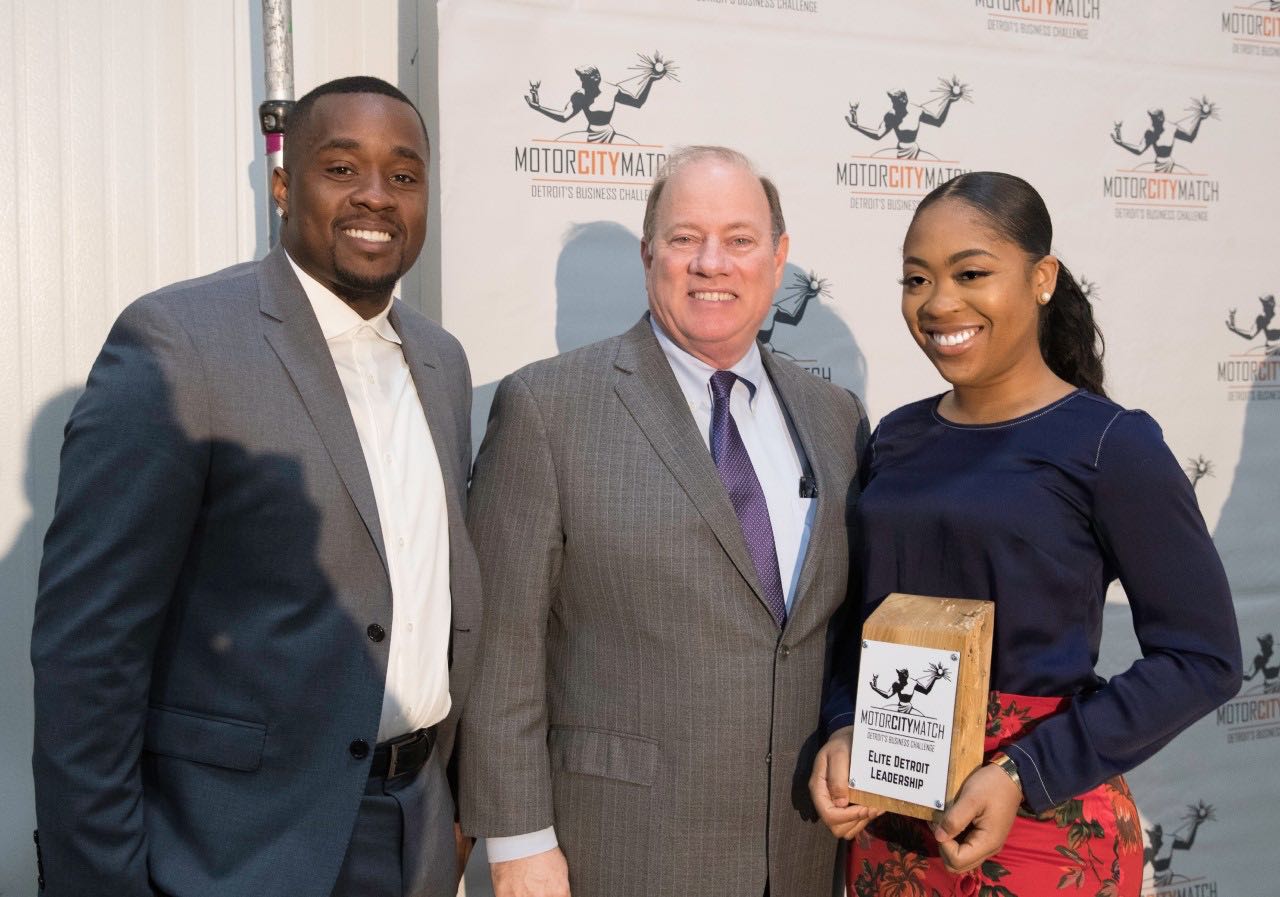 Workspaces are popping up all over downtown and midtown Detroit but there are not too many in the neighborhoods. Thanks to the Motor City Match program, Elite Detroit Leadership event space, co-working space, and entrepreneurial hub will be coming to the Six Mile and Gunston area by the end of 2018.
Motor City Match (MCM) continues to help bring new small businesses to neighborhoods across the city and awarded $500,000 to 11 businesses and one building owner in its 11th round of grant awards. Elite Detroit Leadership co-owners Ryan Foster and Sterling Watson received $40,000 in cash awards to help get their new business venture up and running.
"We have been taking a few years to slowly put things together," said Foster. "The building was pretty rundown and with this grant, we will be able to finish bringing it up to code and that'll help us fund a lot of the space setup that we want to have."
Launched nearly three years ago with the goal of creating Detroit's next generation of entrepreneurs, round 11 MCM awardees have taken full advantage of the program's assets. Half of the cash winners started their journey with business plan, space and/or design assistance awarded by MCM. Close to 100 small businesses benefitted in some way through round 11 of MCM.
"I couldn't be opening my business without the assistance of Motor City Match," said Marlene Brooks, owner of Dymond Designs Beauty School. "I received both a space and design award in earlier rounds. As a result, I now have a prime location for the business, and an inviting design for customers. Moving through the MCM pipeline teaches business owners how to create a foundation for a successful and sustainable business."
Since it launched in 2015, MCM has assisted more than 1,000 entrepreneurs with a variety of resources to help them along their path toward opening a business in Detroit.  Of the 125 grant winners thus far, 36 businesses have opened, and another 37 are under construction and expected to open this year. New tools are constantly being offered through the program, including an upcoming financial seminar.
"Motor City Match has created a pipeline of support for businesses in all stages of growth," said Mayor Mike Duggan. "Whether you are just developing a business plan, need to secure a space, or just signed your lease, MCM has an award track to help you grow and thrive in the city."
The Motor City Match program provides assistance to businesses through the city: 80 percent are located in neighborhoods outside of downtown and midtown, 62 percent are owned by Detroit residents, 80 percent are minority-owned, and 69 are owned by women.
"I think it's important for African-Americans to be entrepreneurs in the city because we've been here," Foster added. "There's this migration of white people coming from the suburbs and making their business spaces in the city suitable for them. We've been here, we will still be here, and we should have that opportunity to have a stake in the city as well. Motor City Match helps provide that opportunity."
Motor City Match Awards are presented four times a year in four categories: a matching cash grant, or assistance with business planning, design or location selection. Motor City Match applications are available quarterly. The next window for building and business owners to apply will be June 1 to July 1, 2018.