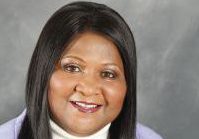 First Independence Bank has partnered with the Detroit Public Schools Community District (DPSCD) to provide Detroit students scholarship opportunities for higher education. First Independence Bank presents its 6th annual Rhonda Pugh Memorial Essay Contest. More than $5 thousand dollars will be awarded to middle and high school student essay contest winners. Rhonda Pugh was a longtime First Independence Bank vice president of treasury management for many years prior to her death.

"Rhonda Pugh was an invaluable leader within the First Independence Bank family and she is dearly missed. It was her passion for our youth and education that created this scholarship program," says Kenneth Kelly, chairman & CEO, First Independence Bank. "Upon the loss of Rhonda last year, we immediately decided to honor her dedication to First Independence Bank and Detroit Public School by naming our annual essay contest in her honor."

WHAT:           The 6th Annual First Independence Bank Rhonda Pugh Memorial Essay Contest. In memory of Ms. Pugh, scholarship recipients will receive the 1st Rhonda Pugh Memorial Awards.

WHO:              First Independence Bank and Detroit Public Schools Community District
Kenneth Kelly, chairman and CEO, First Independence Bank will deliver the event's keynote address.

WHEN:           Tuesday, April 24, 2018 at 10:00 a.m.

WHERE:         Lakeshore Building, located at 7310 Woodward Ave., 1st Floor, Detroit, MI 48202

ADDITIONAL
INFO:             Interview and photo opportunities available onsite. R.S.V.P. for media
is requested, contact Lisa Wilmore, publicist, The Wilmore Agency at 313.980.4766.

###


About First Independence Bank
First Independence Bank is the 10th largest African-American-controlled commercial bank in the United States. It offers a variety of high-quality banking services from managing accounts to personal loans, mortgages, consumer education and investments. First Independence bank has three locations and offers banking solutions online and digitally through its mobile app. Established in 1970, the bank continues to be a responsible leader, efficiently serving the financial needs of its community, its businesses and its customers nationwide. First Independence Bank is a member of FDIC and Equal Housing Lender. For more information, visit http://www.firstindependence.com.