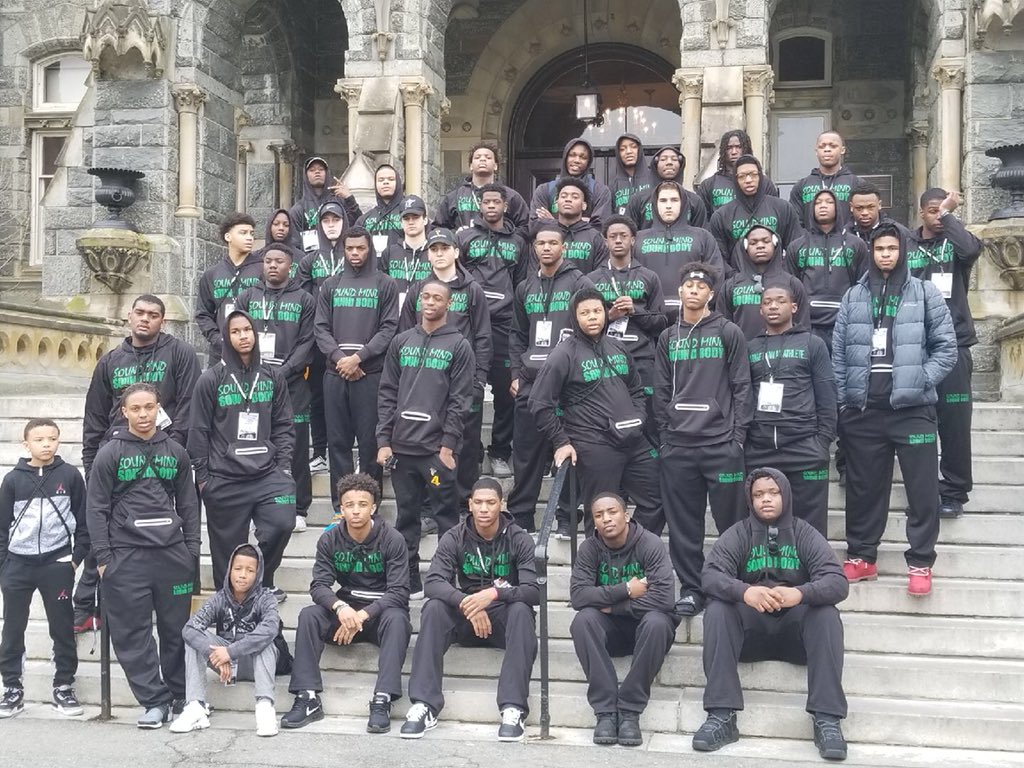 Every year, thousands of students go on college tours to Historically Black Colleges and Universities or on football recruiting visits. Not many do both. Sound Mind Sound Body co-founder Curtis Blackwell and a few high school football coaches and volunteers loaded 100 Detroit-area high school football players onto Trinity Transportation charter buses and took them to several HBCUs and other colleges across the east coast. But it was not your average college tour where players tried on jerseys, shook a coach's hand, and took pictures.
"This wasn't just some random bus tour where we took some kids to some schools," said Blackwell. "It was the kids that were in our program every week for 20 straight weeks from November all the way up until April. And on this tour, we wanted to comprise camping, historical things, as well as the college visits and networking. That was sort of what was different about this trip."
The SMSB Football Academy was created in 2004 to increase the number of football student-athletes graduating high school and earning college scholarships in the Metro Detroit community. Every weekend, the student athletes meet at the Mack Athletic Complex to perfect their skills on the gridiron, as well as in the classroom. The classroom portion, in the basement of the dome, consists of tutoring and mentorship, where the student-athletes work on proper introductions, improving their GPAs, ACT prep, and talking to those who walked in their shoes before. The college tour was just a culmination of the work they do on a weekly basis.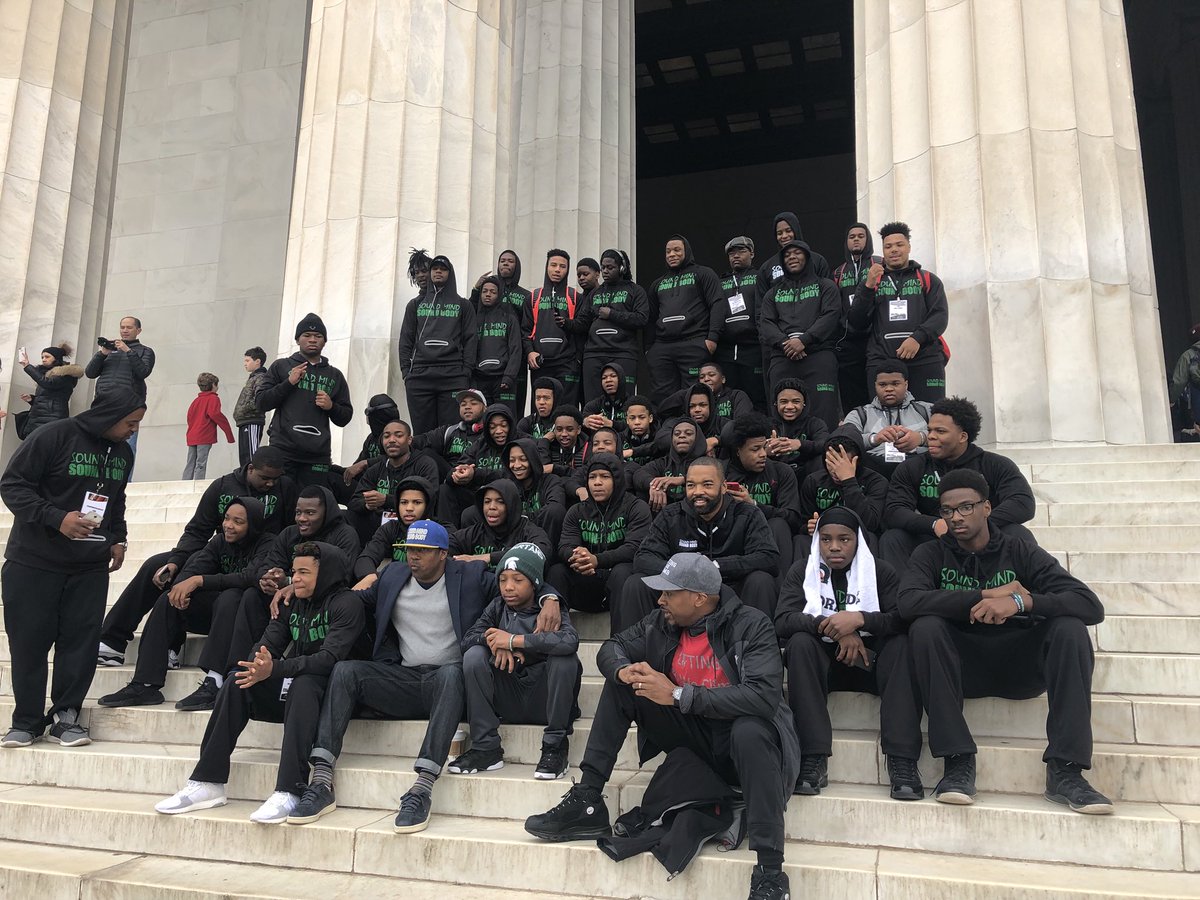 The student-athletes toured a total of 11 schools on their trip, including several HBCUs such as Howard University, Morehouse College, Clark-Atlanta University, Morgan State, Norfolk State, and many more. The players received over 70 offers on the trip, many from HBCUs they would have never been in contact with, let alone visit, if it were not for the bus tour. That was the entire purpose of the trip: to expose the players to places they had only heard of and saw on television and social media.
"I want to give all the credit for that to Jimmy Settles (Vice-President) and UAW-Ford," said Blackwell. "He went to a HBCU, I went to Hampton University, and he wanted our kids looking at more options where they knew how to handle and deal with our young men. Most of our young men are not finished products when they leave high school, so, sometimes it's about them going to environments that are conducive for them upon arrival. Jimmy said, if we were willing to do this, he would sponsor it, in order to give our kids more exposure."
"Their only knowledge of a HBCU was Central State University in Ohio. So, it was important for them to see others HBCUs around the country and to get that experience. Upon arrival, they couldn't believe the environment because they had never been exposed to places like that. If they know they had more options, then they can make informed decisions for college."
Another unique aspect of the college tour was that the student-athletes were also able to learn about their heritage and the people who blazed a trail for them to be able to have the basic human rights many did not have in the past. They have learned about Rev. Dr. Martin Luther King Jr. in the classroom but to actually be able to take a tour of his memorial in Atlanta was a next level experience. They also visited the National Museum of African-American History and Culture in Washington D.C. where they able to see Emmett Till's casket and Fort Monroe in Virginia, where former slaves settled after the Civil War. Football was the catalyst that brought everyone together for the trip, but the historical aspect really opened they eyes of many players who only experienced what was in their neighborhood surroundings.
"It was important to show us our history and where we came from," said Khalil Forbes, a junior at Detroit King High School. "For example, in the African-American museum, I learned about the historical prisons in Louisiana, where, for a long period of time, wrongfully imprisoned black men were keeping the bills paid for the entire state. I was able to see an exact replica of the cells they were forced to live in."
"I learned about a lot more than just football. This trip really wasn't all about football. We spent more time writing in our notebooks about our experiences. The fact that this trip focused on educating us, sets it apart from any other bus tour there is for football."