The inaugural Millennial Empowerment Expo will honor some of Detroit's best and brightest, Sunday April 15 at the Edward Hotel and Convention Center located at 600 Town Center Drive in Dearborn from 4-8 p.m. The event will recognize 27 of the area's "Top 25 Millennials to Watch" and four recipients will be given the "Millennials in Action" award.
The expo is the work of The Wealthy Brand clothing line co-owners Rashad Hosea and Kuddles Hopkins, looking for a different way to connect and honor the millennials of Detroit.
"It sparked from seeing different Sip and Shops done wrong," said Hosea. "As a small business owner, I've been to different events and paid a lot of money for a vendor table, in hopes of selling my items and if I didn't, I got nothing out of it. So, I wanted to make an event where people could connect and market themselves."
Hosea and Hopkins want attendees to experience everything the expo has to offer, from the vendor tables, that will feature brands and businesses from all over the city, to the millennial mixer after the event, and the actual expo in the ballroom. The expo will feature four guest panelists:
Brittni Brown: The Bee Agency founder and head publicist
Shawn T. Blanchard: Motivational speaker and author
Bishop Gregory Davis: Host of the Greg Davis Show on the Word Network.
Desmond Ferguson: Owner of Moneyball Sportswear
"Desmond (Ferguson) is like a mentor to me," said Hosea. "A lot of what I am doing stems from the free game he has given me over the years. Brittni (Brown) is building other people's brands, plus building hers. I like everything that Shawn (Blanchard) is doing with his fashion sense and motivational tips on Instagram. I didn't even know Bishop Davis a few months ago. He came and bought a few items from me and it just made sense. He has been a mentor to me as well and I was hoping that he could spread his message at the event."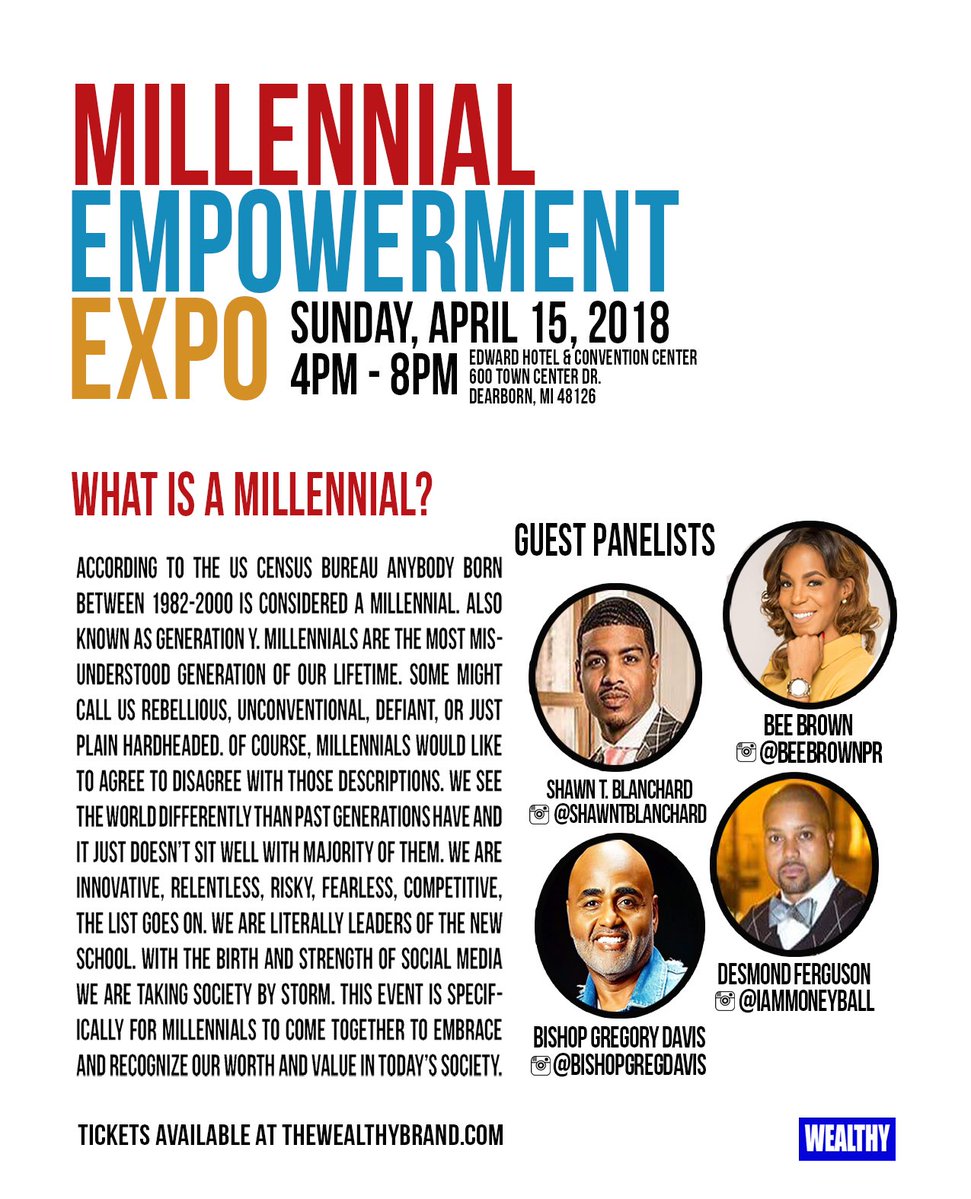 You can buy tickets online for $25 or $30 at the door.