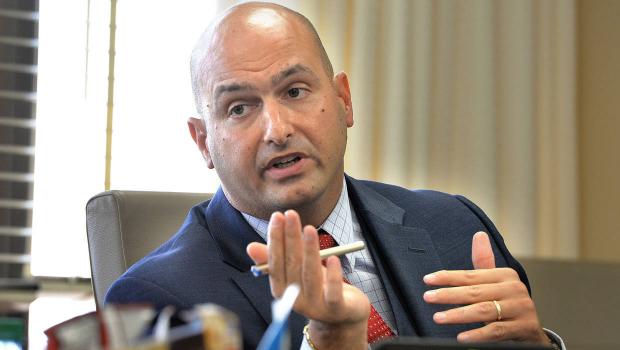 With news of the Detroit Public Schools Community District ranking last in the country in two key subjects according to a report by the National Assessment of Educational Progress (NAEP), all eyes were on education, jobs, and talent at forum two of the Pancakes and Politics speaking series at the Detroit Athletic Club.
More than 20 school districts were included in the report, with Detroit ranking dead last for the second year in a row. Two areas that students here are struggling in the most are math and reading, specifically in the fourth and eighth grades. DPSCD Superintendent Dr. Nikolai Vitti was one of the five panelists and he believes the answers to fixing the school system does not start with the students.
"I think it's important to state clearly that where we are right now in DPSCD is not a true reflection of what our children can do in Detroit," said Vitti. "Most of you woke up with the news that we were last in the NAEP test. We see those scores, the level of demoralization that goes with it, and the anger and frustration. But the reality is, this is, in many ways, one of the last indictments against the loss of local control in Detroit."
"The district has not been run by a local elected school board. It has not been run by educators that know this work, know education reform, and know urban school reform. It has been run as if the district has been running out of business and not building. Now we have an elected board, a superintendent with a track record of success in larger school districts, and now it's time to rebuild this district to show the potential children have."
Vitti says creating "pathways" for students in DPSCD is the key to assuring that they are prepared to go into the workforce or to college. And while those pathways are targeted toward high school students in the district, the preparation of basic skills, basic knowledge and information, and critical thinking should begin at the elementary level. If those skills are obtained at a higher and more consistent level, then students will be prepared to go into those pathways, which include advanced career courses and career academies.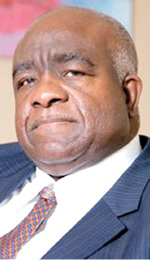 Dr. Curtis Ivery is the Chancellor at Wayne County Community College District and was also on panel. He addressed the hardships of running an urban educational institution, just like Vitti, where 51 percent of the children in Detroit are in poverty. Through the Detroit Promise program, students of DPSCD who qualify can attend a two-year institution for free. And while the program can be beneficial for students in the district, Ivery believes there is more work the community colleges can do to help solve the education crisis in Detroit.
"What I'm going to recommend we look at, is creating a consortium," said Ivery. "We will bring in every community college in the region, whether it's Schoolcraft, Macomb, Henry Ford, or Oakland, and address this issue together. We don't have a minute to lose and we need to move quickly. I believe that we have to fill 800 jobs in the next five years and we have a lot of work to do."
The unemployment rate in Detroit is currently at 9.5 percent. And although that number is low, compared to previous years, there is still more work to do to continue the decrease. One of the reasons the unemployment rate is so high, is because many believe the talent pool in Detroit is insufficient, which is why the city was not chosen as a finalist for Amazon's second headquarters. The answer to that issue ties back into education, which Vice-Chairman and Chief Administrative Officer at DTE Energy and panelist Dave Meador addressed.
"The Mayor's Workforce Development Board that I co-chair with Cindy Pasky started looking at this issue a couple of years ago and it is a sad reality," said Meador. "At that time, we had half of the adult population in Detroit not participating in the workforce and you know the situation in the schools at that point and time. The career and technical options were not available and for many kids, as I describe it, you're on a path to a job, the streets, or to college. We looked at these technical schools as a viable option for kids."
"The business community, working with the city, DPS, and the foundations, raised $10 million and refurbished Randolph Career Technical Center, with 300 students now in the program. There will be 300 in adult-education there by the end of the year and then the next school is Brieihaupt, where they teach automotive and culinary. We have companies in town that have already committed million dollar checks and we will update that program. But there is a clear path out of these high schools."
Forum three of Pancakes and Politics will be Thursday May 24 at the Detroit Athletic Club, with a focus on Women of Power. City of Detroit Councilwoman Brenda Jones and Tricia Keith, Executive vice president, Chief of Staff and corporate secretary of Blue Cross Blue Shield of Michigan, are two of the featured panelists.