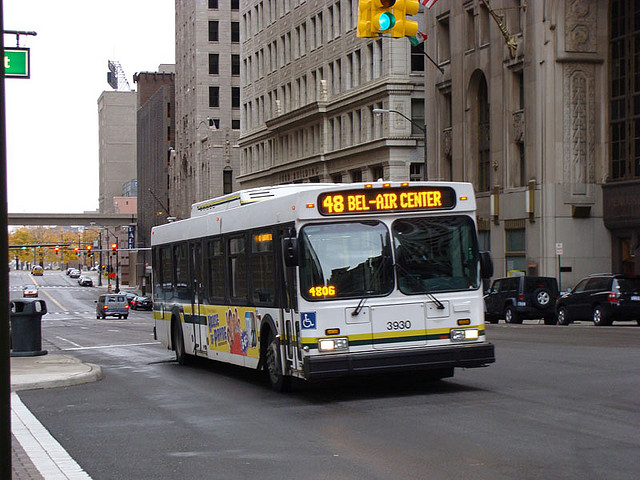 The Detroit Department of Transportation (DDOT) and the Regional Transit Authority (RTA) are working together to propose service changes to DDOT routes 17 Eight Mile and Woodward 498 Reflex. There will be three public hearings held to provide riders with an overview of the proposed service changes.
The proposed changes include improving route 17 Eight Mile, making it a 24-hour route, as well as adding frequency. With the addition of Eight Mile, DDOT would have ten 24-hour routes. DDOT and RTA are also proposing to discontinue the 498 Reflex, as DDOT currently services Woodward with the 53 Woodward route and SMART services Woodward with their FAST service.
DDOT is encouraging the public to attend the hearings to provide feedback, comments and/or suggestions on the proposed changes. If made final, the proposed changes will go into effect on Saturday, April 21st.
These proposed improvements are a continuance of many service expansions and improvements DDOT has made over the years. DDOT remains committed to providing quality public transportation to the city of Detroit as well as providing better access to employment and other opportunities.
The public hearing dates and times are as followed:
Tuesday, April 3rd
6:00pm – 7:30pm
SEMCOG
1001 Woodward Ste. 1400
Detroit, MI 48226
Thursday, April 5th
6:00pm – 8:00pm
WCCCD
Center for Learning Technology
19191 Vernier
Harper Woods, MI 48225
Tuesday, April 10th
10:30am – 12pm
Ferndale Public Library
222 East Nine Mile Rd.
Ferndale, MI 48220
DDOT is currently accepting all written statements, phone calls and or comments concerning the proposed service changes. Letters can be sent to the Detroit Department of Transportation, Coordinator of Public Hearing, 1301 E. Warren, Detroit, MI 48207.
Statements can also be provided via phone at (313) 933-1300 until 4:00 p.m. on the date of the hearing, or via email sent to ddotcomments@detroitmi.gov. All comments received by the hearing date will be read into the proceedings.
For additional information, please visit www.ridedetroittransit.com.