Restaurant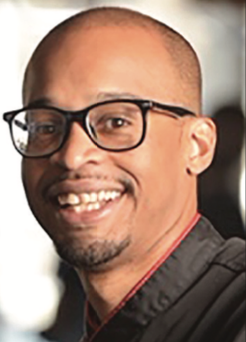 Beacon Park, a public space developed by DTE Energy located at 1903 Grand River, will open a restaurant this spring called Lumen Detroit.
William Hollie
will hold the position of kitchen manager. The new restaurant will be about 4,000 square feet and have a rooftop dining space that overlooks the city and Beacon Park.
Hollie worked with executive chef Gabby Milton of Big Rock Chophouse to develop the menu for Lumen Detroit. In his new role as kitchen manager, he will execute the menu and train the back-of-the-house employees. He has more than 25 years of experience working in restaurants.
Non-Profit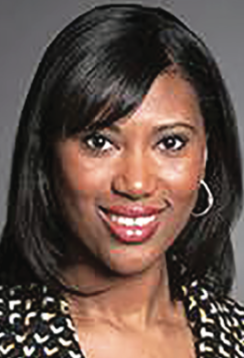 Detroit Public Television elected
Alexis Wiley
, chief of staff for the City of Detroit, to its Board of Directors. Alexis Wiley was named chief of staff for the City of Detroit in 2014, shortly after joining Mayor Mike Duggan's administration in February as director of Community Engagement. She is responsible for overseeing the city's 9,000-member workforce, hiring top level administration of cials and leading many of the mayor's key initiatives, including the transfer of authority over the Detroit Water and Sewerage Department from the city's emergency manager to the mayor.
Prior to joining city government, Wiley was a reporter and anchor for Fox 2 News in Detroit, where she reported regularly on issues that affected Detroit residents. She is
a graduate of Northwestern University's Medill School of Journalism.
Education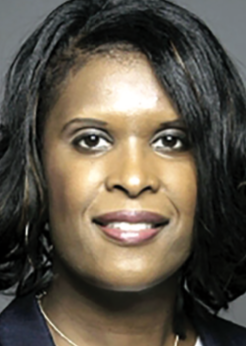 Davenport University announced the appointment of
Lisa Howze
as its first Vice President for Detroit Campuses and Strategic Partnerships. In this new role, Howze will be responsible for executing strategies and developing partnerships that successfully launch and grow a new campus in the Midtown area while also overseeing operations of Davenport's Warren Campus.
Howze begins in her new role with the University in March. She recently served as Chief Government Affairs Officer for City of Detroit Mayor Mike Duggan, for whom she previously served as Chief of Staff. Prior to working with the mayor, Howze represented the 2nd District in the Michigan House of Representatives. Before that, she founded and was principal speaker and trainer for Speaking Life Principles Inc., providing personal and professional development programs to organizations. Early career roles tapping into her financial and business acumen were with DTE Energy Company and Arthur Andersen LLP.
A CPA, Howze earned her Bachelor of Business Administration in Accounting from University of Michigan's Ross School of Business and her Master of Science in Finance from Walsh College.
About Post Author