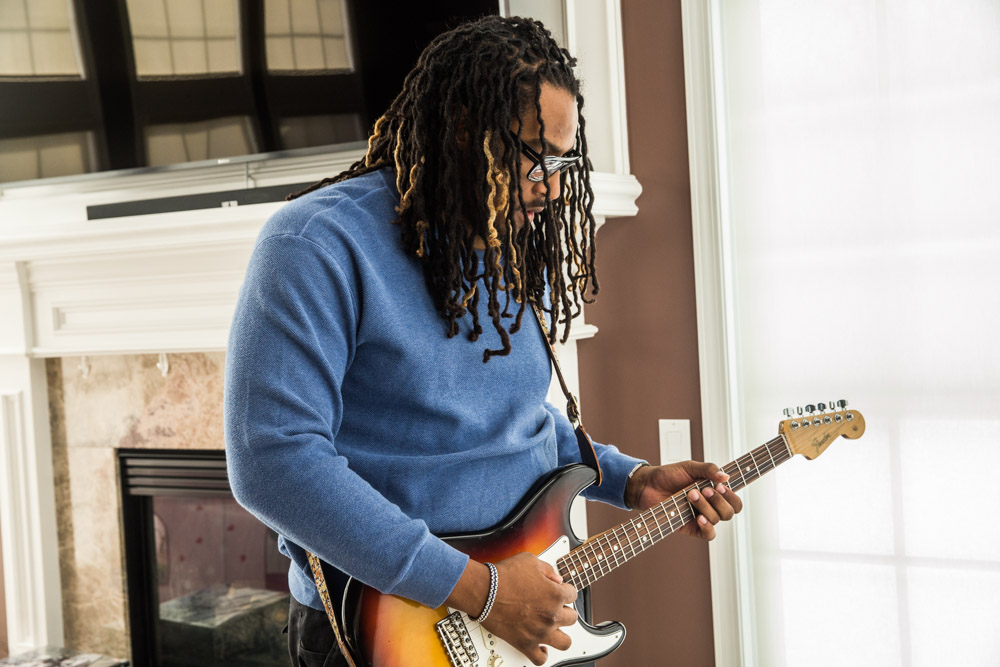 Mental illness is often a taboo subject in the African-American community, especially when it comes discussing the issue in regards to black males. The National Alliance of Mental Health states that in the past year, African-Americans were diagnosed with a form of mental illness nearly half as much as any other race. NFL offensive tackle Joe Barksdale is in that number.
Barksdale, who just completed his 8th NFL; third with the San Diego/Los Angeles Chargers, was born and raised in Detroit. When speaking of the discovery that depression was prevalent in his life, he cites a time in 2007 when football team officials at LSU had him meet with a psychiatrist.
During this time he found there was no one at the time he could lean on. Even today, if you ask him what is the most significant hurdle that he continues to face when dealing with this, Barksdale simply answered: "Not killing myself…that's the biggest problem, the biggest issue." Barksdale, 29, had an incident this past November where he attempted suicide. "The thing in November, that was like 1 of 4", said Barksdale. "You get to a point after you accept where you are, and you try to change where you are, and you been there for so long, you just start to feel helpless, and you're just looking for any kind of escape. And you know, that's a permanent solution."
One of the ways Barksdale has found to cope is through playing the guitar. At the suggestion of his former coach Jeff Fisher, Barksdale began to practice and play the guitar. It has allowed him to find solace at times while managing his mental condition, but according to him, this is more than what meets the eye because while it started out as an outlet, it has developed into something much more.

"It was intended to be an outlet, but when I got down to it and started applying myself, and getting better, it became a voice and a way of communicating with people. Because you know being depressed, you get kind of introverted, and you don't trust people. And if you don't trust people, you're not really around people that much. So you don't really learn sometimes how to communicate with people. And I think the guitar is a great way for me to communicate."
Barksdale draws inspiration from artist like Jimi Hendrix, whom he considers to be one of the greatest musicians. With such a great admiration for Hendrix, it's not shocking to see him on tour performing songs from his new album "Butterflies, Rainbows, and Moonbeams," which is a playoff Jimi Hendrix's song "Little Wing." The next step for him though is securing the proper publicist, manager, and agent to assist in the success of his music career. "That's the next step for me. This isn't just the bear at the circus that can ride a bicycle. I can actually play and make really good music. I aspire the greatest guitar player of my generation when it is all said and done."
Acknowledging that the fact that mental illness is prevalent in this country, Barksdale said that him and his wife Brionna whom he wed in 2015, are looking at a variety of methods to generate awareness about mental illness/depression. However, their primary goal is to make sure that the information is sustainable and organic.
When speaking about why he chose to become more vocal about his depression and desire to help others, he again references his attempted suicide. "I don't want anyone to get to the point I am at. You go deep enough into the forest, you get to see some stuff you don't want anyone else to see. And you try to keep them from going down that path. That's the crux of the matter."
One of the main things that Barksdale wants people to remember from his music and story is that a level of compassion that we should show all people. "I think that people need to be nicer to each other in general. Regardless if somebody is going through something or not, it's just the right thing to do. No one wants to be hurt, and no one wants to be in pain. I think we as a human race need to recognize when we are hurt and when we are in pain. And start to develop emotional intelligence because those kinds of things lead to better conflict resolution skills."
Barksdale's debut album "Butterflies, Rainbows & Moonbeams is available on Apple Music, iTunes, Spotify, Google Play or visit www.joebarksdale.com