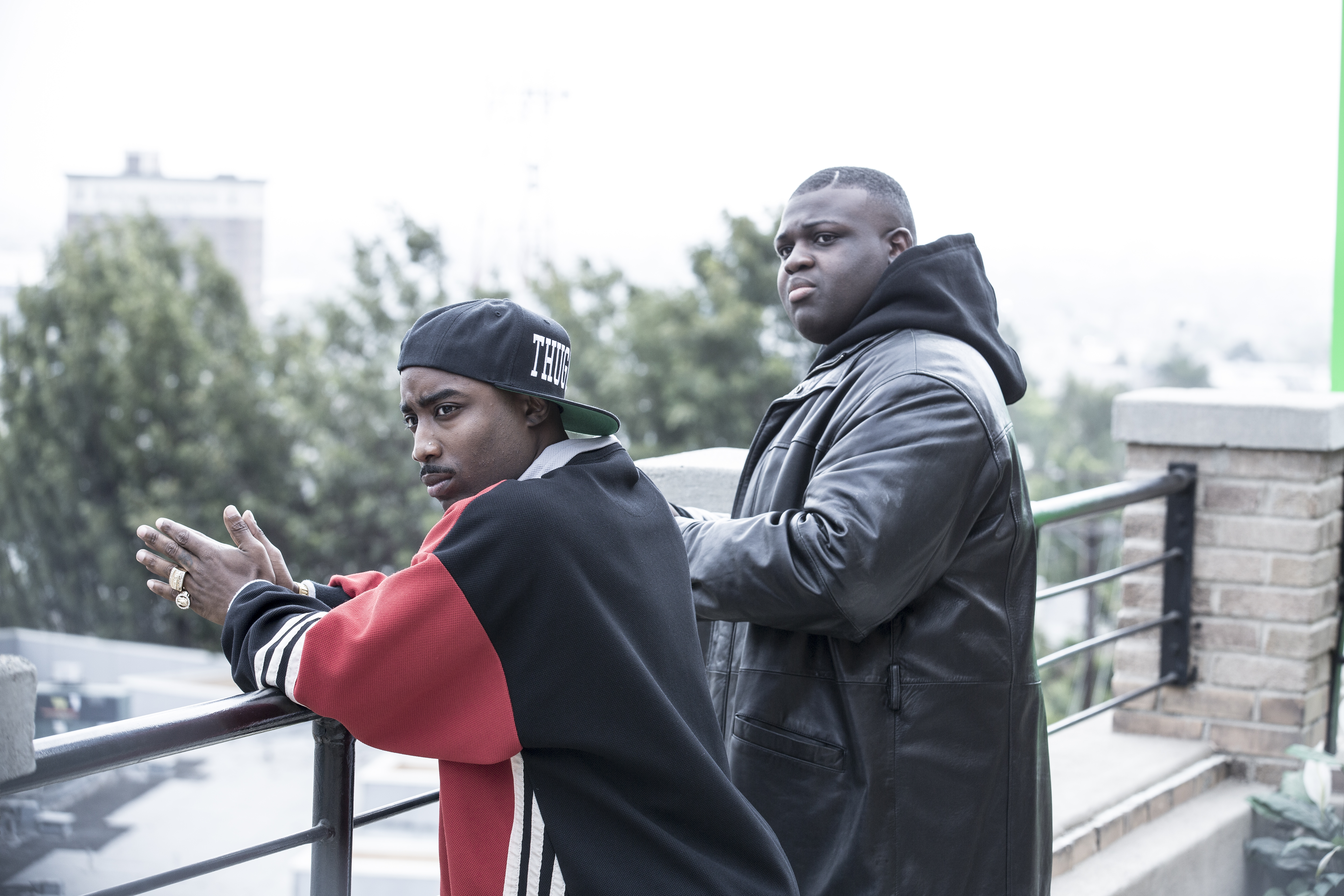 USA Network Hosted a PRIVATE screening of USA Network's Unsolved: The Murders of Tupac and The Notorious B.I.G. on Monday, February 26th and thumbs up was given by all in attendance.
Unsolved: The Murders Of Tupac And The Notorious B.I.G. is a 10-episode, scripted true-crime limited series that chronicles the dual police investigations of Detective Greg Kading (Josh Duhamel) and Detective Russell Poole (Jimmi Simpson) into the controversial murders of two of the rap industry's most legendary players, Tupac Shakur (Marcc Rose) and Christopher Wallace, AKA The Notorious B.I.G. (Wavyy Jonez).  The series goes beyond the headlines to explore the complicated friendship between these two icons, delving into a culture that both defined them and was forever changed in the wake of their untimely deaths. In seeking the truth behind the conspiracies, the one question that begs to be answered is: how can a case this famous still be unsolved?
[ione_embed src=https://www.youtube.com/embed/P5PTV5ij6zU service=youtube width=560 height=315 type=iframe]
Emmy® winner Anthony Hemingway ("The People v. O.J. Simpson: American Crime Story") directs and executive produces along with Mark Taylor through their Hemingway | Taylor production company. Kyle Long (SUITS) wrote the pilot and also executive produces. Greg Kading, a former LAPD Detective from the 2006 investigation into the murders, and author of the book Murder Rap, also serves as co-executive producer. The limited series is from Universal Cable Productions.
The series also stars Jimmi Simpson (Westworld) as Detective Russell Poole, Bokeem Woodbine (Fargo) as Officer Daryn Dupree, Jamie McShane (Bloodline) as Det. Fred Miller, Brent Sexton (The Killing) as Det. Brian Tyndall, Luke James (Black Nativity) as Sean "Puffy" Combs, Aisha Hinds (Underground) as Biggie Smalls's mother Voletta Wallace, and Letoya Luckett (Rosewood) as Suge Knight's estranged wife Sharitha Golden.
Premieres on the USA Network on February 27, 2018.