Nonprofit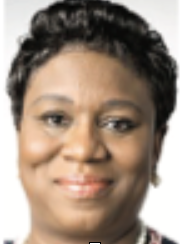 Kylee Mitchell was appointed executive director of the Ballmer Group, which has a new Detroit office. Under Mitchell's leadership, the Ballmer Group will support work that strengthens Detroit's neighbor- hoods and infrastructure.
She also will develop a strategic plan that advances Ballmer Group's philanthropic investments in Detroit and aligns with the work of regional activities in Los Angeles and Washington state; cultivate relation- ships and partnerships with nonprofits, community leaders, government officials, funders and other key stakeholders; and lead special projects and initiatives identified by the nonprofit.
Prior to this position, she was Detroit market senior director for the Columbia, Md.- based nonprofit Enterprise Community Partners. Mitchell, who is a native Detroiter, will start her job at the beginning of next year.
The Ballmer Group's mission is help create a country in which every child, regardless of background and circumstance, has an equal chance to achieve the American Dream. The organization supports efforts to improve economic mobility for children and families in the United States who are disproportionately likely to remain in poverty.

Education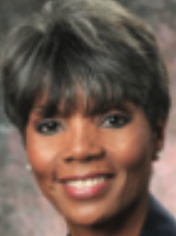 Faye Nelson, vice president, DTE Energy, board chair and president of the DTE Energy Foundation, is leaving DTE to pursue a teaching opportunity at the University of Michi- gan and to continue her public board career, effective January 2018. Nelson has been appointed a fellow at the University of Michigan in Ann Arbor where, through her course offerings, she will lead an exploration into such topics as ethics, public-private partner- ships, philanthropy, and politics that came with the success of the development of the Detroit Riverfront. She also is providing her public board expertise to the Deloitte launched Board Ready Women Program in Detroit in support of women securing public board seats.
Prior to joining DTE, Nelson was the inaugural president and CEO of the Detroit Riverfront Conservancy, where she led, over a 10-year timeframe, the transformation of Detroit's riverfront. She served on the Board of Directors for Compuware Corporation for 14 years. Her current board service includes the
Detroit Symphony Orchestra, M-1 Rail, New Detroit, Midtown, Inc., Henry Ford Hospital & Health Network and the Sphinx Organization.
Nelson is the recipient of numerous awards, including being recognized by Crain's Detroit in its 2016 list of 100 Most Influential Women in Michigan and the Damon J. Keith 24th Annual Soul and Spirit Humanitarian Award. She is a life member of the Sixth Circuit Judicial Conference and a member of the International Women's Forum, the Executive Leadership Council and the State Bar of Michigan.
About Post Author