Non-Profit
Lisa Whitmore Davis
was appointed to the position of interim vice president of multicultural marketing for AARP.
In this position, she will lead the African American audience marketing team with ongo- ing projects, including working with national media agencies and consultants, event management and thought leadership; maintain and build partnerships with key African American civil rights, faith-based, Greek and community service organizations; and work with social media agencies, develop content and oversee African American community Facebook and Twitter assets.
This national position allows Whitmore Davis the valuable and unique opportunity for profes- sional development within the c-suite of AARP's national office and also provides insight to the national team while influencing the discussions that shape the work landscape.
Prior to this position, Davis was associate state director-Multicultural Outreach/Community Engagement with AARP. In that position, she managed a volunteer leadership team of more than 100 retired professionals that provided more than 3,000 community service hours annually to the community, and also provided guidance and coordination for AARP in print, radio, social media and national AARP media channels to engage and inform the 1.4 million members in Michigan.
Davis is a graduate of Wayne State University and received her master's degree from Central Michigan University.
Education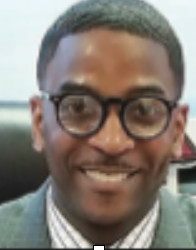 Orlando Bogins
was promoted to principal at Golightly Education Center. It is part of the Detroit Public Schools Community District.
In this position, Bogins will shape a vision of academic success for all students and create a climate of high ap- titude that embraces education on all levels. Prior to this appoint- ment, he was assistant principal at Cass Tech- nical High School. Bogins has been rec- ognized throughout his career as an out- standing educator and has received awards from Who's Who Among American Teachers and the Sallie Mae Education Foundation.
Bogins attended Clark Atlanta University for undergraduate studies and received a master's degree from Wayne State University. He is a member of Kappa Alpha Psi Fraternity Incorpo- rated-Southfield Alumni Chapter.
Entrepreneur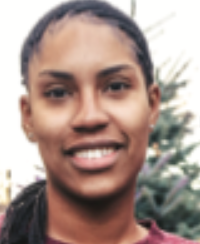 Autumn Kyles
and
Victoria Washington
have launched a new business, Detroit Dough. Kyles is the CEO and Washington is the general man- ager. The company specializes in edible cookie dough in five flavors. Detroit Dough operates in various pop-up shops throughout Detroit.
Kyles and Washington have roots in the northwest Goldberg neighborhood and plan to have a permanent residence in that communi- ty early next year. N.W. Goldberg is near the Lodge Freeway, W. Grand Blvd., and Henry Ford Hospital. Kyles is a graduate of Hampton University, where she received bachelor's and master's degrees. Washington is a University of Michigan graduate.