Manufacturing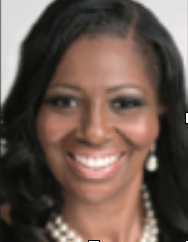 Stephanie Jones was recently named director of Human Resources at Lucerne International. She joined the company earlier this year. In her new position, she is responsible for working with the management team in defining and implementing training, recruiting, compensation performance management, employee engagement and development, compliance, worker's compensation, benefits and more.
Prior to working at Lucerne, Jones was employed with Deloitte Detroit as a senior executive assistant. At Deloitte, Jones provided administrative support services for various executives and also coordinated and arranged logistics, international and domestic travel for key executives.
Her work experience also includes working as an executive assistant and project/marketing coordinator at New Center Community Mental Health Services. There, Jones provided administrative support to the president and CEO by managing day-to-day operations of the office.
Jones attended Oakland University and received a degree in Human Resources Management and Services.
Accounting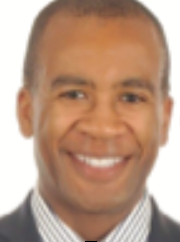 Kevin Stoutermire was promoted to the position of managing director, Business Risk Services, at Grant Thornton LLP. He is responsible for
providing lead risk advisory services in the Michigan market as a trusted business advisor to public and private company senior management.
He also provides cost-effective solutions that create, protect and transform company value with a special focus on governance, risk and compliance, and technical accounting matters. He has more than 25 years of finance and business risk experience.
During his time at Grant Thornton, he has provided oversight of various projects across multiple industries, including assessing the control environment of a healthcare service provider to a multibillion dollar government defense contractor.
Stoutermire attended the University of Notre Dame for undergraduate school and the University of Notre Dame Mendoza College of Busi- ness for his MBA.
Real Estate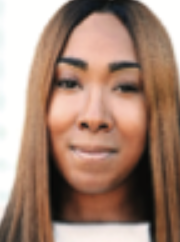 Nicole Roland was recently promoted to director of operations at Village Green Market- ing Services. In this position, she oversees all marketing and advertising services delivered to Village Green properties and various departments, and provides leadership and support for all products and services included but not limited to property level marketing, branding, advertising, media/photography, market data, content creation, web and technology and lead generation.
Prior to this position, she was digital and SEO strategist for the company.
Roland has been a member of the Village Green family for more than three years. She has been recognized for her exceptional customer service and creativity. She was named a Top Performer in 2015, a result of her key leadership role in achieving strategic goals in the areas of digital media, brand integrity and marketing.
Roland received her bachelor's degree from Western Michigan University and her master's from Full Sail University.
About Post Author