Automotive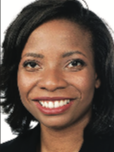 Jill Ford
, former head of inno- vation and entrepreneurship for the City of Detroit, has joined Toy-ota AI Ventures as a principal. AI is a Silicon Valley-based venture capital subsidiary of Toyota Research Institute (TRI).
In this position, Ford will utilize her expertise as an entrepreneur, investor and corporate business development executive to source new investment opportunities. She will also work closely with the rm's existing portfolio companies to support their growth and success.
Ford, a native Detroiter, earned a Wharton MBA in Finance and Entrepreneurial Management and has a bachelor's degree in Computer Science from Harvard University.
Municipal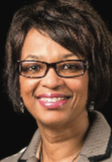 Genelle Allen
was recently appointed interim CEO of the Wayne County Airport Authority Board. In her new role, Allen will lead the Airport Authority, the independent governmental entity tasked with man- agement and operation of Detroit Metropolitan (DTW) and Willow Run (YIP) airports, until the board selects a longer-term replacement for Joe Nardone.
Allen's background includes nearly 15 years with Detroit Metropolitan and Willow Run airports. She advanced through the ranks, starting as an assistant corporation counsel for the Airport Authority's predecessor in 1997.
Government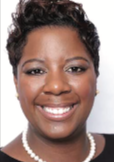 Sherikia Hawkins
was elected to the position of city clerk for the City of South eld, making history as the first African-American city clerk. In her new position, Hawkins will manage voter elections and concerns, as well as act as the liaison between cities, the local governing bodies and the agencies of government.
Prior to this position, Hawkins served as the city clerk of Pontiac, an appointed position. The Southend resident won the election after defeating two challengers. She has a Bachelor of Arts degree from Oakland University and a Master of Arts in Political Science, with a specialization in Public Administration, Eastern Illinois University.