Non-profit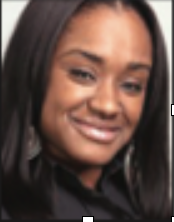 Shamyle Dobbs was recently promoted CEO of Michigan Community Resources (MCR), a grassroots training and development organization and resource for neighborhood associations and block clubs. Previously, she was chief program officer at MCR. In that role, she supported CR programs in the office as well as community collaborations. Her presence has helped contribute to the collective advancement of residents. MCR is known for honoring city activists with its "Power of One Dedicated Woman" event.
Dobbs is a native New Yorker who relocated to Detroit in 2001 to finish her master of social work degree at the University of Michigan. She also earned a juris doctor from Wayne State University.
Dobbs has more than 16 years of experience in non- profit management and has been with MCR for seven years. She has extensive experience in program development, project management, grant writing, strategic planning, community organizing and engagement. Her passion for social justice and addressing systemic issues facing communities of color motivates her daily.
Advertising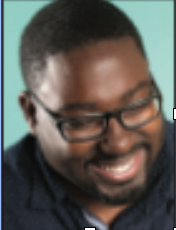 Ndubisi Okoye was recently named art director at Doner Advertising, located in Southfield. In his new position, he is responsible for overseeing design, photography and art direction of various brands at Doner Advertising. Previously, Okoye was a freelance art director for Huge Inc., located in Birmingham, Michigan, where he worked on Dodge Ram and Fiat and at Digitas Lbi in Detroit, where he led direction on
GMC and Buick digital advertising.
Okoye is a native Detroiter and attended Cass Technical High School. He received a bachelor's in Fine Arts from the College for Creative Studies. He specializes in illustration, photography and design.
Doner Advertising creates marketing campaigns and ads for several national and international brands, including Minute Maid, Dodge, Fiat and Jeep.
About Post Author