Legal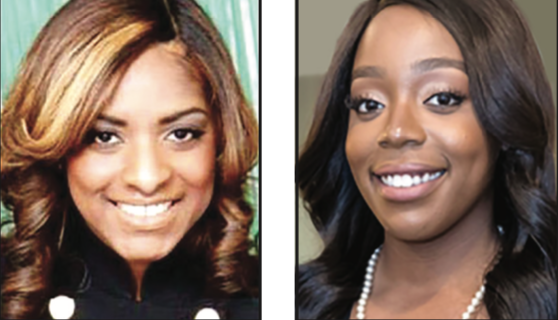 Jehan Crump-Gibson
and
Ayanna Alcendor
recently founded the Great Lakes Legal Group, located in Lath- rup Village. The legal and consulting firm will specialize in business and commercial matters, probate and estate planning, governmental affairs, criminal, family and mediation. Crump-Gibson was founder and managing member of C&G Solutions PLC d/b/a C&G Law. Found- ed in 2009, C&G operated as a specialized firm based in Southeast Michigan providing legal and consulting services.
Alcendor was a principal at Allied Legal Consulting and has successfully defended clients in matters rang- ing from minor traffic violations to drunk driving and domestic violence. Prior to that, she served as a client servicing associate at Ernst & Young, in Detroit. The Great Lakes Legal Group is officially scheduled to open in January 2018.
Automotive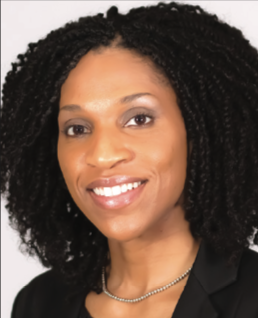 Rajoielle "Raj" Register
was promoted to Cross Brand Strategy and Growth Audiences at Ford Motor Company. Her key responsibilities include develop- ing marketing communications for African American, Hispanic, women and millennial consumers. Her role also includes implementing brand technology integra- tion and social media strat- egy for all vehicle lines. Reg- ister's organization serves as the voice of the customer for growth audiences and has helped establish a brand-defining consumer experience leading to sales and share growth.
Prior to this position, Register was Multicultural Communications manager with Ford. She started her career at Ford and has completed two international service assignments in Istanbul, Turkey, and Cologne, Germany.
Register has an M.B.A. from Duke University Fuqua School of Business, an M.S. in Engineering Management from Wayne State University and a B.S. in Mechanical Engineering from Michigan Techno- logical University.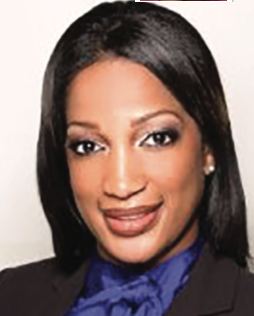 Alexis Kerr
was selected to join the Cadillac team as the Book by Cadillac city manager . In this role she will be responsible for nationwide operations and market expansion for the operation. Book by Cadillac is a bold new luxury vehicle subscription model, where members can switch between differ- ent Cadillacs, rather than owning a single vehicle, to best suit their needs with this first-of-its-kind subscription service from an OEM.
Prior to that, Kerr returned from a 15-month assignment in Dubai where she was the retail experience and customer loyalty manager for the Middle East operations. In that position, she led the customer-centric culture transformation and implemented business development cultures throughout the dealer network. Kerr also has worked as a marketing manager, Chevrolet-Cadillac Certified Service, and she researched and launched the Revolutionizing the Service Lane Experience pilot program that is currently being implemented with dealers nationwide.