Government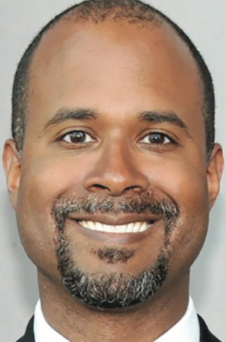 Jason D. Lee
was recently hired as executive director of Grow Detroit's Young Talent (GDYT) program. GDYT is part of the workforce agency Detroit Employment Solutions Corporation (DESC). In this position, Lee will lead efforts to raise $10 million in funding required to support the GDYT initiative, which has seen more than 8,000 youth employed in summer jobs each of the last two years. Prior to this new position, Lee was the chief executive officer of Focus: HOPE. While at Focus: HOPE, Lee oversaw the nonprofit's operations, led collaborative efforts with DESC's healthcare training initiative and developed WIMTECH (Women in Manufacturing & Technology), the first single-gender workforce program in the organization's 50-year history.
Prior to joining Focus: HOPE in August 2016, Lee spent 12 years as executive director of DAPCEP, working towards in- creasing the STEM educational program capacity for the Detroit metropolitan area, speci cally for young people from historically underrepresented backgrounds. During his tenure, DAPCEP developed innovative programming, reduced operating costs, rebranded, relocated and supported student programming.
Automotive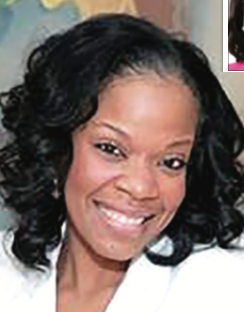 Lloryn Love-Carter
will join Nissan North America Group Communications as manager, Manufacturing and Labor Com- munications. In this position, she will lead external communications activities for the company's U.S. manufacturing facilities and workforce. Prior to this position, Love-Carter was employed with an agency that handled the Ford Motor Company account. She supported corporate communications efforts for 23 North American manufacturing facilities and a 56,000-person hourly workforce.

With more than 10 years of corporate and brand communications experience, Love-Carter has worked in various communications capacities with companies such as Restaurant Brands International (parent company of Tim Hortons, Burger King and Popeye's Chicken) and GlobalHue, where she led projects for clients such as Verizon Wireless, FedEx and the U.S. Navy, among others.

Lloryn Love-Carter holds a bachelor's degree in journalism from Central Michigan University and master's degree in public relations and organizational communication from Wayne State University.
Legal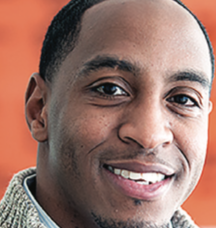 Jeremy Orr
, local civil rights and environmental lawyer, was appointed to the National Environmental Justice Advisory Council, a federal advisory committee to the EPA tasked with providing independent recommendations and advice about broad cross-cutting issues related to environmental justice.
Orr currently works as an attorney for the Detroit-based law firm Pierson McNichols, where he primarily practices civil rights law and environmental law among other areas. He also serves as vice-chair of the American Bar Association's Environmental Justice Committee and State Chairperson of Environmental & Climate Justice for the Michigan NAACP. Orr was appointed to serve a two-year term beginning Dec. 29, 2017.
Orr is a Detroit native and graduate of Henry Ford High School. He earned both his bachelor's degree and Juris Doctorate from Michigan State University where he focused his legal studies on constitutional law and environmental law. Orr went on to serve as the executive director of the Mid-Michigan Environmental Action Council in Lansing before returning home to Detroit to work as the first environmental justice coordinator for the Transnational Environmental Law Clinic at Wayne State University Law School.
About Post Author