Communications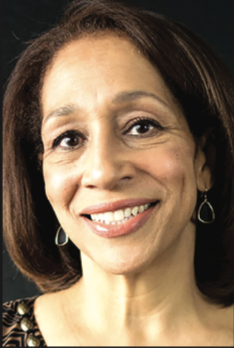 Ollette E. Boyd
was named chief financial officer at Detroit Public Television. She brings a wealth of knowledge and experience in nance, media and the nonprofit sector. Before joining Detroit Public Television, she served as CFO of Focus: HOPE. Prior to that, she was CFO at the Charles H. Wright Museum of African American History for nine years and had previously worked at the Detroit Newspaper Agency that managed the Detroit News and the Detroit Free Press under a joint operating agreement, first as director of internal audit and then as director of circulation administration.
She is a CPA and holds a bachelor's degree from the University of Michi- gan. A native of Detroit, she graduated from Cass Technical High School.
Automotive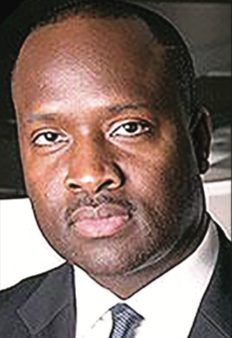 J. Ofori Agboka
was promoted to executive director – North America, Middle East and North Africa with General Motors. In this new role, he is responsible for leading the Human Resource efforts and initiatives across the sales, marketing and operations for the brands of Chevrolet, Buick and GMC, Customer Care & Aftersales, Global Connected Consumer and MAVEN.
Prior to this role, he was the Human Resources director for North American Manufacturing and Operations, providing HR leadership to all the North American Manufacturing Plants (Assembly, Stamping, Components and Propulsion), Global Work Place Safety, and Global Medical Services.
He is from Lansing and has a bachelor's degree in psychology from Louisiana State University.
Legal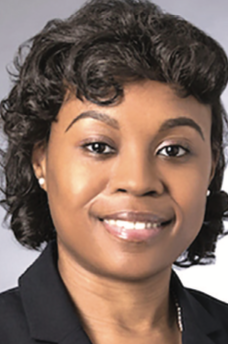 Ticara D. Hendley
recently joined Collins Einhorn Farrell, based in Southfield. She will be an addition to the rm's Professional Liability Practice Group. Prior to joining the rm, Hendley worked as a judicial law clerk in the Third Judicial Court of Michigan, Civil Division, with the honorable Leslie Kim Smith. She received her bachelor's degree from Michigan State University and obtained her Juris Doctor from the University of Detroit Mercy School of Law. She served as the title editor on the Law Review and as vice president of the Black Law Students Association. She is a member of Alpha Kappa Alpha Sorority, the D. Augustus Straker Bar Association and the Wolverine Bar Association.