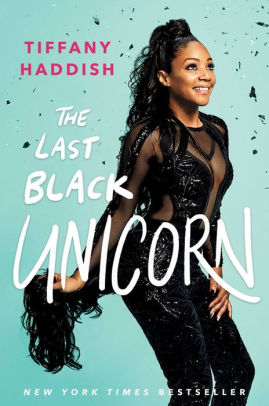 In her memoir, "The Last Black Unicorn," comedian-actress Tiffany Haddish proves she is ready —ready for whatever opportunity or obstacle the world has to throw her way. This is something that became clear after reading the Los Angeles native's New York Times Bestseller, released in December.
Known most recently for her role as Dina in the film "Girls Trip," Tiffany Haddish takes the reader on a hilarious and at times shocking journey of her fascinating life, and how these stories have shaped her into the woman she is today.
Due to the popular demand, I was unable to locate the book in stores. So, I ended up purchasing the Kindle-version and the audiobook to enhance the reading experience. I found that hearing Haddish's voice while reading her words made the book even more entertaining.
The story starts off with Haddish explaining how she was teased in school for having moles on her face and smelling like onions. However, it was the wart on her forehead that received the most attention among her peers who nicknamed her a "Dirty Unicorn."
Instead of letting the negativity get to her, she transformed that energy into something humorous and empowering and called herself "the last black unicorn." She showcases this attitude of finding something positive in every negative situation to encourage herself to keep moving forward throughout the book.
Haddish focuses on a variety of experiences that show off her hilarious, playful, loving and crazy personality. The memoir is filled with personal essays that examine the bittersweet relationship Haddish has with her mother, father, her time within the foster care system, dating chronicles and breaking into the entertainment industry.
While reading "The Last Black Unicorn," I felt like I was laughing with a friend who shared life experiences that intrigued me enough to want to know more. What I admire most about Haddish is her bravery — sharing personal stories, such as how her ex-husband mentally and physically abused her. Through her storytelling, she evokes sympathy, laughter, joy and hope. It is because of her ability to find purpose, humor and a silver lining through every struggle she has faced that she is able to stand tall and shine like a black unicorn.
This book is exactly what you would expect from Tiffany Haddish —funny, crazy surprising and magical. She is proving that she is ready more than ever to make America laugh and share her stories as she currently headlines the #SheReady Tour.
Haddish will be making a stop in Detroit at the MGM Grand Casino on Saturday, Jan. 6, performing 7 p.m. and 10 p.m. sets.