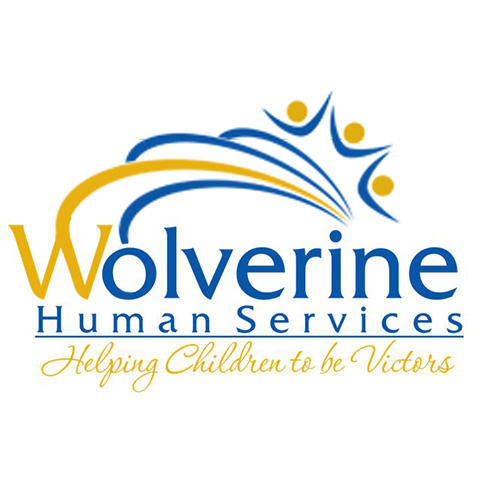 Remodels soup kitchen, increases safety at The DEN
Detroit, Mich. – Just as colder temperatures begin to hit the city of Detroit, Wolverine Human Services (WHS) has remodeled its soup kitchen, located at 2660 Dickerson Ave., in the John S. Vitale Community Center, on Detroit's East Side.
The renovations included replacing all the kitchen appliances, installing a new ventilation system, and other structural and cosmetic upgrades, transforming the space into a state-of-the-art commercial kitchen.
The 2,000-square-foot soup kitchen has been operating in the community center for more than 20 years, and serves approximately 70 meals per week to local residents. Open on Saturdays from 3:30 – 4:30 p.m., the kitchen offers a nutritious meal in a warm, clean environment.
WHS also is a food distribution pantry, and partnered with Forgotten Harvest. They distribute food boxes on Mondays, and a bagged lunch to the neighborhood on Thursdays.
"The kitchen upgrades and renovations replaced outdated and inoperable equipment, and improved the overall aesthetics to allow us to continue sharing a weekly meal with our neighbors. We also have plans to open this space to food business start-ups that need a commercial kitchen space to rent on an hourly basis to grow their companies," said Greg Hoffman, Director of Community Relations for Wolverine Human Services. "The kitchen is open to anyone here on the Eastside who wants to join us for a meal and spend time talking and eating with neighbors," Hoffman added.
The soup kitchen renovations are part of on-going efforts to upgrade the John S. Vitale Community Center, and The DEN Non-Profit Accelerator, a co-working space specifically designed to nurture and develop non-profits right in the communities that they serve.
In early November, Project Green Light Detroit officially will be installed at The DEN, making it the first non-profit in Detroit to use the enhanced lighting and high-resolution security video cameras. Project Green Light Detroit is the first public-private-community partnership of its kind, blending a mix of real-time crime fighting and community policing aimed at improving neighborhood safety, promoting the revitalization and growth of local businesses, and strengthening Detroit Police Department's efforts to prevent and solve crime.
"The DEN will have real-time camera connections installed that are directly linked to police headquarters," Hoffman said. "We're doing this as a preventative security measure to help draw more clients to The DEN and to ensure a safe, quality work environment for all who use the facility."
About Wolverine Human Services
Wolverine Human Services (WHS) is the largest foster care, adoption, and independent living agency, servicing youth and families in all 83 counties in Michigan. Founded on Detroit's historic East Side in 1987, today WHS is the only agency in Michigan providing the full continuum of care to children.
WHS' programs focus on adolescents suffering from the social injustices of abuse and neglect, and those in the juvenile justice system, providing safety, sustenance, nurturing, and therapeutic intervention to children.
In Detroit, WHS serves youth from all over the state in its residential treatment facility, the Wolverine Center. Additionally, WHS serves residents of the neighborhood at the John S. Vitale Community Center and Soup Kitchen with weekly food programs and community trainings.
Statewide WHS serves more than 10,000 families annually through their continuum of services, employs more than 600 people, and has more than 500 children in its care at all times.
About Post Author