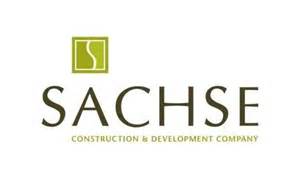 Sachse Construction and Junior Achievement of Southeast Michigan partner to introduce young Detroiters to skilled trades career options
On Thursday, November 9, Construction Academy will kick off it second year of introducing metro-Detroit high school students to the skilled trades by providing hands-on opportunities through 39 different skilled trades training and demonstration modules from 35 companies located throughout Michigan.
500 Detroit-area high school students who have been identified as having an aptitude for skilled trades will be participating in this year's Construction Academy. Todd Sachse, CEO and founder of Sachse Construction and Margaret Trimer-Hartley, president and CEO of Junior Achievement of Southeast Michigan will be in attendance, in addition to special guests and event sponsor Carhartt.
The Construction Academy will take place at the Eastern Market in Shed 3, located at 2934 Russell St in Detroit.
Students are expected to arrive at 9:30 a.m., with the program beginning with opening remarks at 10 a.m. The event is scheduled to last until 12:45 p.m.
As a step toward solving the skilled trades gap in Detroit, 500 Detroit-area high school students will participate in the second annual Construction Academy to learn the basics of essential skilled trades roles that will badly need to be filled in the years to come. The main goal is to show students in Detroit schools what's possible and available right here in their own city. Through the Construction Academy, students learn how many other options exist to continue learning and growing and contributing to the city through essential career paths.
In addition to visual, hands-on learning experiences, participants at this year's Construction Academy will have opportunities to learn more about post-secondary skilled trades pathways on-site. Representatives from various programs and organizations at the event to help students sign up to participate in educational opportunities or learn about the next steps in pursuing these careers.
For more information about Construction Academy, visit www.constructionacademy.sachse.net.
About Post Author