Jay Mack's transition into fitness trainer/life coach began with his personal goal of living a healthier lifestyle and the experience he shared in assisting a friend to lose 70 pounds.
    "After I helped my friend to achieve his goal of losing 70 pounds, I realized I had a deep passion for helping others. He influenced me to go into fitness. I took his advice and went to school to become a certified personal trainer," he said.
    "Now, I get to wake up and help people achieve their goals. It's gratifying when my clients share how working with me has been life changing from losing weight to getting diabetes under control. It's extremely fulfilling to live my dream and help with theirs."
    Mack says he's more than a trainer, he's a life coach because it's more than just losing weight or toning up, it's about changing your lifestyle. He shares with us some of the lifestyle training tips he gives his clients that he calls warriors.
    Jay Mack's Warrior Tips
    You may think to have abs like Mack you have to work out every day, but he says consistency is critical with a baseline of 30-45 minutes of movement four to five days a week.
    "I recommend working your 30 minutes into your schedule; it's what I do. You can walk into the gym before work, take a walk during lunch, or when you're at home watching TV, you could be doing push-ups or squats during your favorite show," Mack said. "It also can help to have a partner. You can workout with your kids and make it a family time or bonding time with your spouse."
    Mack says one of the most significant mistakes people make at the gym is doing only cardio.
    "Too much cardio can be harmful. You're supposed to do no more than an hour to two per week. If you're going to the gym four or more times per week and doing 30 minutes of cardio, your muscles will stop reacting because they have memory," he said.
    "The best way to lose weight is by shocking your body by changing your workout program every three to four weeks for best results. Ten minutes of cardio as a warm up or cool down, but concentrate the other 30 to 35 minutes on squats, push-ups and doing a little weight lifting."
    In his new book, "On the Road to a New You," Mack goes more in-depth on his exercising tips but also offers instruction on another key component in staying fit — diet.
    "The book explains, don't cheat yourself, treat yourself. We're human. I like fried chicken, I like carbs and sweets too, but it's all about moderation. If you are diligent with your diet for six days, have a cheat day on the seventh day. Even God rested, you should too," Mack said with an edge of humor.
    "The book is designed to make sure you're prepared when making choices regarding diet."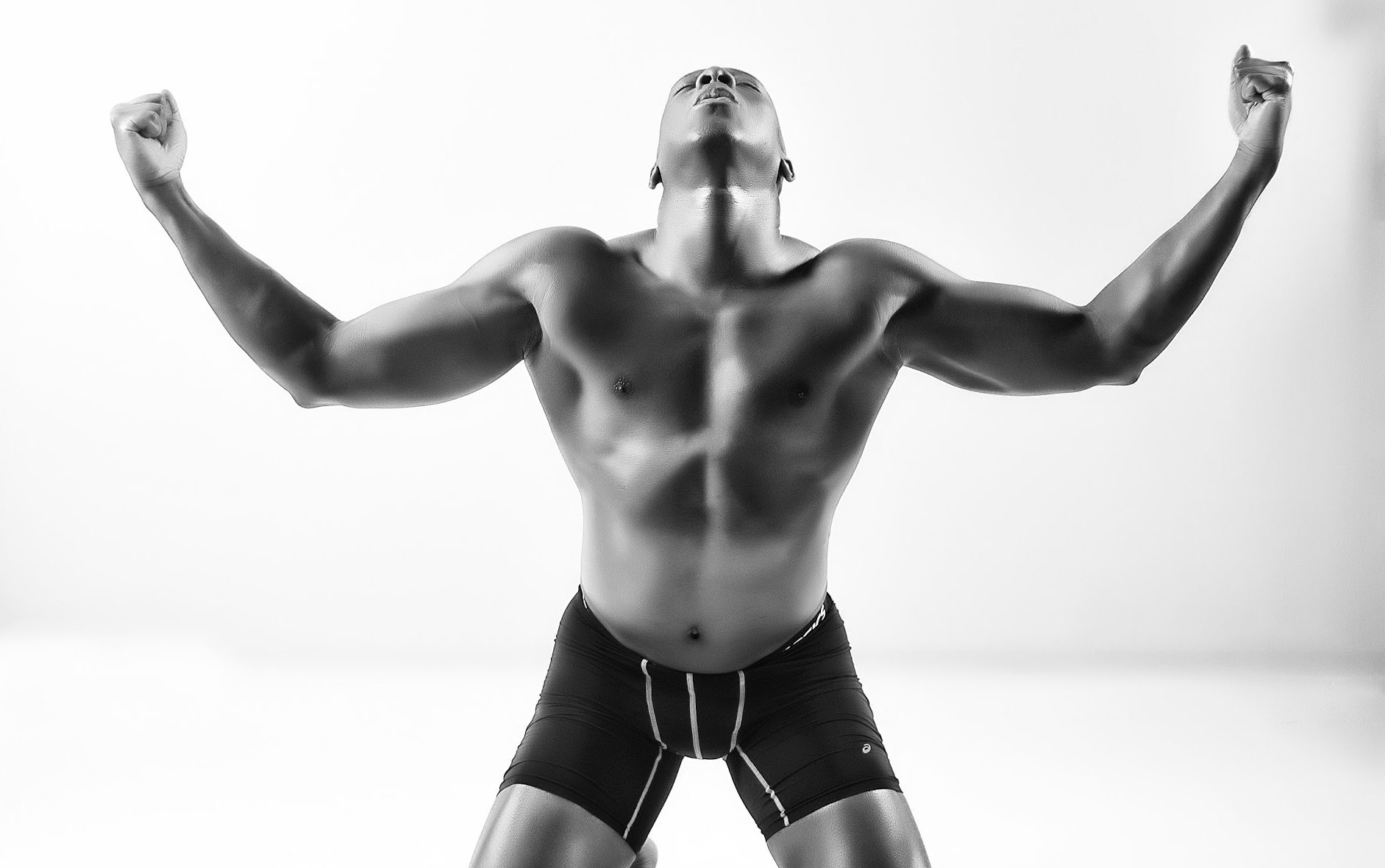 Mack explained that eating more meals is better than eating less. The key is eating five to six times a day because it keeps your metabolism going.
    "When your metabolism is burning, you burn more fat and lose weight quicker. Ideally, you eat breakfast, lunch and dinner along with two to three healthy snacks," he said.
    With the holidays approaching, 'tis the season for parties and cocktails. Mack says you can still stay festive with your libations if you make the right choices.
    "If you want to have a cocktail, limit it to white liquors like vodka or tequila. Be sure to leave out the mixers. Have your libation served on the rocks or as a shot. Also, stay away from dark liquors and wines because those beverages have a higher sugar content," he said.
    "On the Road to a New You" is available for pre-order via Amazon. For more information on personal training and meal prep services provided by Jay Mack, visit his website at www.anewyoufitnesscampdet.com.