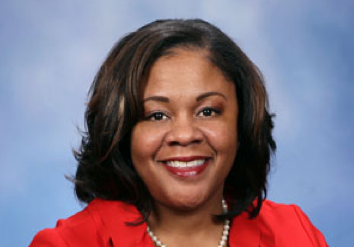 Recent discourse regarding legislation to fix Michigan's no-fault auto insurance system conjures this sage aphorism: "Don't let pursuit of the perfect become the enemy of the good."
That's because House Bill 5013 – while not flawless – offers sensible solutions to a problem that state policymakers have been battling for decades.
For starters, it seeks to treat Michigan drivers with respect, offer them choices and end the paternalistic system that's at the root of our exorbitant premiums.
Specifically, the state now requires all drivers to carry unlimited health care – commonly called PIP or personal injury protection – on their auto insurance policies. In other words, Big Brother decides for us how much coverage our families need and what our household budgets can afford.
This legislation, however, empowers Michigan motorists to choose how much PIP they need: $250,000, $500,000 or unlimited.  Notably, drivers who select one of the non-unlimited options would be covered by their traditional health insurer – Blue Cross Blue Shield, Medicaid, Veteran's Administration, etc. – once they exhaust their PIP.
Those with comprehensive policies who elect the lowest level would see their premiums roll back an average of 20 percent, whereas those with basic plans – that is coverage for auto theft but not collision – would realize as much as a 50 percent cut in their rates.
Moreover, Medicare recipients and retirees with health insurance – like teachers, firefighters, police officers and autoworkers – could opt out of PIP entirely, recognizing they paid into a health insurance fund their entire adult working lives but are currently blocked from accessing it if they're injured in a car crash because of the unlimited PIP mandate. Thus, this bill could save them as much as $1,000 a year.
All of the aforementioned reductions would be written in statute, buttressed by a provision requiring insurers, hereafter, to get approval from the state insurance commissioner for premium increases that exceed inflation – much like utilities must petition the Michigan Public Service Commission for hikes in their rates.
Make no mistake, these practical changes alone would greatly benefit Michigan's 6 million motorists, who, according to Insure.com, now pay a highest-in-the-nation-by-far average of $2,394 per car per year for auto insurance. But House Bill 5013 – championed by Detroit Mayor Mike Duggan – offers Michigan drivers much more, like …
A hospital fee schedule that compensates healthcare providers fairly for treating car crash victims but prevents their current practice of charging auto insurers triple the amount of other payers – i.e., Medicare, Blue Cross Blue Shield, etc. – for the same treatment;
A prohibition on attorneys charging fees for work done before an insurer acts on a claim and a ban on them imposing liens on payments prior to disposition of a case – common-sense changes that will discourage the filing of thousands of suspect lawsuits each year;
A fraud authority to pursue no-fault scams that drive-up the cost of auto insurance for honest, hard-working Michiganders;
A ban on attorneys owning medical facilities to which they routinely steer car-crash clients for treatment;
A limit to 56 hours per week on the attendant care paid to family members of car-crash victims; and …
A provision to rebate excess revenue in the Michigan Catastrophic Claims Association fund to drivers.
Admittedly, the bill has shortcomings. I wish it was solely based on my driving record and not that of the community in which I reside. And I'm not in the least bit convinced that insurers don't use factors like a consumer's credit score, educational attainment, occupation and gender to discriminate – not discount, as they proclaim.
But I must weigh those concerns against the bird in hand that, again, is statutorily guaranteed rate relief. I also must juxtapose those challenges to a current no-fault law that strains too many Michigan families' budgets; …
That forces thousands, if not millions, of good people who want to do the right thing to out-and-out break the law by either driving without insurance or lying about where they live to get cheaper rates; …
That inspires many urban motorists to buy exploitive short-term policies – some good for no longer than seven days – to quickly cop their car tags and then drive unprotected the remaining 51 weeks; …
That for too many is a gateway into the criminal justice system for a weak No-Proof-of-Insurance offense; …
That has emerged as a foremost civil rights issue because poor people in this state can't legally drive to work at, say, hospitals, that pay them less than $15 per hour;
That actually dissuades consumers from buying new vehicles in a state that, ironically, is synonymous with car; …
That remains one of the foremost impediments to growing my beloved city's population.
Perfect? Nah, this bill is hardly that. But it does address many of the concerns that exist in our current system.
It's, therefore, a damn good place to start!
The Honorable Leslie Love is a Democrat representing Michigan's 10th State House District, which covers a portion of northwest Detroit and Redford Township.