Officials credit Interest Rate Reduction program and army of committed community volunteers for success
786 owner occupants foreclosed in 2017 compared to 6,408 in 2015
Overall tax foreclosures down in 2017 lowest since 2008 crash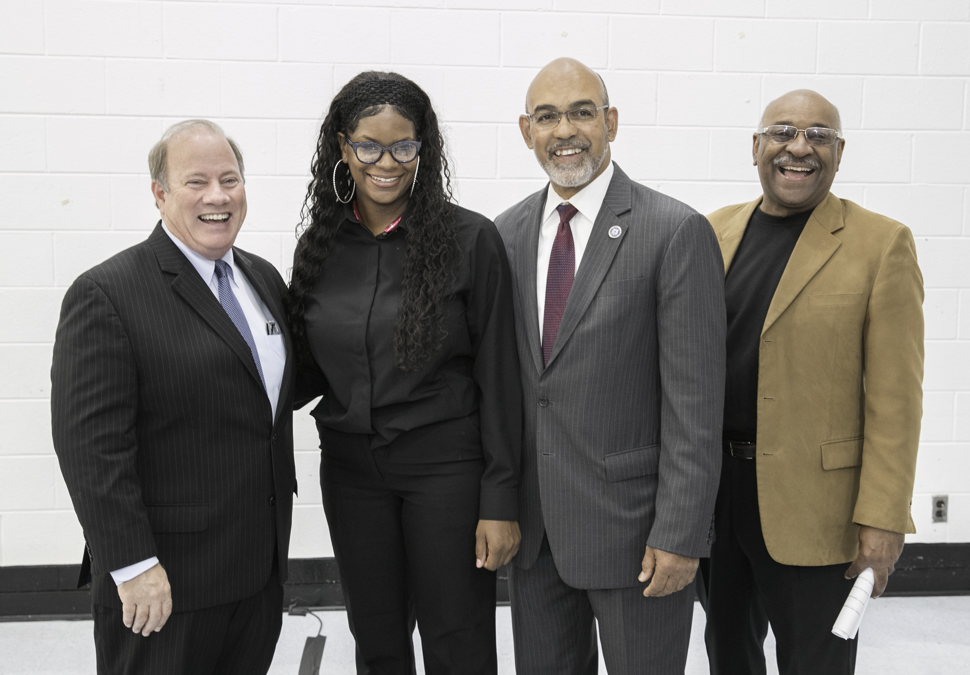 Tax foreclosures in the city of Detroit dropped this year to their lowest levels since the housing market collapsed in October 2008, city and county officials announced today.Specifically, foreclosures of owner-occupied properties have plummeted by 88% over the past two years.
This year, there were 786 tax foreclosures involving homes that were occupied by the owner, compared to 6,408 just two years ago.Overall, tax foreclosures in Detroit – including vacant abandoned properties – were down 70% from 24,793 two years ago to 6,315 in 2017.The last time the foreclosure numbers in Detroit were lower was 2008, just prior to the mortgage industry collapse, when there were 4,392.
Wayne County Treasurer Eric Sabree, Wayne County Executive Warren Evans and Detroit Mayor Mike Duggan, shared the positive news at an event today where they thanked dozens of community volunteers who went door-to-door to let at-risk homeowners know about assistance programs available to help them keep their homes.
"We are pleased to reduce foreclosures in Detroit to the lowest level in nearly a decade," said Sabree. "Working as a team we have fought hard to reduce foreclosures throughout Wayne County and have reduced that number by 72-percent in just the last two years. Of the 43 municipalities within the county, 12 had zero foreclosures this year and 15 others had 10 or less."
The city and county leaders also credit the Michigan legislature and Governor Snyder, who approved critical legislation that allowed Wayne County to create the Interest Reduction Program.Under the program, homeowners are eligible to enter into payment plans at a reduced interest rate of 6% — compared to the usual 18% — and pay delinquent taxes.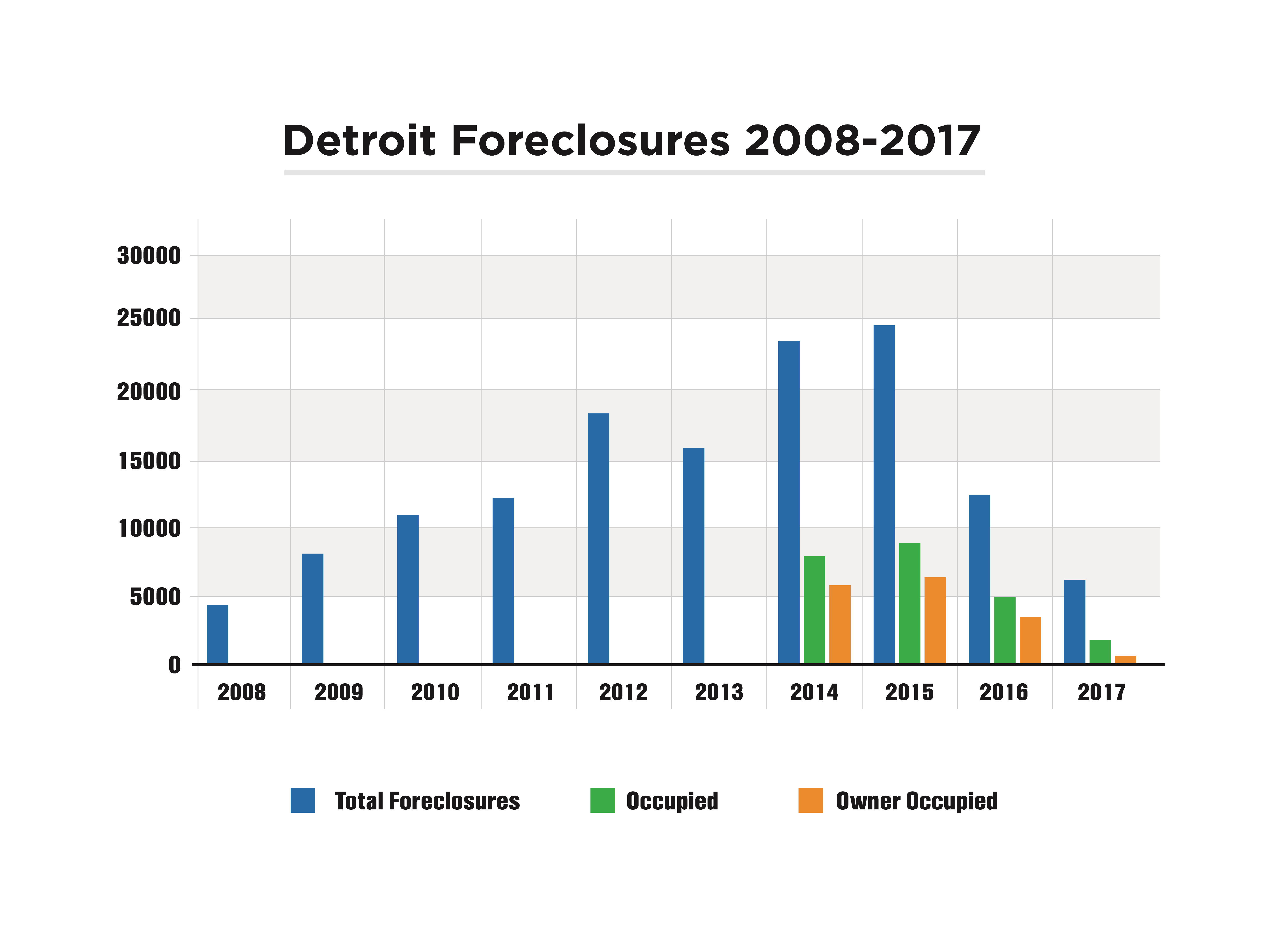 The result has been a more reasonable monthly payment that thousands of homeowners have been able to afford.Since the program began in 2015, more than 50,000 families in Detroit that faced foreclosures were able to avoid it and keep their homes.
Thousands of homeowners found out about the program thanks to their own neighbors. More than 15 neighborhood groups spread out across the city to knock on doors of those at risk of foreclosure to educate them about their options.Among them were the United Community Housing Coalition, WACO, Focus Hope, Marygrove College, Osborn Alliance, East English Village Community Association, Grandmont-Rosedale Development Corporation and more.
Wayne County also played a critical role in helping to get the word out to residents facing foreclosure to get them connected with assistance programs.Officials also pointed out that the number of properties at risk fell as well, from 53,685 in 2016 to 36,804 in 2017.Overall, more than 30,000 properties were saved from foreclosure this year.
"I'd like to thank everyone who helped spread the word to their neighbors about foreclosure assistance and ways to stay in their homes," Evans said. "Today's numbers are an improvement. I hope we can continue to reduce these numbers even further. We're all better off with people in their homes, strengthening our neighborhoods and anchoring our communities."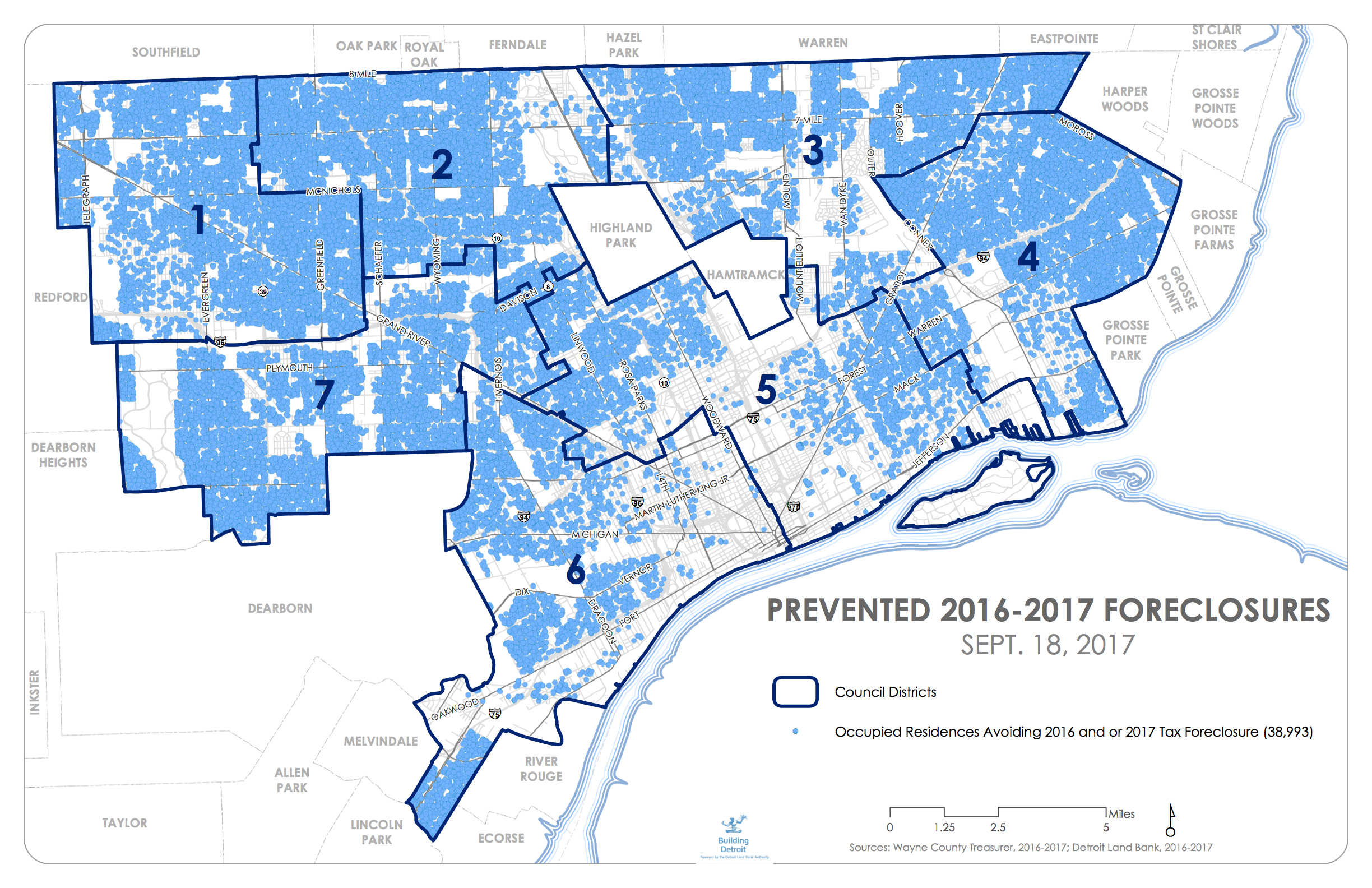 Mayor Duggan pointed out that the steep decline in foreclosures is another indicator of steady progress being made in the city.Last week, newly released census numbers showed the poverty rate also dropped to its lowest levels since before the Great Recession and household incomes increased in Detroit at a rate twice the national average and four times the statewide average.
"We are seeing real progress in areas that impact all of our neighborhoods," Mayor Duggan said.
"There are still more foreclosures than we want, but we never would have made this level of progress without the hard work of Treasurer Sabree's office and the dozens of volunteers who organized to help these families stay in their homes."
2014-17 Foreclosure Reduction
| | | | | |
| --- | --- | --- | --- | --- |
| Year | Show Cause | Final Foreclosures | Occupied Foreclosures | Owner Occupied |
| 2015 | 59,389 | 24,793 | 9,111 | 6,408 |
| 2016 | 53,685 | 12,552 | 5,174 | 3,543 |
| 2017 | 36,804 | 6,315 | 1,915 | 786 |
About Post Author