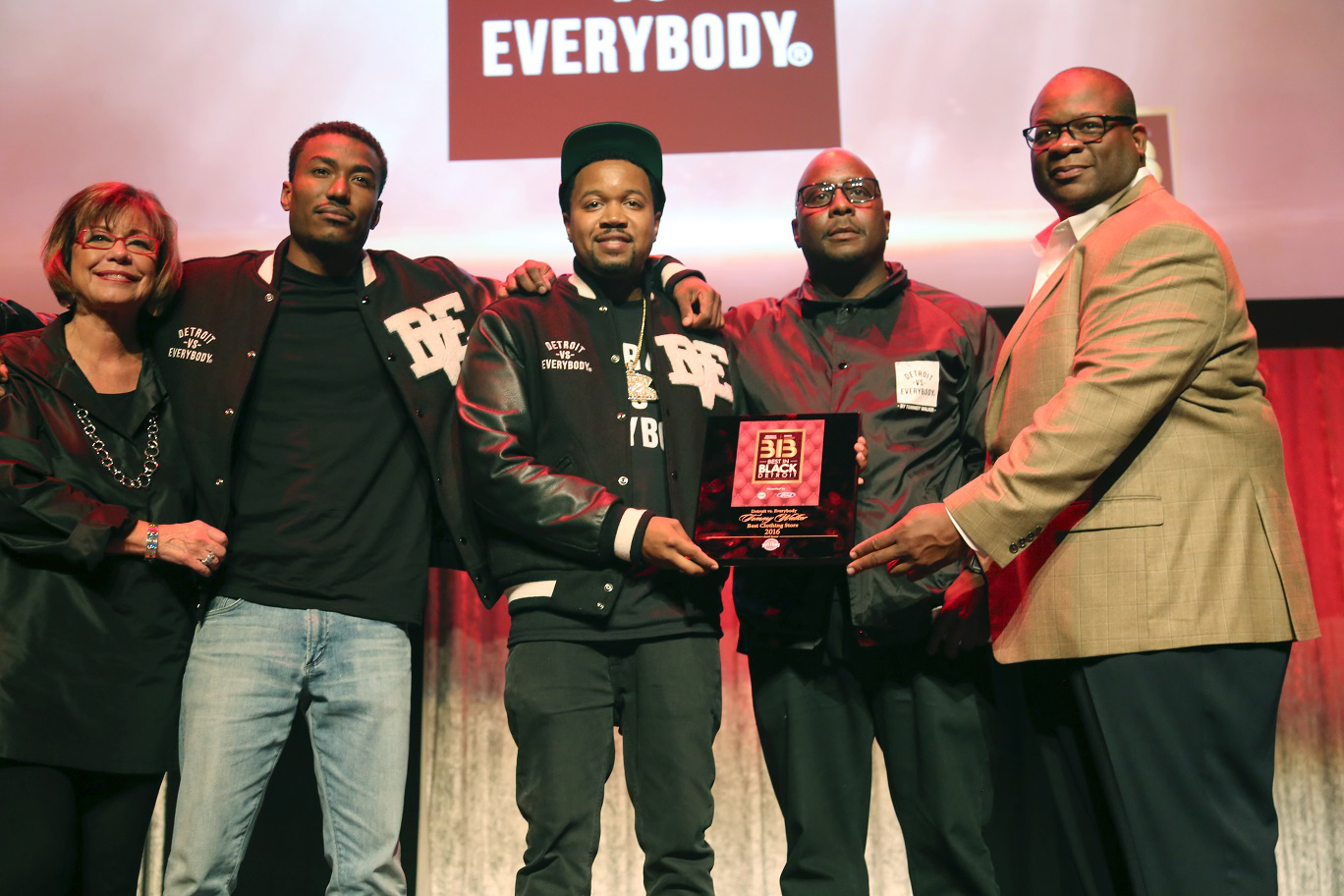 "Detroit Vs Everybody brand embodies the pride and unapologetic spirit of our beloved Detroit. Designed with love and crafted with care by Tommey Walker, consider the DVE brand your official welcoming committee. We are the city; take us with you…"
That is the welcome you get upon entering the Detroit Vs Everybody website.
As the city of Detroit goes through its a renaissance, Detroit Vs Everybody has become something of a campaign. It is a slogan, a brand, a song and a lifestyle.
Walker won in the Michigan Chronicle's 2016 Best in Black Detroit "Best Clothing Store" category. The graphic designer started the brand in 2012, out of frustration on how Detroit was being portrayed in the media. He wanted to combat the negativity and use his energy to contribute promoting positivity for his hometown.
"To win Best in Black Detroit means more than I can put into words. To be chosen by our people to represent our people is an honor like no other," said Walker.
The Detroit Vs Everybody brand has gone from a show of pride for Detroiters to collaborations with the NBA, MBL, NFL, NHL and, most recently, Faygo, as well as gaining international popularity with reach as far as Australia, Japan and East Africa Vs Everybody.
[theplatform account="BCY3OC" media="annHnVKIjSRX" player="6m0tRseXuH1s"]
There are no paid endorsers for the "Detroit Vs Everybody" brand. However, there is never a shortage of celebrities representing it. Puff Daddy licensed Bad Boy vs. Everybody for his Bad Boy Family Reunion Tour which included 19 pop-up shops on tour stops.
Eminem, Big Sean, Royce da 5'9", Danny Brown, Trick Trick and Dej Loaf got together and created the Detroit anthem "Detroit Vs Everybody" for the 2014 Shady XV compilation album in which each rapper expressed love for their Detroit hometown.
While Tommey Walker has found much success with his Detroit Vs Everybody stores in the Metro Detroit area, there aren't any plans to expand brick and mortar to other markets.
Detroit Vs Everybody has locations in Fairlane Mall, Greektown, Eastern Market and Southfield.



About Post Author