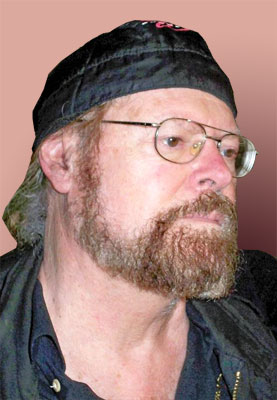 I spontaneously decided to invite 29 of my former star athletes and students and their wives to dinner in the Detroit Yacht Club's Silver Cup Room on Saturday, August 5.  Some of them I had at Finney during my second assignment there between 2003 and 2008, and some I coached and taught as long as sixty years ago. They included Corey Wilcox, who ran on my team at Southwestern High School in 1999, the Rev. Arkles C. Brooks of Gospel Chapel of Detroit, my best quarter-miler at Southeastern High in 1960, and his schoolmates Ron Hunter, our All-City tackle and shot putter, distance star Doyle Johnson, and Charles Purnell, the brother of the late Obra, who led off our state champion mile relay team.  Pershing alums who came included Ruben Wilson, Doc Holbrook, champion hurdlers Bernard Cage and Orlin and Paul Jones, and Reggie Bradford, who ran on my state champion relay team that broke the state record twice in 1966–a record that had been held by Obra Purnell and other runners I had coached at Southeastern three years earlier.  Reggie later starred on champion relay teams at the University of Michigan, where I had driven him up to Ann Arbor and talked track coach Don Canham into giving him a full scholarship.  Arlandis Lawrence Word, Finney's smartest student in 2008 and my youngest DYC guest at 26, also showed up, as did QWK2LRN CEO James Hare and his lovely wife Eileen. James' cousin Ralph Carter ran on a Penn Relays champion mile relay team with me in 1956.  Our relay teammates were the late "Bullet Billy" Smith and the late, great Cliff Hatcher.  Among the high schools represented at the DYC dinner were Southeastern, Finney, Pershing, King, Cass, Mumford, Mackenzie, and Southwestern.  Urban Teen Magazine publisher Gloria Cunningham also came.  We had a fine meal and shared great memories.  
Several of those 29 attendees will also be attending the Detroit Public Schools Sports Zone Hall of Fame Induction Dinner at Bert's Marketplace at 2727 Russell Street on 

Saturday, September 16 at 6:30 p.m.

  Tickets are available at Bert's or by calling (313) 567-2030.  As a 2014 inductee into that Hall for my athletic exploits in the 1950s and now as a member of the DPS Sports Zone Advisory Board, I recommended three of this year's inductees–1962 and 1963 state mile champion Louis Scott of old Eastern High, who represented the U.S. in the Olympic 5,000 meter race in 1968; Northwestern High School's great "Gray Ghost"–the late Henry Carr–who tied the world 220-yard mark as a high school senior in 1961 and won the Olympic 200-meter dash in 1964; and state quarter-mile champion Deon Hogan of Kettering, to whom as a fellow All-American quarter-miler (of much earlier vintage!), I'm making his Hall of Fame presentation on 

September 16

. 
Redford's Dick Sharkey, the miler who finished second to Louis Scott with a time of 4:13.4 in an epic state-title battle in 1962, is also being inducted.  Scott's time was a record 4:13.2, which he later lowered to 4:11.6 in a race across the river at the 1963 Freedom Festival Track Meet in Windsor, where I incidentally won the 440-yard dash in the final race of my career.  Scott also broke the Detroit PSL half-mile mark in 1963, running 1:54.3 in the title race.  He also ran impressive anchor legs in duels with my state record-breaking quarter-miler, George Wesson. Years later, Scott's half-mile mark fell to Ronnie Phillips of Denby, who later made All-American as a teammate of my state champion two-miler from Finney, Kenny Howse.  I will be recommending Phillips, a former Cody High School principal, for membership in the DPS Sports Zone Hall of Fame for next year along with DPSCD athletic administrator Alvin Ward,  a former football star at King High and Grand Valley State and former Western, Finney, and Kettering principal.  Other 2017 inductees include Jimmy Settles, Cliff Williams, Harlan Huckleby, John Mayberry, Laval Perry, Thommy England, Cecil Forbes, Reggie McKenzie, Wendy Hilliard, and Thomas Sharron.  They join such luminous prior inductees as All-Pro cager Spencer Haywood, who high jumped for me at Pershing, legendary Miller and Pershing Coach Will Robinson, whose biography I wrote and is available on www.amazon.com along with my other Detroit-oriented books, and Pittsburgh Steelers Super Bowl star Jerome Bettis of Mackenzie, who will serve as master of ceremonies.