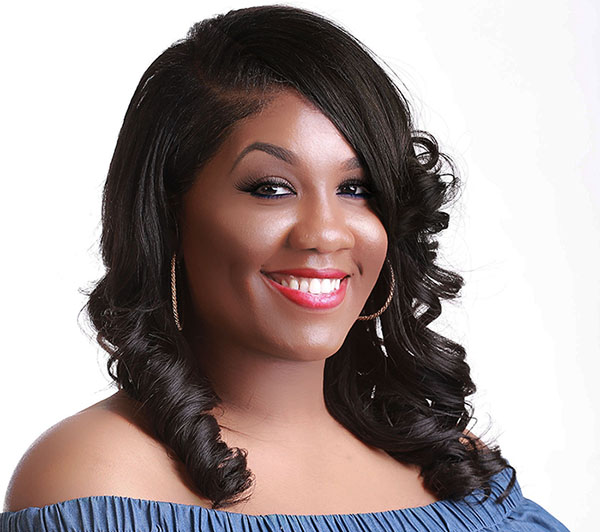 Lauren Bradford, Lola Bee Studio founder
DETROIT, MI. (August 22, 2017) – Lola Bee Studio is Detroit's premier boutique design agency. As the go to company for the design needs for the cities top companies large and small Lola Bee Studio executes bringing their clients ideas to a visual reality with timely perfection. As a boutique design firm Lola Bee specializes in crafting brand identities for emerging and mature businesses, marketing assets for luxury events and opulent stationary for businesses and personal once in a life time occasions alike. Lola Bee Studio has an impressive client list which includes DTE Energy, City of Detroit Parks and Recreation Department, Hennessy, Chene Park, Wayne County Parks and Former Detroit Piston Rasheed Wallace.
"Our goal is to create unique artwork and develop impactful brand identities that make a decisive and unforgettable statement. With every project we marry the idea of the client and the unique ability of the designer and take what was once a vision from concept to creation – It's a true collaboration" says owner and principal designer Lauren Bradford better known as Lola.
Lola Bee Studio will be celebrating year five with their themed professional mix and mingle event Five in the Hive. This after-work affair will be held Thursday, August 24th at The D-Loft in Hamtramck, MI. Guests will enjoy music, complimentary food, giveaways, raffles, speed networking and cocktails provided by drink sponsors Moët Hennessy and Hypnotiq. Five in the Hive is expected to attract industry professionals to "speed network", Lauren explains the "speed networking" as a lot like "speed dating' without the dating.
At Lola Bee Studio they understands the importance of giving back to the community that helped cultivate their success, therefore part of the proceeds of their networking event will go to benefit Detroit Hives. Detroit Hives is a non-profit organization that transforms uninhabited vacant lots in the city into community resources that help to preserve the much needed and ever decreasing honey bee population.
Lauren Bradford started Lola Bee Studio out of her love for all things creative. Lauren cultivated her creative spirit through artistic outlets such as painting, interior decorating, creative writing and fashion design. With time and honing her creative skills Lauren decided graphic design would be the medium in which she would express her creativity professionally. With graphic design Lauren found that she loved the fusion of practical projects with the creative process. In 2012 Lauren decided to focus her energy full time to graphic design and left her career and Lola Bee Studio was born.
To celebrate Lola Bee Studio with Detroit's influencers and top professionals RSVP here.

For free entry, click on tickets, then enter promotional code in the top right corner,
enter code LolaBeeVIP and you're all set!