First, a warning. This will be a long post.
As part of the endorsement process, the Michigan Chronicle asked each candidate to fill out a questionnaire to help us make our decision. Most of them responded, some of them did not. If you don't see a candidate here it is because we did not receive an answered questionnaire from that candidate. Due to space constrictions we were not able to include even the questionnaires sent to us by the candidates we chose in this week's print edition. However, thankfully, no such space restrictions exist online. Therefore, for those among you who like to have as much information as possible about each candidate before making your decision, we decided to publish each and every answered questionnaire that we received. Regardless of who we decided to endorse. Because at the end of the day, despite what we may think, the decision should be – and is – still up to you. The voter. And you deserve all the info you can get.
Cynthia A. Johnson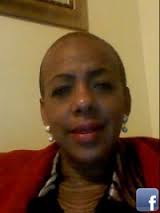 Why do you want to be city clerk?
To be the real image of integrity and giving ALL voters and non voters hope that their vote is really counted.
2. What qualifies you to be city clerk? How do you see the job, and why are you the best person to get this job done?
I am of valid age, a registered voter, and resident of the city of Detroit and have nothing in my background that would shame the office of City Clerk or the residents of Detroit. I see the job of City Clerk as one that should be non political. It's reputation should never be compromised by favor, friends, family, gifts, corporations, the media, or any candidate or elected official.
I am the best person for this job because I first bring INTEGRITY. I have had the fortunate experience of a solid education from Walsh College and my BBA degree is in Management. I am thorough, competent, honest, deadline driven, an experienced communicator, and can most times recognize dishonesty which will be immediately be purged from the City Clerk's office.
3. If elected to be the next Detroit City Clerk, what would be your top three priorities to tackle once you take office and why?
The first three priorities are 1) Terminate Daniel Baxter, 2) Forensic audit of the entire office including every department, 3) Review including to get and/or implement recommendations for training throughout the departments.
Mr. Baxter is a common denominator and has been with at least the last two Clerks and has had the ability to implement integrity, but immediately after the controversial (S)election of Mike Duggan for Mayor in November 2013, he left the city of Detroit, and there is still a cloud of suspect of why he left.
The Clerk's office MUST be thoroughly checked to find any inefficiencies or wrongdoings so that the Clerk's office will begin with a clean slate and the results will be publicly reported.
With the help of current employees and other professionals, we will keep training's found to work and/or discontinue others. As a person having spoken with poll workers, they've admitted that right before any election that there are about three training's. That's not good enough or perhaps it is. We will structure online tests where the staff and poll workers will be required to take.
4. Voter participation has been a problem in Detroit for quite some time. What ideas/strategies do you have, if any, to address this issue and encourage more Detroiters to vote and become engaged?
Voter participation equates to, in part, voter education via the Clerk's Office. In Detroit, there are are at least two major segments of our population who are not voting.
First, those with felons. Many want to take part in the voting process but aren't aware or encouraged to vote. Under the Johnson administration ALL people who can participate will be encouraged to vote via going where the people are…including going into the prisons and speaking with the vast majority of offenders who one day will be returning citizens.
Second, there is a major correlation between voting and auto insurance. As Clerk, I vow to at least do all I can to work with the auto insurance industry to encourage fair rates for all Detroiters and I will not encourage the unfair, so called, D-Insurance. Some Detroiters use addresses outside of Detroit attempting to escape the high insurance premiums that's unfairly placed upon Detroiters. I can't blame them, but it is unlawful. Yet, redlining has been a practice upon Detroiters which is also unlawful but without consequence on the auto insurance industry. The problem with Detroiters using outside of Detroit addresses is that it eliminates them the right to vote in the city where they truly live…Detroit.
5. Is voter suppression a problem that Detroiters should be concerned about locally? If so, how do you propose we guard against such a threat?
Voter suppression is real. As I previously stated, some felons don't believe they can vote and our office under Johnson, one of our basic jobs will be to make sure all voters vote and will not be turned around because they may be in the wrong precinct. If possible, and I can't see why it's not, be connected with ALL precincts and if one comes in at a precinct where they previously voted, they will be allowed to vote and that vote will be forwarded to the correct precinct.
If any absentee application is received late, the voter will be called or visited to ensure his or her vote is obtained and counted.
6. Is Detroit heading in the right direction? If not, why not? What would you do to turn things around and what would be your prescribed course correction for the city? If you think Detroit is doing great, please explain why.
With new machines, some might say "great!" But as long as there are people in one of the most important offices, such as in the City Clerk's Office, whose at the head and have directors who under their watch is responsible for more the 60,000 votes not being counted, then blame workers for the errors, NO we are not going in the right direction. Janice Winfrey, Daniel Baxter, and others, I'm sure, MUST go. I am the best person for City Clerk. I am not bought, and our citizens deserve so much better!
Garlin Gilchrist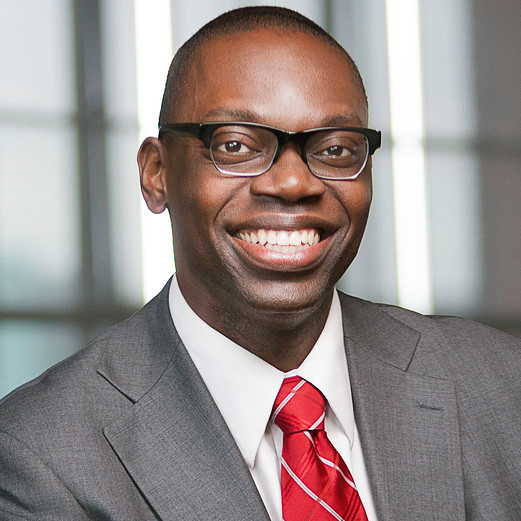 Why do you want to be City Clerk?
I want to be the next Detroit City Clerk because i want to empower Detroit residents to be more active influencers on every decision-making process that impacts their neighborhoods. I'm a fighter and fixer with the skills, experience, and plan to fully implement solutions for every aspect of the role of City Clerk. My experience as a technical and creative problem solver will help fix the voter registration, vote casting, and ballot handling processes so they are simple and smooth. My experience as a trainer and policy maker will help carry forward my previous work that made city government operations more transparent and city council more accountable.
Detroit's political power has dissipated for more than a decade because our votes aren't counted and voters aren't respected. I want our power back, and I can help bring it back as City Clerk.
What qualifies you to be city clerk? How do you see the job, and why are you the best person to get this job done?
Detroit's City Clerk is the city's Chief Participation Officer. By charter, it starts with administering elections in the city and by keeping records for City Council.
The job does not end there. Elections should be run transparently and with integrity so Detroit voters can be confident that their votes have counted. City Council records should be easy for anyone to access, regardless of their ability to access technology.
Between elections, the City Clerk is responsible for making sure city residents have a chance to voice their concerns to their city government. Whether it is voicing concerns to City Council, the Mayor, or to a specific commission, the City Clerk is responsible for making sure those concerns are heard.
I am the right person at the right time for this job because of my experience. Before leaving my job as the Director of Innovation & Emerging Technology for the City of Detroit to run for office, I was responsible for enabling the city's first Open Data portal. I have two University of Michigan engineering degrees—Computer Engineering and Computer Science. In the private sector, I've been a Microsoft engineer who grew the fastest-growing business in the company's history, and a successful entrepreneur. I carried forward the community leadership legacy of my parents by working on both Obama campaigns and building people's political power while defending voting rights as MoveOn.org's National Campaign Director. After all that, I returned home to raise my family in Detroit and serve as the first-ever Director of Innovation & Emerging Technology, fixing broken city systems and services and making the government more transparent and accountable. This has prepared me to serve as the next City Clerk.
If elected to be the next Detroit City Clerk, what would be your top three priorities to tackle once you take office and why?
Easier access to voter registration and voting​. I will aggressively promote easier ways for people to register to vote, and use research-proven methods to increase turnout, like sending election day reminders via text message, opening more polling locations, and making more absentee ballot drop off locations available.
This is especially important because the first election our next City Clerk will administer is for the Governor's race. That will be the last election before congressional districts will be redrawn, and we know from recent history that Republicans in Lansing continue to advocate for boundaries that further splinter Detroit's voice. Results from that election will be heavily scrutinized because of the political implications, and Detroiters cannot afford to have their voices silenced again by a poorly administered election.
Fix our current broken city election system. This is not about the machines we use, although it is important to always be planning to replace technology. This is about making sure our poll workers are properly trained and given the tools they need to succeed, like enough ballots to for each precinct so people do not have to wait to vote. This is about making sure we have a transparent process for how votes are counted so people can start trusting that their vote really is important again.
Detroit voters deserve this level of service, and frankly, so do the election day workers who have faithfully served our city for years under a broken system.
Making more city records easily accessible​. The city charter tasks the City Clerk with keeping all City Council records. While my office will be hard at work to make those accessible, and offer that platform to other boards and commissions, I will continue to champion transparency at all levels of city government by building upon what I started with the city's first Open Data policy.
Voter participation has been a problem in Detroit for quite some time. What ideas/strategies do you have, if any, to address this issue and encourage more Detroiters to vote and become engaged?
I am consistently surprised when I am out in Detroit neighborhoods with just how many people tell me they have never seen our City Clerk. That needs to change, and I will be making regular visits to community organizations throughout my four years in office instead of just when I personally need votes.
The City Clerk should be the city's Chief Participation Officer, meaning that it is the Clerk's job to make sure people know how to plug into our city government. Making sure there is one place people can go to get up-to-date information on when every city Board and Commission meets is an example of something that can be done right away.
Just as importantly, we need to recognize that transportation is a barrier for many people in the city that keeps them from voting. Roughly 27% of Detroiters do not own a car. I will work to open more polling locations so that more people can vote within a mile from home. I will also work to make sure absentee ballots can be collected at Recreation Centers and other city buildings so that people who cannot easily get downtown to turn in their ballots can do so closer to home.
Finally, we must use research-proven methods to increase turnout, like helping people create specific election day plans and sending text message deadline reminders, both of which have been shown to increase voter participation.
Is voter suppression a problem that Detroiters should be concerned about locally? If so, how do you propose we guard against such a threat?
It absolutely is a problem.
Voter suppression in Detroit looks a lot different than it does in other places, the last Presidential election is a great example of that. In my own precint, we had to wait for over an hour to vote because the staff was not prepared for the rush of people voting that morning. Many people in line left for work before they could vote, and we have no way of knowing if they came back after work.
The way ballots were processed invalidated the votes of several thousand people because they could not be recounted. That is another form of voter suppression. This is in addition to efforts at the state level to make it harder to vote.
We can fight this in a few ways. One, we need to aggressively lobby in Lansing against any effort to restrict voting rights and start moving the legislature to adopt common sense voting reforms, like no-reason absentee voting.
The other is by fixing our broken processes around elections. This starts with actively engaging election volunteers between elections to keep their skills sharp, as well as recruiting new volunteer poll workers. We need to walk through every step of the process of voting, from signing for your ballot to when it is finally counted to ensure it is done lawfully, and to see where we can make the process work better for Detroiters.
Is Detroit heading in the right direction? If not, why not? What would you do to turn things around and what would be your prescribed course correction for the city? If you think Detroit is doing great, please explain why.
For some neighborhoods, it seems to be heading in a better direction. Even in those neighborhoods, the voices, needs, and concerns of those long-time residents who stuck through the tough times are not being heard.
There are pockets where the city and community are working well together. One example is the Fitzgerald neighborhood, but there must be more. The City Clerk's office can do a lot to change that situation. One solution is to make information about the Boards and Commissions voting on changes in your neighborhood easily accessible by providing feedback mechanisms for people to let decision makers know what they want.
Great cities become that way when all residents' voices, values, and votes are what dictates the city's direction. As City Clerk, I'll empower Detroiters' voices to do that and more.
Heaster Wheeler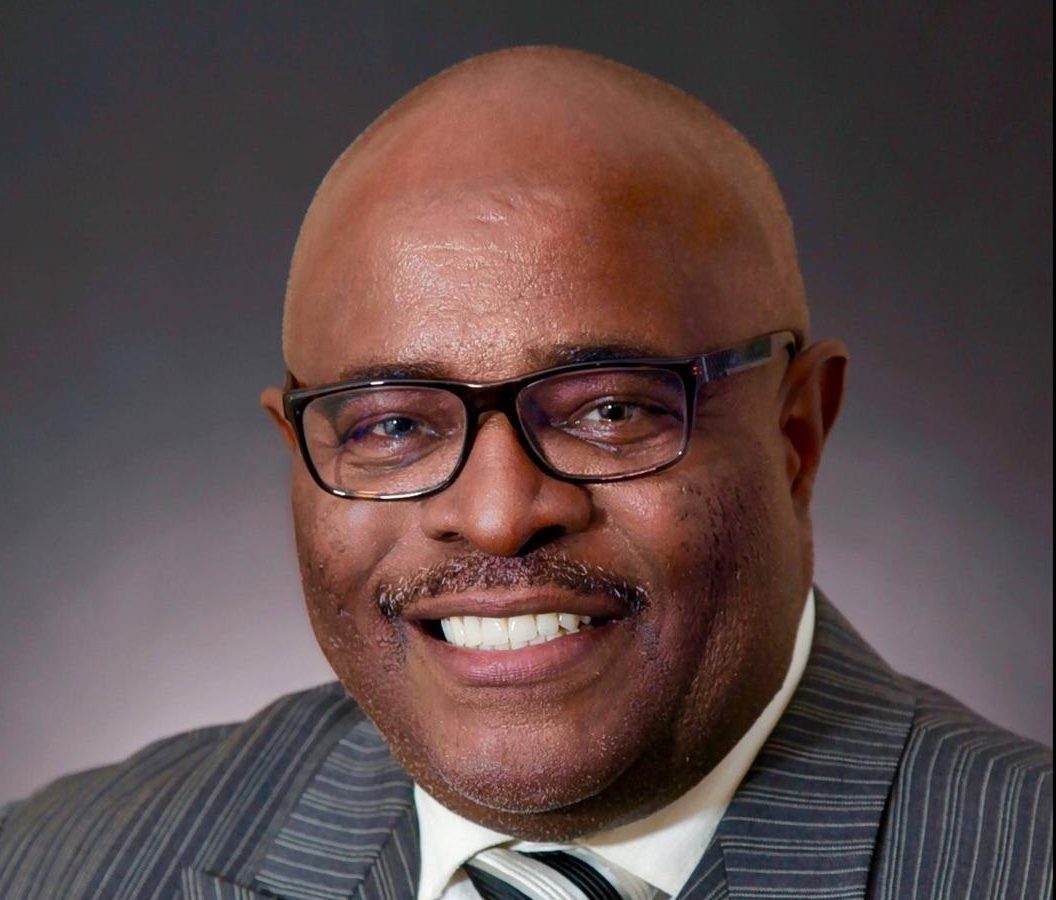 Why do you want to be city clerk?
My commitment and passion to community service are unmatched. The combination of that and my progressive administrative and executive leadership experience uniquely qualifies me to be Detroit City Clerk.
I have been committed to serving Detroit and our people my entire life. For years, I have been heavily involved in Detroit's democratic process to mobilize, organize and get out the vote. I believe that the most important thing in a democracy is the right to vote. Unfortunately, the voice of Detroiters has been silenced for too long.
My approach has always been to solve problems with bold leadership, and I have an extensive history of success in Detroit. Now, I want to put my experience to work to lead a bold fight to reclaim the voice of Detroit.
What qualifies you to be city clerk? How do you see the job, and why are you the best person to get this job done?
I wake up and fight for Detroiters everyday. For decades, I have been on the front lines advocating for voters and employing leadership to get out the vote.
As executive director of the Detroit Branch NAACP, I raised and managed a $2 million+ budget, 21+ person staff and hundreds of volunteers addressing important issues for our city. In addition, I have worked as a Detroit firefighter, advocate for Detroit Public Schools, and served as an Assistant Wayne County Executive. My 20+ years of progressive advocacy, leadership and community commitment, coupled with my extensive experience mobilizing and organizing groups, uniquely qualifies me to lead reforms in the clerk's office that will empower voters and reclaim our voice.
In addition to my experience stretching back decades, I have been a lifelong student of democracy and the electoral process – and that hasn't stopped. I have steeped myself in what other states are doing successfully, what went wrong in Detroit, and how to fix it.
The clerk's office presents a special opportunity to be an advocate for Detroit and work everyday toward protecting the most essential piece of democracy: the right to vote.
If elected to be the next Detroit City Clerk, what would be your top three priorities to tackle once you take office and why?
Many items must be addressed to ensure a fair and efficient election process in Detroit. My top priorities will include:
Voter reforms to streamline and optimize registration – including at schools, universities and jails – and to ensure robust voting options (including no-reason absentee and early voting among others) to empower all Detroiters.
Transformational leadership that provides a renewed focus on recruiting, training and educating staff and volunteers throughout Detroit to ensure a strong election process.
Leading a bold fight to secure the necessary resources, including new technologies (website enhancements, robocalls, text messaging, emails, etc.) and innovations, to ensure an electoral process that works for everyone.
Voter participation has been a problem in Detroit for quite some time. What ideas/strategies do you have, if any, to address this issue and encourage more Detroiters to vote and become engaged?
Detroit has immense power, but people need to be equipped to exercise it. As the Detroit City Clerk, I will focus on empowering Detroiters by making voting more accessible – and information like where and how to register easier to obtain – to all citizens. That starts with ensuring broad, streamlined options that make it easy to register and to vote. Other cities around the country are utilizing innovative, simple, and modern options to register voters, including at high school graduations, which we must implement here. In addition, Detroiters need improved access to polls that make it easy to vote on and before Election Day, including absentee and early voting.
We must deepen our work in collaboration with key stakeholders (precinct delegates, block clubs, neighborhood associations, churches, labor and businesses) to ensure everyone works to educate voters and strengthen community engagement.
We will host regular 'coffee with the clerk' sessions to listen to citizens, share voter related information and build partnerships during the nonelection seasons.
And in the spirit of good government, democracy, citizen participation and civic literacy, the State of Michigan should rescind the photo ID law because of its adverse impact on too many of our citizens. Moreover, the State (Secretary of State Offices) should automatically renew and/or update voter registrations annually
Engaging voters in the process, especially young voters, must be a priority. Less than 10 percent of registered voters 18-35 are participating in elections. We must do better.
Everyone should be able to exercise his or her right to vote without difficulty. Ensuring residents have simple options to do that, including utilizing the latest technology, is among my top priorities.
Far too many Detroiters were let down by the election process in 2016 with long lines, confusion around polling places, and when the recount was canceled and it was revealed that 59 percent of Detroit votes were not able to be counted.
It's time to reclaim our voice in Detroit and put our immense power to work.
Is voter suppression a problem that Detroiters should be concerned about locally? If so, how do you propose we guard against such a threat?
Yes, in addition to voter suppression efforts targeted at low-income and minority communities nationwide, Detroiters must be concerned with local voter suppression. From gerrymandered district lines to emergency management and lack of accountability in our election administration, voters feel silenced.
In 2016, about 60 percent of Detroit's vote was thrown out. That's in part because poll workers and volunteers were untrained and unprepared for the election —that's a form of self-inflicted voter suppression. Every vote needs to count. Anything that makes it more difficult for voters to express their will at the polls is a form of voter suppression. We need to make our democracy more accessible to the people, not less.
That starts with making sure citizens are fully aware and engaged with the day-to-day activities in the clerk's office. The clerk's office must leverage innovative technology options to ensure Detroiters know what's going on in the office, and with their vote, in real-time. For example, many businesses employ text message services to communicate with customers. The clerk's office can do the same thing. Moreover, the website must be a wealth of information, including election results, resolutions, research, contracts and other public information. Citizens ought to be able to submit their emails, cell phone and/or home phone numbers to receive important updates and announcements.
The voice of Detroiters has been silenced for too long. As Detroit City Clerk, I will fight everyday to reactivate that spirit and reclaim our voice in Detroit.
Is Detroit heading in the right direction? If not, why not? What would you do to turn things around and what would be your prescribed course correction for the city? If you think Detroit is doing great, please explain why.
Detroit's growth of late is inspiring, but it's not a time to be happy with progress. There is plenty of work to be done for the people of Detroit. The 2016 election in Detroit highlighted the issues in our election system. It was truly a let down that put Detroit under the national microscope and had many questioning the integrity of the system and the value of their individual vote. We can only go in the right direction if the people of Detroit are empowered to exercise their personal power to vote and make decisions.
The Detroit City Clerk has a unique opportunity to restore faith in the people's voice and the electoral process. We need to educate, inspire, and simplify the process to give everyone the opportunity to use his or her voice. I will bring bold, transformational leadership to the clerk's office with a focus on empowering voters, inspiring action, and reclaiming our voice.
While we should celebrate the revitalization of downtown and midtown, it is not quite real for the citizens in uptown and crosstown if they are not participating through voting.
By reclaiming our voice and reactivating the spirit of Detroiters to engage in democracy through voter participation, we can keep Detroit's progress moving forward.
Janice Winfrey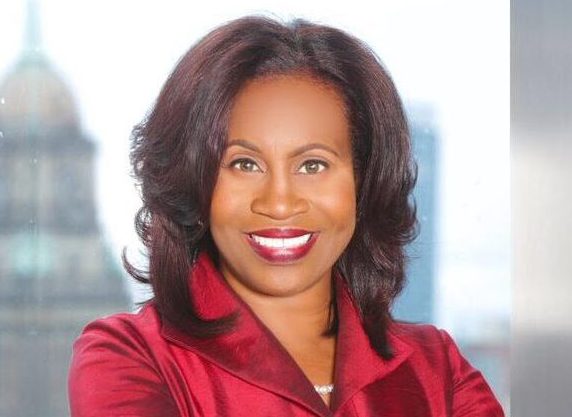 Why do you want another term?
I believe that protecting the right to vote is a fundamental principal of the Democratic process. I continue to run for Clerk because I want to ensure that everyone has the right to vote. It's important that I continue to fight to introduce measures that modernize the administration of elections, produce a simplified voting experience and broaden voter registration.
I'm excited about this campaign as it allows me the opportunity to demonstrate that I am solely the premier candidate as my record proves that I am a proven leader, with the abilities to adjust and thrive in various social, political and economic environments.
Now that you have served in the office, how do you see the job, and why are you still the best person to get this job done? You received a lot of criticism for the handling of the 2016 election; please address why you think criticism was fair or not.
Since being first elected as Detroit City Clerk in 2005, I have made tremendous progress in the area of election administration. I have successfully right sized our population of registered voters from more than 600,000 to less than 470,000, which is more proportionate with US Census numbers for Detroit's 672,000 residents.
In my first year, 2006, I successfully transitioned the implementation of two (2) new voting systems and made returning absentee ballots postage free for those who elect to vote in that manner. My goal has always been to eliminate barriers that would preclude electors from casting their ballots for any and all elections.
In 2008, when more than 10,000 voters unexpectedly presented themselves at the Department of Elections to vote by absentee ballot, my administration was able to adjust to the increased participation by opening up the entire department so voters could be serviced efficiently.
As a result of the new trend of voting by absentee ballot in person, in the 2012 Presidential Election, I opened up two satellites at Wayne County Community College District's Northwest and Eastern Campuses so voters could vote 45 days prior to the Election. More than 25,000 voters took advantage of this opportunity. No other community in Michigan took these types of progressive measures.
Both the 2008 and 2012 Presidential Elections were successfully administered both at the precincts and for absentee voters.
Additional efficiencies have been employed during my 12 years as City Clerk. I centralized result reporting to ensure that Election Day results are reported timely; made pollworkers easily identifiable by requiring them to wear black and white on Election Day; successfully reapportioned voting precincts to ensure that the average precinct population is at about 1500 registered voters (Michigan Election Law allows a maximum of 2,999 registered voters to a precinct); implemented note pad technology to inform voters who report to the wrong precinct where the vote; and provide voters with election information through use of television, radio, billboards, social media and postal mailings.
I am the best person for the job because I have tirelessly worked for the past twelve (12) years to make access to the ballot a fundamental element in voting in the City of Detroit. My goal in the next four (4) years is to continue working toward that objective. I will leverage my relationships in the Michigan Legislature (both House and Senate) to pass laws such as no reason absentee voting a reality in the State as well as in our City. I will also work to introduce mobile satellite voting whereby we will identify varying facilities throughout Detroit on a weekly basis where voters may vote by absentee ballot.
I learned much from the 2016 Presidential Election. The greatest lesson was that, in order to grow from your experiences, you must accept responsibility for them, gain wisdom from it and move forward. After reading the Michigan Bureau of Election's Audit report, I have worked tirelessly to procure new voting equipment; retrain the Department of Election's staff on election law and administration; and, finally, work with our existing pollworker population and provide them with rigorous training that requires supervisory staff to 4 training session per year. The training provided to our pollworkers deal with opening the polls, processing voters, closing the polls, equipment and technology and problem solving.
To deny that there were problems in the 2016 Presidential Election a guarantee that those same issues will occur again. I am excited about having the honor of serving a Detroit City Clerk, which I still contend that it allows me to live my dreams – serving the citizens of the greatest city that I love.
If re-elected, what would be your top three priorities and why? What remains unfinished?
Priority #1. In order to reduce long lines at the polls, especially during high turnout, during Presidential Elections, my goal is to reduce the number of precincts within a polling place to three.
Priority #2. In order to connect with Millennials, we will increase our social media presence, as well as storing more information online, in addition to holding more forums throughout the city.
Priority #3. Successfully implement our new state-of-art voting system to enhance voter experience at the polls on Election Day.
Improvements to enhance the experience will always remain a top priority and considered as unfinished business.
Since the top of the year, I have worked hard to retool our Pollworker Training Division to ensure that our Election Day staff is properly trained to effectively administer their duties. Election Day supervisory staff must now undergo four (4) training sessions throughout the year-along with hands-on testing of both new voting systems. These new training mandates will guarantee a smooth canvass and, if required, the ability to hand count the precincts if a recount is requested.
Voter participation has been a problem in Detroit for quite some time. What ideas/strategies do you have, if any, to address this issue and encourage more Detroiters to vote and become engaged?
We continuously increase voter outreach, by utilizing on-line advertising, using social media, and hosting a number of community events, such as our recent Candidates in The Hood Forum, to encourage younger voters to become more involved in the democratic process. Over the course of the next few months, we will be increasing our online presence to connect with more of our voters. Additionally, we use direct mail, radio, TV and billboards to inform and encourage turnout.
Is voter suppression a problem that Detroiters should be concerned about locally? If so, how do you propose we guard against such a threat?
One of the most effective methods that I utilize to engage those that are historically disenfranchised is to employ them. Involving them in the elections process ensures that they are informed, has right of way access while providing a sense of accomplishment. Additionally, the implementation of our satellite voting, that are strategically placed in areas that are considered "disenfranchised communities" brings voting to places where those residents may feel more comfortable. We also have voting engagement programs that service hospitals, jails and the homeless community.
Is Detroit heading in the right direction? If not, why not? What would you do to turn things around and what would be your prescribed course correction for the city? If you think Detroit is doing great, please explain why.
The short answer, is Yes, the City is heading in the right direction. Unquestionable, the City of Detroit is at the forefront of redevelopment and renewed business activity in the downtown, West Village, Indian Village, and mid-town enclaves. The nation's comeback city is experiencing a financial paradigm shift in economic development activities, resulting in job growth in the service and technology sectors.
The completion of the M-1 Rail connecting the New Center area to downtown; Wayne State University's growth as a major urban research institution center and employer of more than 8,000 employees; Detroit Medical Center, the nation's largest urban hospital campus with 9,000 plus employees; new neighborhood retail such as Shinola, Hop Cat, Seldon Standard, Motor City Brewing Works, Motor City Wine, Traffic Jam and Snug, Coach Insignia and The Hudson Café are a few notable establishments. Traditional suburban employers such as Quicken Loans, Blue Cross Blue Shield and Campbell Ewald each relocated their offices to downtown Detroit, employing over 16,000 employees. Real estate investment totals several billion dollars. And, the addition of the Little Caesars Arena, spanning 50 blocks of businesses, parks, restaurants, bars and event destinations, is sure to attract Millennials, the young at heart, families, new residents.
With the share magnitude of business activity in the Central Business District, it is paramount that the issues of high unemployment, low high school graduation rate, and the lack of affordable housing plaguing the inner city neighborhoods are addressed with the same level of economic investment to prevent a City divided between the "haves" and the "have not." A City cannot be prosperous, if all residents do not benefit from the economic Renaissance, the City of Detroit is experiencing.
About Post Author