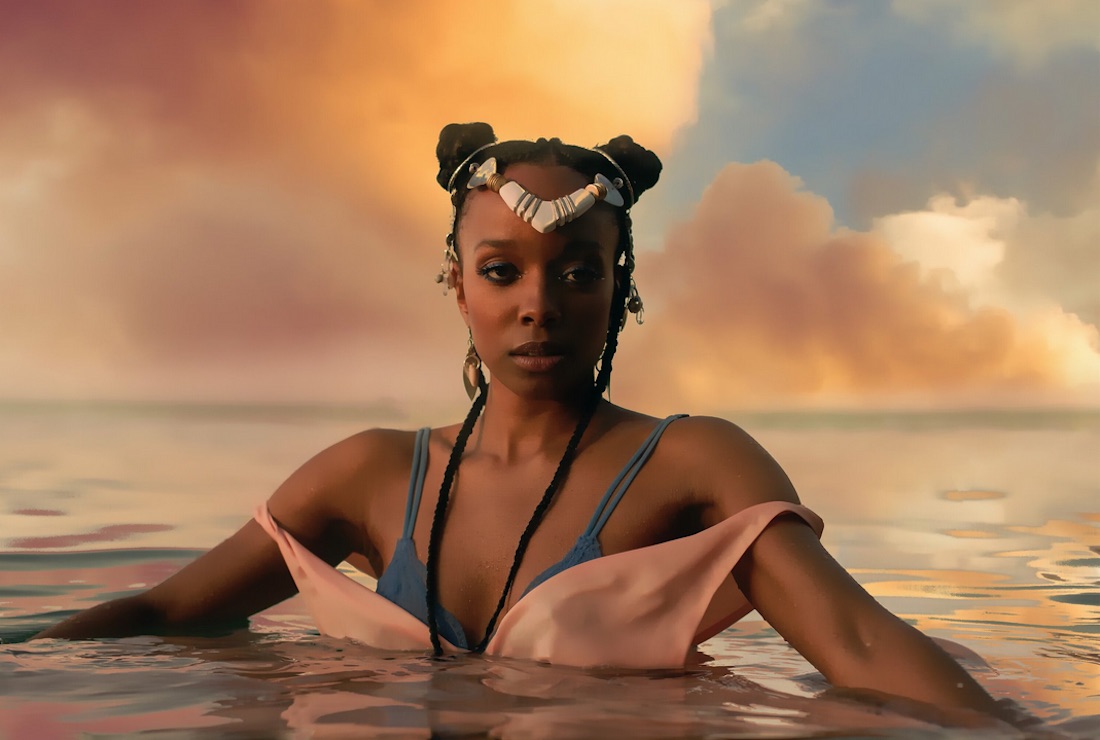 By LiLi Sheree
"We love your braids," someone shouted to Jamila Woods on stage while she patiently awaited her bandmates to warm up their instruments. Her back turned to the audience, but after hearing the compliment, she gleefully flipped a few braids behind her shoulders as she turned and flashed her soulful smile to thank her fan. The audience embraced her 'homegirl' familiarity with laughter as they anticipated her walk towards the microphone.
The Chicago native made mention of how much she likes Michigan as a fellow Midwesterner. Donning a white tank, navy blue overalls and white sneakers (all accessories to her long and silky box braids), we could tell that her laid-back demeanor was ready to leave everything on the stage and that she did.
[ione_embed src=https://www.youtube.com/embed/t3MhH2WekcY service=youtube width=640 height=360 type=iframe]
What astounded me more than anything was how true to tone her voice is. She may seem meek in spirit, but her vocals pack a mighty punch. With the intimacy of The Pike Room, if the microphone were to malfunction Jamila would have still been heard. Her band was almost immaculate- they brought to life her studio tracks from her debut SoundCloud release HEAVN- soon-to-be re-released commercially.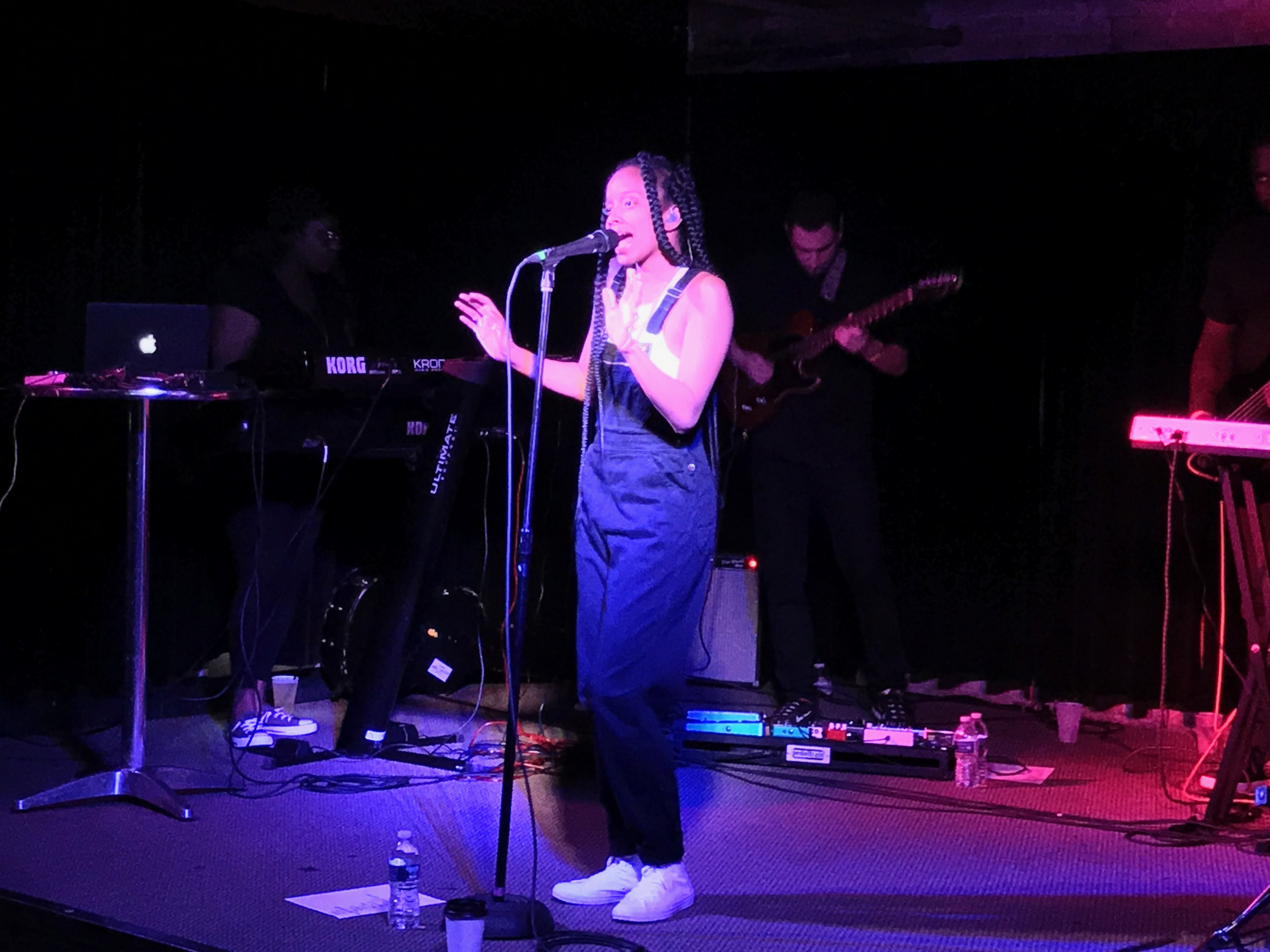 My 'stank face' could not rest with every lick from the guitar and bass players. Jamila and ensemble churned out powerful mid-tempo anthems like "Breadcrumbs," and "Holy," a personal mantra song that I love to sing almost every morning because it encourages fierce self-love, gratitude, and appreciation for your personal #blackgirlmagic. "Way Up" is an ode to introverts universally, perfectly written for "inner beings" to listen to while shutting off from the world in the comfort of their safety.
"Just cuz I'm born here don't mean that I'm from here."
My favorite moment of the evening was her final song selection of "Blk Girl Soldier" as Jamila put her fist up, proclaiming with pride "see, she's telepathic. Call it black girl magic. Yeah, she scares the gov'ment. Déjà vu of Tubman. And she don't give up!" The room was on their feet with fists in the air singing along to Ms. Woods graceful yet puissant equivalent to James Brown's "Say it Loud."
If Heather Hadley and Corrine Bailey Rae had a baby, it would be the powerhouse vocal-packing, unapologetically proud and brown Jamila Woods. Her music embodies soul with alternative rock and R&B influences and a touch of femme negro spiritual je ne sais quoi.