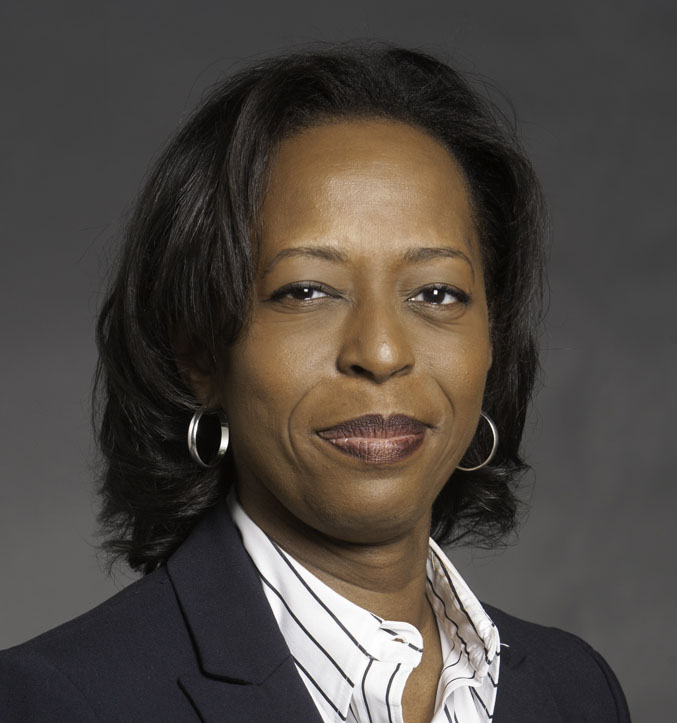 It's not hyperbole to call the City of Detroit, the nation's undisputed comeback champion.  After all, the city, just a few years ago, held the distinction of being the largest municipality in America to ever file for bankruptcy. Today, Detroit has powered its way from the doldrums of bankruptcy, and is experiencing tremendous growth in just about every aspect of city life.
Yet, in order for Detroit to reach a robust level of revitalization, there must be a robust level of in-demand jobs secured by Detroiters, which also means, there's a need for Detroiters to take advantage of in-demand job training opportunities.  Most employment analysts familiar with the city, agree there are lots of jobs in Detroit to fill.  However, they also agree there are not enough Detroiters trained for many of the in-demand jobs available in the Motor City.
"When we look at the market here, there's a misnomer that there aren't any jobs.  That's not necessarily the case," Jose Reyes said last year, while interim president and CEO of Detroit Employment Solutions Corporation (DESC), a City of Detroit workforce agency that provides demand-driven services to employers and job seekers.  "When we start looking at what jobs are here, we see jobs in IT, healthcare, construction and advanced manufacturing.  However, they generally require a higher skillset for entry."
In January, 2017, Nicole Sherard-Freeman, a native Detroiter, took over as DESC's new president and chief executive officer.  Her mission for the Detroit-based organization is to continue helping more Detroiters acquire in-demand training and jobs.
"There couldn't be a better time to join DESC," said Sherard-Freeman earlier this year.  "Over the past year, the organization has started to build stronger, more comprehensive partnerships to help connect Detroiters to jobs.  We need to accelerate and improve these collaborations."
Founded in 2012, the non-profit organization is a Michigan Works! Agency.  DESC provides adults and youth programs that prepares and places them in growing job markets.  The organization also works with area businesses to develop the talent needed by respective companies.  DESC reports to the Detroit Workforce Development Board, created by Detroit Mayor Mike Duggan.
Duggan, in conjunction with DESC, has also been proactive in linking Detroiters with in-demand jobs.  Earlier this year, during his State of the City Address, Duggan launched Detroit at Work, an initiative designed to build Detroit's talent pool, create opportunities for Detroiters, and provide employers access to a pipeline with in-demand talent.
With healthcare being an in-demand field, the mayor has formed a partnership with Detroit Medical Center, Henry Ford Health System and St. John Providence to facilitate job training and placement for 240 Detroiters.  The training, which is provided by Focus: HOPE and the Oakland University School of Nursing, develops patient care associates and patient sitters.
Other Duggan and DESC collaborations to address in-demand jobs and careers include TechHire, a program designed to train and place Detroiters into the thousands of IT jobs available throughout metro Detroit.  Such jobs include software developers, database administrators, and system analysts, among others.
In an effort to provide Detroiters with the huge number of construction jobs in the Motor City, the City of Detroit, through DESC, facilitates a construction and skilled trades apprenticeship training program.
"Detroit is experiencing a real construction boom that brings with it a lot of well-paying jobs," said Duggan.  "The goal of this program is to help make sure city residents have the skills they need to fill these jobs so we can have a turnaround that includes Detroiters rebuilding Detroit."
Another city leader, who has made great strides in helping Detroiters prepare and secure skilled trades jobs and careers, is Detroit City Council President Brenda Jones.  The council president chairs Detroit's Skilled Trades Task Force.
"The objectives are to align tradespeople with developers and projects, promote apprenticeship opportunities for youth, grow ranks for women to participate in the trades, and address work-related issues that tradespeople encounter," Jones said in a written statement in 2016."
The Task Force, which helps remove skilled trades barriers that have been in place for decades, meets the fourth Tuesday of each month at various locations around the city.  The meeting's agenda includes presentations from invited developers, reviews of projects, descriptions of apprenticeship opportunities, and a question and answer session.  Jones' ultimate goal is to strengthen Detroiters' chances for employment in skilled trades.
"With double digit unemployment in our city, we must use all means to get our people working," said Jones, a former union president.  "The Skilled Trades Task Force is a solid step in the right direction to accomplish that."
Detroit Public Schools Community District (DPSCD) also has career & technical education programs to prepare many of its high school students for in-demand jobs.  Additionally, DPSCD students can enroll in selected skilled training programs offered at its Career Tech Centers (CTCs). Such training opportunities are in welding, hospitality & culinary arts, computer graphics & printing, automotive services, among others.  In addition to the CTCs, there are career pathway schools, such as Benjamin Carson High School for Science and Medicine, which prepares students for careers in the science and medical field.
Another program in the city that prepares young people for future in-demand jobs is Detroit Area Pre-College Engineering Program (DAPCEP), which is a nonprofit entity that presents historically underrepresented youth with innovative educational programs in STEM (science, technology, engineering, mathematics and medicine).  Areas of concentration are nanotechnology, renewable energy, robotics, computer programming, chemical engineering, video game design, entrepreneurism, and more.
Detroit residents can also seek in-demand training at local and regional community colleges.   To learn more about such training opportunities, Detroiters should contact Detroit-based Workforce Intelligence Network of Southeast Michigan (WIN).
Launched in 2011, the organization forms valuable partnerships with many community colleges and Michigan Work! Agencies in metro Detroit.  WIN provides up-to-date and actionable labor market intelligence that helps partnering organizations develop workforce training and other resources needed for employers to identify employees.
As Detroit continues to grow exponentially, so will the need for Detroiters to fill in-demand jobs.  Therefore, it's paramount that organizations such as WIN, DESC, and many others continue to offer services that lead to in-demand training and job opportunities.
"We believe in the revitalization of Detroit," said DESC's leadership team, led by Sherard-Freeman.  "By assisting employers with finding talent and jobseekers with finding jobs, we are working to close the unemployment rate and ultimately restore Detroit as a center of growth for businesses and jobseekers."
For Detroiters searching for information about in-demand training at area community colleges, with linkage to jobs and credentialing, call Workforce Intelligence Network of Southeast Michigan (WIN) at 313.744.2946.  For information about services provided by Detroit Employment Solutions Corporation, call one of its One-Stop Service Centers at 313.962.WORK.  To learn more about Detroit's Skilled Trades Task Force, chaired by City Council President Brenda Jones, call 313.224.1245 or 313.628.2993.  For more information about DPSCD's workplace pipeline programs for students, call 313.240.4377. To learn more about opportunities through DAPCEP, phone 313.831.3050.