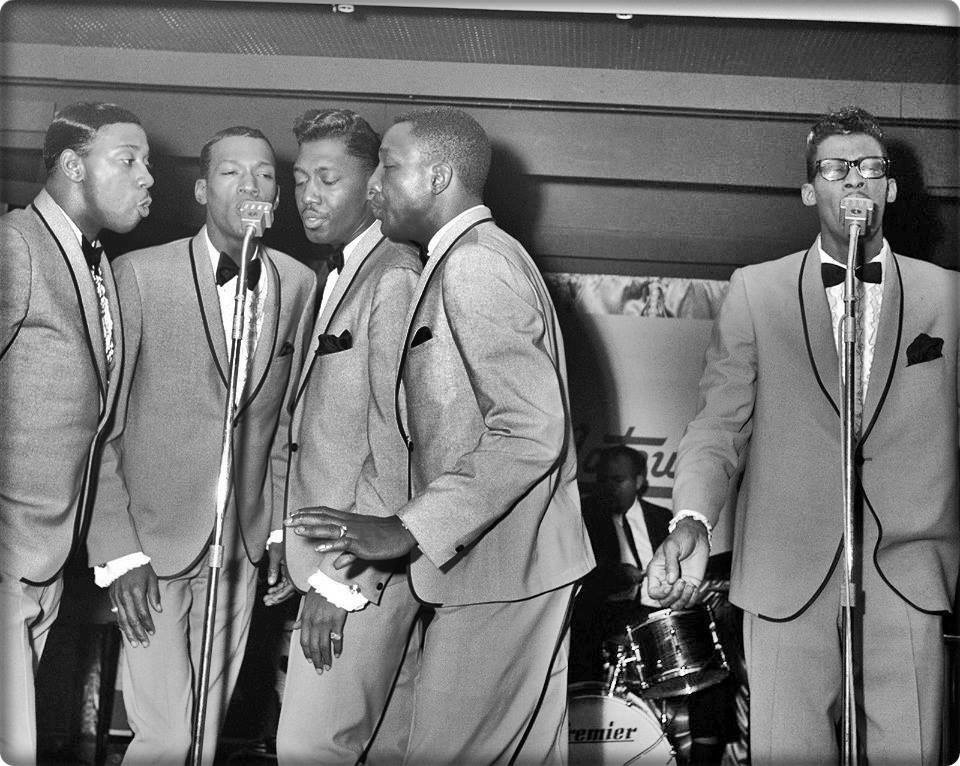 The 5th Annual Rhythm & Blues Hall of Fame Induction Ceremony & Concert will be held in Detroit on 
Sunday
,
June, 11, 2017
. This year, the legendary Temptations will be honored by the Rhythm & Blues Hall of Fame by awarding them the R&B Male Group of the 20th Century Award. Though the Temptations were inducted into the Rhythm & Blues Hall of Fame in 2013, this award is designed to honor the group's members who contributed to The Temptation's initial success, with special mentions going to 
David Ruffin, Paul Williams, Otis Williams, Eddie Kendricks, Melvin Franklin, Dennis Edwards and Elbridge "Al" Bryant
.
"The Temptations still stand today, not in spite of those who left us, but because of them".
Thanks to their finely crafted choreography and smooth, soulful harmonies, The Temptations became synonymous with the premiere male vocal groups of the 1960s Motown juggernaut.
After years of toiling away without any significant traction, their fortunes changed tremendously with the addition of David Ruffin. In 1964 after entering the studio with writer/producer Smokey Robinson, they recorded the hit single "The Way You Do the Things You Do". Once again with Robinson leading the charge, they returned to the studio in 1965  and emerged with their signature song, "My Girl", a number one pop and R&B hit; other Top 20 hits that year included "It's Growing", "Since I Lost My Baby", "Don't Look Back" and "My Baby".  During the course of their long storied career, The Temptations had 37 Top Ten hits. And the rest, as they say, is musical history.
The Dramatics featuring Willie Ford will be doing a musical tribute to The Temptations. The family members of The Temptations will all be in attendance.
WHEN: Sunday, June 11, 2017
WHERE: The Music Hall
350 Madison St.
Detroit, MI 48226
Induction Ceremony –

6:00 pm

   
 Rhythm & Blues Hall of Fame 2017 Class
Mary Wilson to the hosted for the eveing
Joe Jackson, father of Michael Jackson, to be honored 
Marshall Thompson of The Chi-Lites to be honored
Rev. Al Sharpton to be honored
Freda Payne to be inducted
Mary Wells Motown to be inducted 
Mitch Ryder to be inducted
Dennis Coffey Motown to be inducted
The Marvelettes Motown to be inducted
The Manhattans to be inducted  
Gladys Knights & The Pips Motown to be inducted 
The Valadiers Motown to be inducted (1st non-African American act to be signed by Motown)
Sylvia Moy Motown to be inducted 
James Brown to be inducted  
The Impressions to be inducted