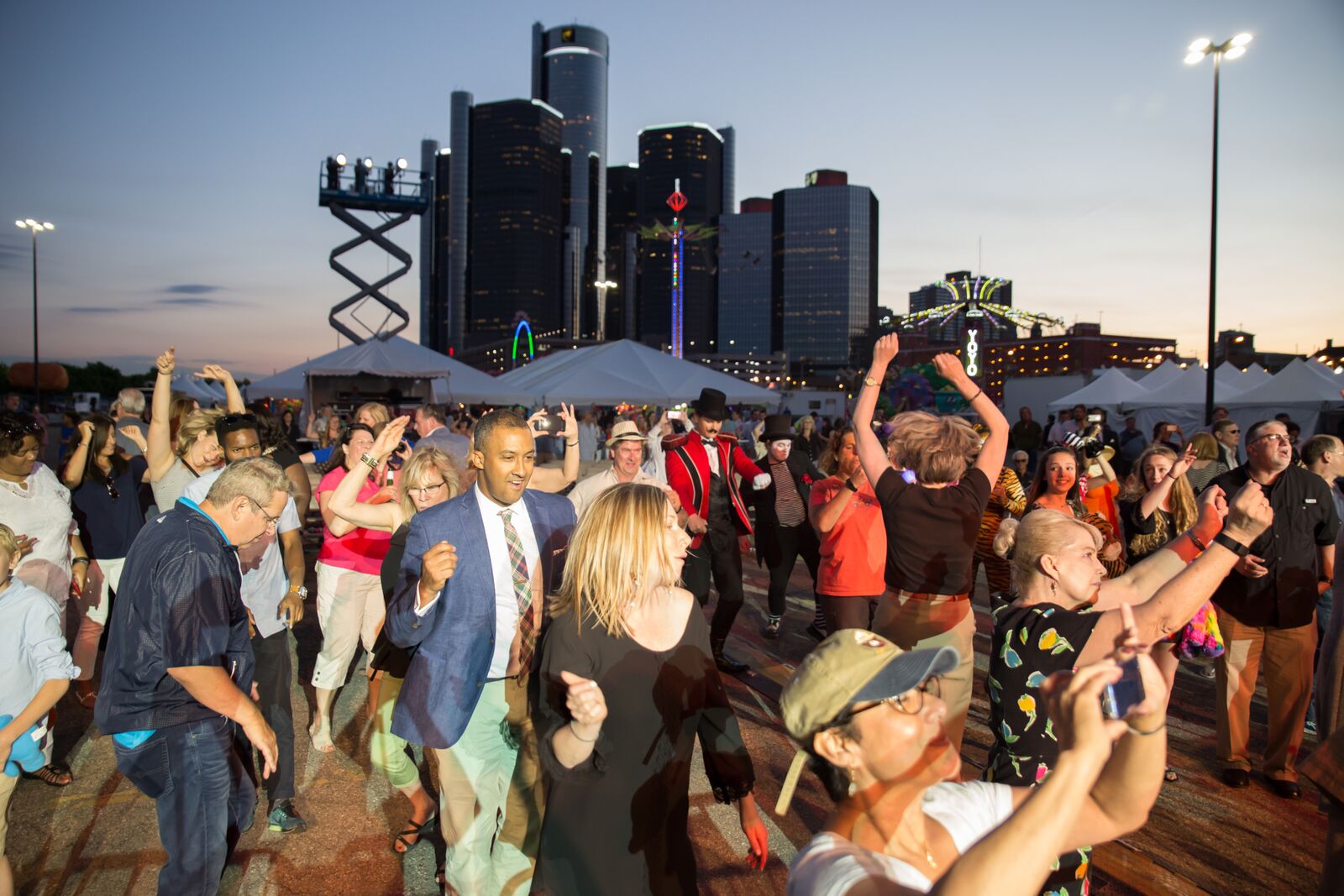 The Detroit RiverFront Conservancy announces the return of Shimmer on the River, the Conservancy's largest annual fundraiser, on Thursday, June 22 from 6-10 p.m. During the gala event, the Detroit Riverfront will transform into a family fun fair and carnival featuring a private concert by The Temptations Review.
Presented by Strategic Staffing Solutions, hundreds of guests, including business and community leaders, families and young professionals, will be treated to an unforgettable evening of music, performance art, gourmet bites, traditional festival food and free carnival games and rides with GM River Days serving as a backdrop.
"Shimmer on the River is a celebration of the Detroit Riverfront," said Mark Wallace, president & CEO of the Detroit RiverFront Conservancy. "The proceeds from the event help to ensure that the Detroit Riverfront remains a clean, safe, and beautiful gathering place for everyone."

This year's Shimmer will be hosted by Co-Chairs Matt Simoncini, president, chief executive officer and director, Lear Corporation and Jason Tinsley, executive director, J.P. Morgan Private Bank along with the Shimmer Host Committee.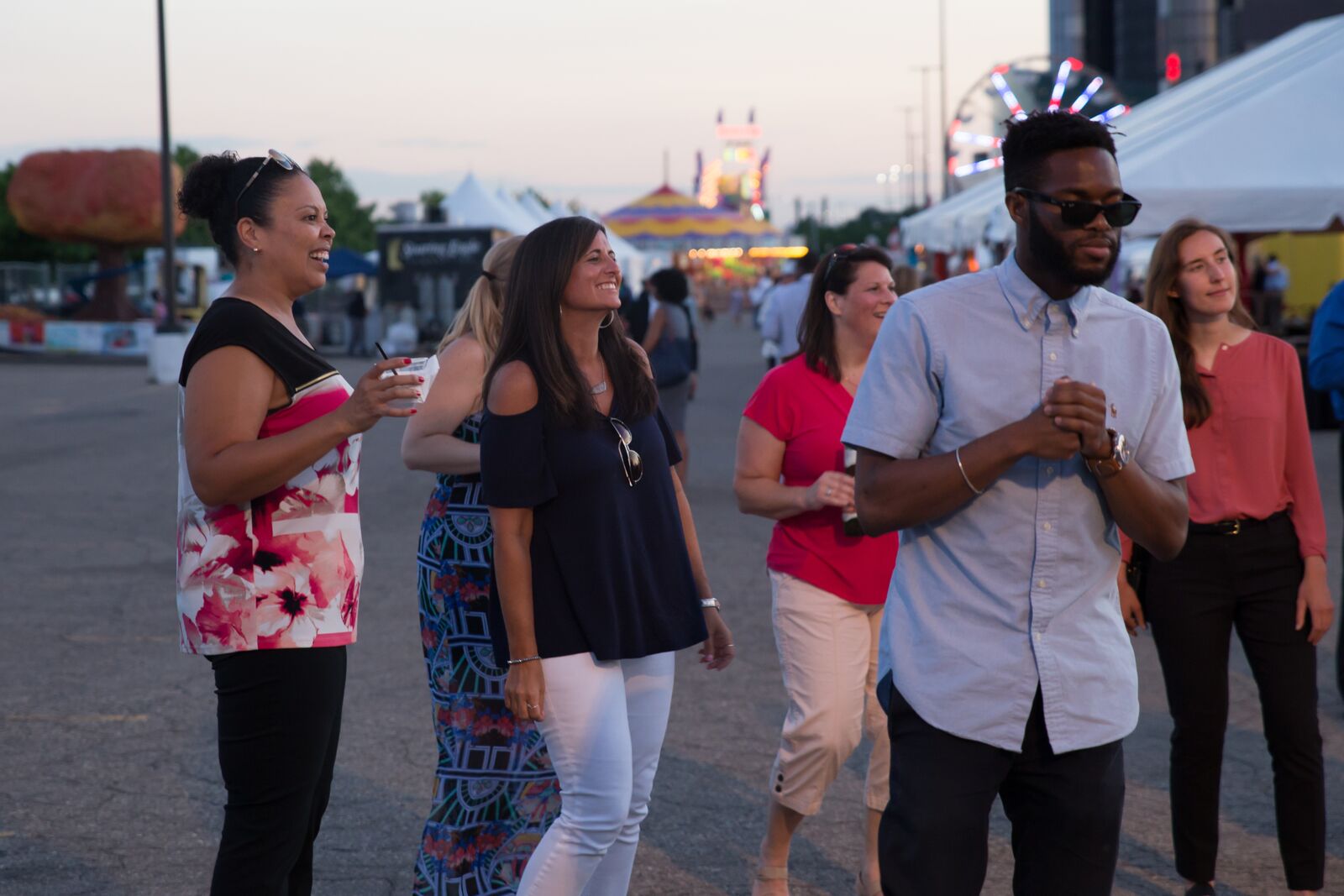 "I am proud to support a wonderful organization that is making our riverfront more accessible for our community," said Matt Simoncini, president, chief executive officer and director, Lear Corporation and Co-Chair of Shimmer. "This event celebrates not only how far the Detroit Riverfront has evolved over the last 10 years, but also what's to come."

"I'm excited to be a part of Shimmer benefiting the Detroit RiverFront Conservancy," said Jason Tinsley, executive director, J.P. Morgan Private Bank and Co-Chair of Shimmer. "It's great to see millions of Detroiters and visitors come together to enjoy the riverfront each year."

A VIP cocktail reception will take place earlier in the evening with a champagne toast. During this year's celebration, the Conservancy will honor Thomas McNulty with the 2017 Shimmer Award for his many contributions to the riverfront revitalization efforts. During the early years of the Conservancy, McNulty was instrumental in providing financial structuring and business planning counsel for the organization. Prior to his work with the Conservancy, McNulty worked for 18 years at Henry Ford Health System where he retired as senior vice president and chief financial officer. McNulty has served on the boards of numerous non-profit and for-profit organizations throughout his career, including Leader Dog School for the Blind, Walsh College, Henry Ford Retirement Village and Sparky Anderson's CATCH Foundation. He was also instrumental in the financial development of Wayne State University's TechTown and the M1 Rail project.

Tickets are now available for this magical evening and include: VIP at $250 each, which allows admission to the cocktail reception at 5 p.m.; General Admission at $150 each, which allows admission at 6 p.m. Each ticket includes admission for up to two children age 12-and-under. All guests will receive access to the private concert, food and family fun. Tickets for Shimmer on the River may be purchased by calling 313.566.8248 or online at DetroitRiverfront.org/ShimmerontheRiver.
About Post Author