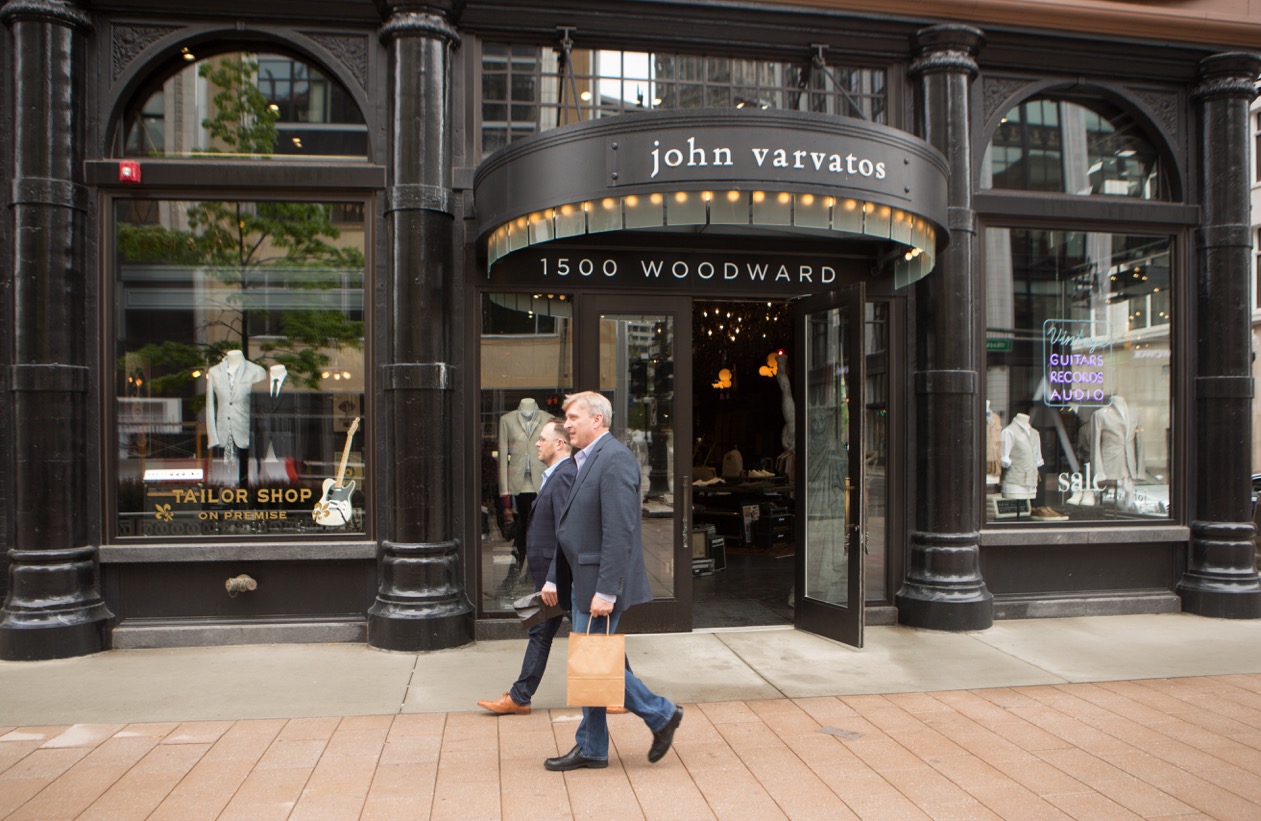 Hopefully, in the not-too-distant future, we here at the Michigan Chronicle will finally be able to write a headline story for our annual Mackinac edition proclaiming that Michigan is full speed ahead toward the creation of One Michigan focused on the betterment of all its citizens, and that Detroit can now honestly call itself the Comeback City without sweeping the neighborhoods, the schools, the unemployment rate, and the poverty rate under the rug.
And then hope no one notices that big lump.
Suffice to say that this glorious future hasn't quite arrived yet. Although good progress has been made toward revitalizing Detroit's core neighborhoods, and the importance of having well-lit streets once again cannot be overemphasized, the stubborn persistence of extreme poverty in this city – and its related effects – can also not be overemphasized. The depth of the problem is complex and widespread, but simply speaking it is this: with nearly 40 percent of the population living at or below the poverty level, nearly 50 percent of the population considered functionally illiterate, a broken school system, and a workplace economy unable to absorb, retrain and hire so many poorly qualified individuals, this city is ticking.
And let's agree that the QLine will not save us. It's not fast enough and doesn't travel far enough to outrun our problems.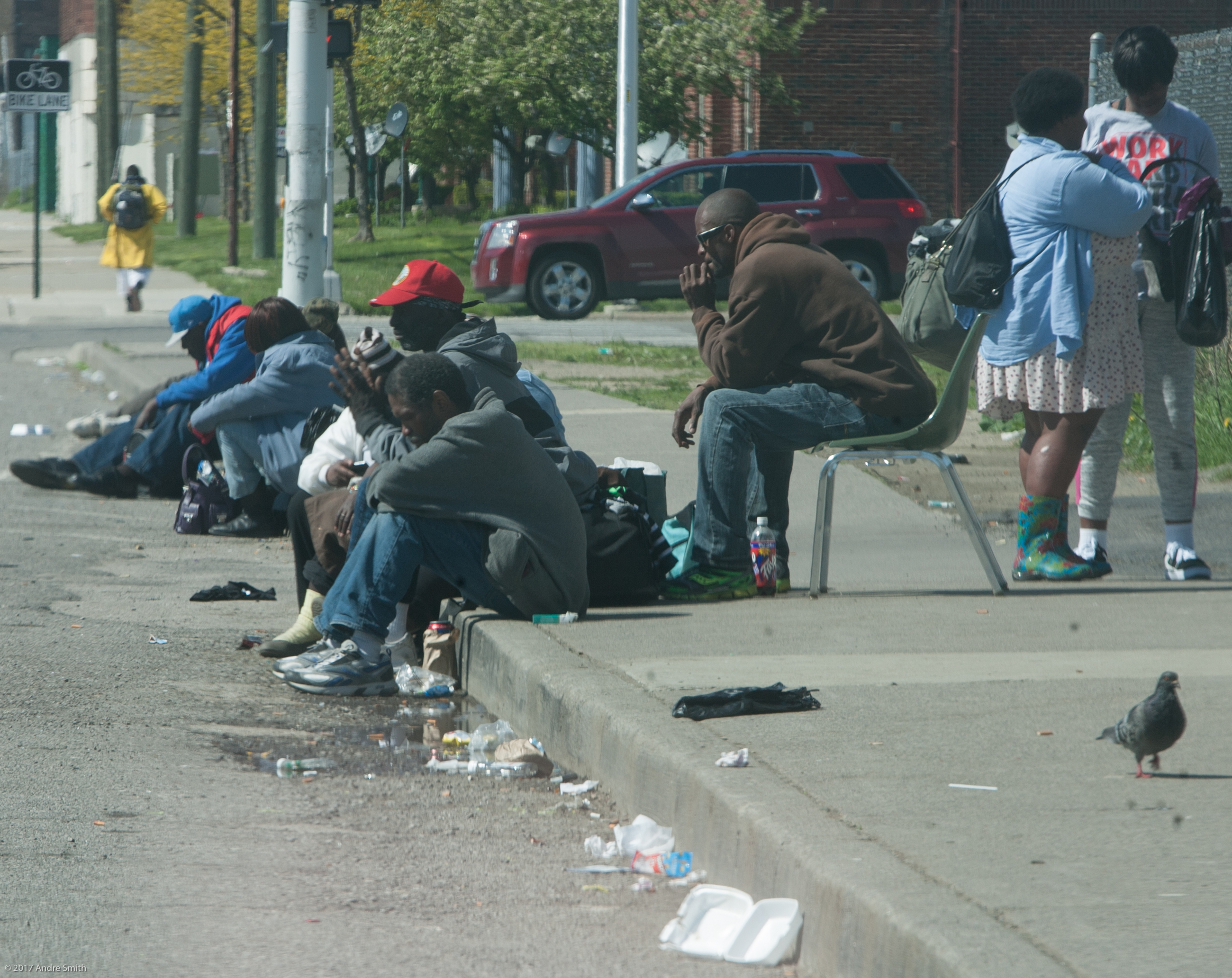 Detroit unemployment is roughly twice the statewide average at 10 percent, although it is down noticeably from 2010 when it was just under 30 percent. But despite the marked drop in unemployment, Detroit was ranked as the poorest big city in America in 2014, and again in 2015. I have not seen statistics indicating any recent change in that status.
Furthermore, recent reporting just in the past year from Crain's Detroit Business and the Detroit Free Press has revealed that for the first time in more than 50 years Detroit has more renters than homeowners in a city that used to take pride in having the largest number of African American homeowners in the nation. The reason why that number has declined so significantly has everything to do with the effects of poverty and a devastated local economy, including unemployment, tax foreclosures and mortgage foreclosures. Additionally, as reported in Crain's, the vast majority of home sales in Detroit are cash sales for an average sale price of $30,000. The few mortgage sales that take place, by comparison, are for an average price of roughly $150,000. And because the vast majority of homes in Detroit are still underwater, hardly anyone can sell their home for what it's worth, and even someone with sterling credit faces a daunting challenge convincing a bank to approve a home mortgage loan because of wacky appraisal values related to the inability to appraise most homes for what they are truly worth.
So yeah. Despite all the cheering and the hoopla, Detroit is still #1 at being poor, black, and unemployed.
In last year's Mackinac Edition lead editorial, I said the following:
"As much as some of us might like to insist that the biggest stories to come out of Michigan this year is the Detroit turnaround and the steadily improving state economy, the Flint water crisis and the crisis that is Detroit Public Schools have kicked that narrative squarely where it hurts, and in plain view of a watchful nation.
 To be sure, this is not a new development. About urban areas being neglected, that is.  Indeed, the central issue focused on in recent years by a number of front page Michigan Chronicle Mackinac edition editorials was the need for more inclusion, and the need for an urban policy. In 2012, our headline was "Restoring Hope: Mackinac Policy Conference aims to put Michigan's urban cities front and center." In 2014, noticeably less optimistic, we asked the question, "Why Detroit vs. Them?" And last year we suggested that Michigan should "Divide the Economic Pie."
 Last year's headline was A Tale of Two Michigans. Which brings us to this year's headline, because as much as we might like to talk about something else, something much more positive and uplifting, it's hard to do that as Detroiters with eyes wide open to what's going on around us. And until the positive outweighs the negative, there really isn't much choice – at least from a moral standpoint – except to keep beating this drum until Detroit is working as well for the Detroiters at Mack and Bewick as it is for those near Woodward and Grand Circus Park.
Are we on the right track? For the most part, yes. But being on the right track and arriving at the destination intact are two different things.