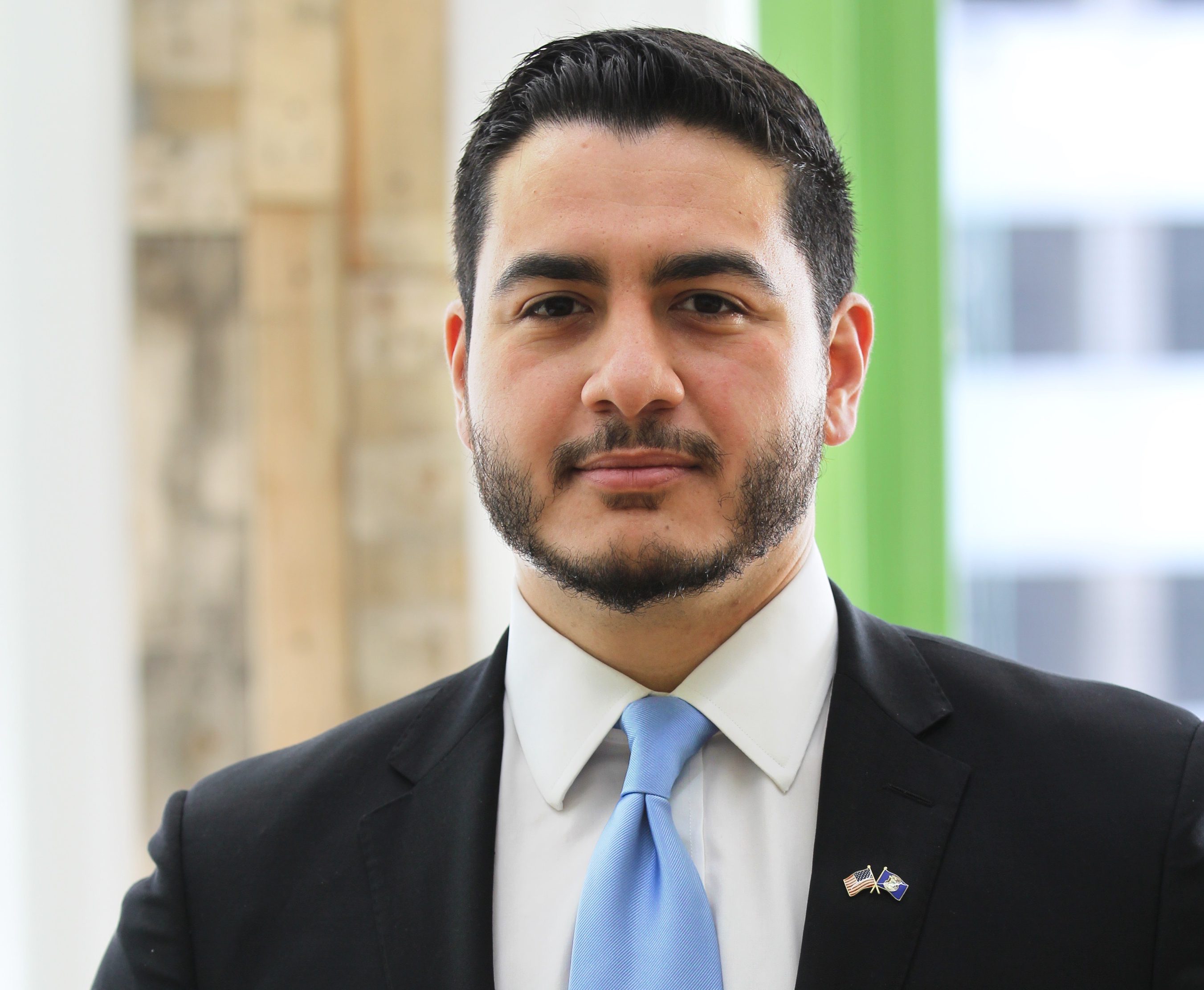 When you think about who might serve as the next governor of Michigan – for those rare ordinary people who are actually thinking that far ahead – it's unlikely that the name of Abdul El-Sayed would sound like the name of someone most would associate with the most likely candidate to govern this state. Then again, that's the same thing they said about some mixed-race black guy named Barack Hussein Obama having any chance whatsoever at becoming the next President of the United States.
This is in no way to suggest that El-Sayed, a Muslim, is Michigan's version of President Obama. Yes he's young, yes he's dark-skinned, and yes he's a Democrat who has managed to accomplish quite a bit during his 32 years as the former head of the Detroit Health Department. But whether or not he's qualified to be the head of Michigan is another question entirely that is up to him to prove to the voters between now and November 2018.
Currently there are a relative handful of declared candidates, with a few more expected to announce soon, but the fact that this handful has felt it necessary to throw their hats in the ring this early is an indicator of the amount of effort it's going to take to make themselves well-known enough throughout the state – but not so well-known that voters get tired of them.
In a recent interview with The Michigan Chronicle, El-Sayed discussed why he believes he is the best person for the job.
 Why do you want to run?
I was rebuilding the health care department here in Detroit, and if you remember what happened when the city was facing emergency management, and bankruptcy, they wanted to cut costs and part of those costs was the 185-year-old Detroit Health department. Gone, right? Into a non-profit that failed miserably. And I was hired to rebuild that department, and my first week of work I was struggling to think about when you rebuild public health, where do you start? I met a little boy named Demarius, he was three years old.  He had this incredible confidence that you only have when you're three years old. He came up and gave me a huge hug. And I started to think about what are the challenges that a kid like him faces? The fact that he made it past his first birthday is something that's more common in Mexico than in Detroit. He's three times more likely to be hospitalized for asthma in Detroit than in the rest of the State of Michigan.  One in 10 kids his age are going to be exposed to lead.
If you're looking at the trajectory that kids in our city face, we're hobbling them from the very beginning, and to me, I said I wanted to be a part of addressing and removing the barriers that kids like him have to learn and earn like any child anywhere else.
And when we heard about Flint, we realized that it was possible here in the state that kids were being exposed to lead in our schools. So we had all 360 schools, daycares, Headstarts, tested. And the state, when they wanted to test schools, they used our protocol that we created for this project. We also just heard from the National Association of City/County Health Officials that they made this model practice for the US. If you want to test schools for lead, use the Detroit protocol.
We have failed across the board to build the kind of society that Michiganders deserve, and that has everything to do with an orientation of government as being this thing that's done to justify corporations rather than being a thing that's done around the well-being of real people and real places.

Trump won the state in 2016. Is that a help or hindrance to you as Governor?
 People are realizing now that the guy is a joker. He has made a farce out of the most dignified office in the land and has really failed to deliver on the things he said he was going to do. We think it has more to do with the failure of the Democrats of telling our story and speaking to everyone.
A lot of people are going to look at me and say, 'he looks a little bit different', but I think if they're willing to have a conversation with me they'll find that they're not going to find another candidate who's going to listen like I will. And I think they'll like the things I have to say. My sense is people will get past demographics, what we look like, how we pray. I think there's a common decency in people in Michigan that really is yearning for somebody who's willing to ask and answer the right questions.

With your experience, why go straight to Governor? Why not city council or mayor?
Because the place that I'm seeing the biggest failures is in that office. I don't believe in politics as a ladder. I believe in politics as a means of solving really important societal problems.
No one in the race has the kind of government executive experience that I have not one. They'll say I was in the legislature for God knows how long. And that's great. It's good experience to have. But it doesn't teach you how to lead an institution. I was responsible for 680,000 peoples' health. I know the experience of having to make split decisions that will affect a lot of peoples' lives and that's a unique experience that I bring to the table.
Now, I'm 32, and people will say 'he's really young to be governor'. But I also have the experience of also being the youngest health commissioner in the country and one of the youngest in history. I don't think is much more than a number. I think it's about the quality of work and the quality of ability. And I think I've demonstrated that pretty aptly.
Our economy, if we're going to build it sustainably, it's going to be about building the kind of opportunities that millennials want to invest in because these are the folks that are going to be the engine of society.

 
Where does Michigan need to go in terms of jobs creation? What sorts of jobs?
 We've been sold this bill of goods by both the governor and the president that says you can either have your environment or you can have jobs. And my sense is that you can have a set of jobs that are focused on the environment and eating China's lunch when it comes to renewable energies. That manufacturing can be right here in Michigan. Manufacturing is always going to be an important part of Michigan's economy, but let's be focused on the future of the economy not the past. Also, focusing on localized manufacturing opportunities. Like skilled manufacturing. We're one of the most diverse agricultural states in the entire country. There are opportunities for us to be building manufacturing on the back of that.
When we think about our cities, we really have to think about making them centers of entrepreneurism, because entrepreneurism creates jobs.

Talk about what Michigan needs to be doing for education
 I went to public schools through college. As a child of immigrants, I know what public education does for people. It has to be the engine of righting our society's inequality. Everybody deserves a high quality, equitable public education. It shouldn't be about where you live. First it means fundamentally re-investing in public education. There's a pound for pound, dollar for dollar transfer of money out of public education, and it's showing in the numbers.  That means K-12. That also means our public colleges and universities. And 27 community colleges. And it also means what universal pre-k can look like. Because we know that the outcomes depend a lot on what you do early on. It also means how we equitably allocate money for the investment in infrastructure. We have to find a way to get the money out of corporate greed and charter schools.
I believe in local control, because the people that know better are communities and teachers and parents, not corporations and institutions that have a profit motive that live 500 miles away.
Transportation
 The question is, how do we sustainably connect communities across SE Michigan, across the major cities including Grand Rapids and Traverse City and Petoskey. And how do we make it so that we have taken advantage of the wealth generation capacity of cities to push wealth across the state? Because the more we separate the suburbs from the cities, the worse our ability to be able to attract income and income generating capacity to our state.