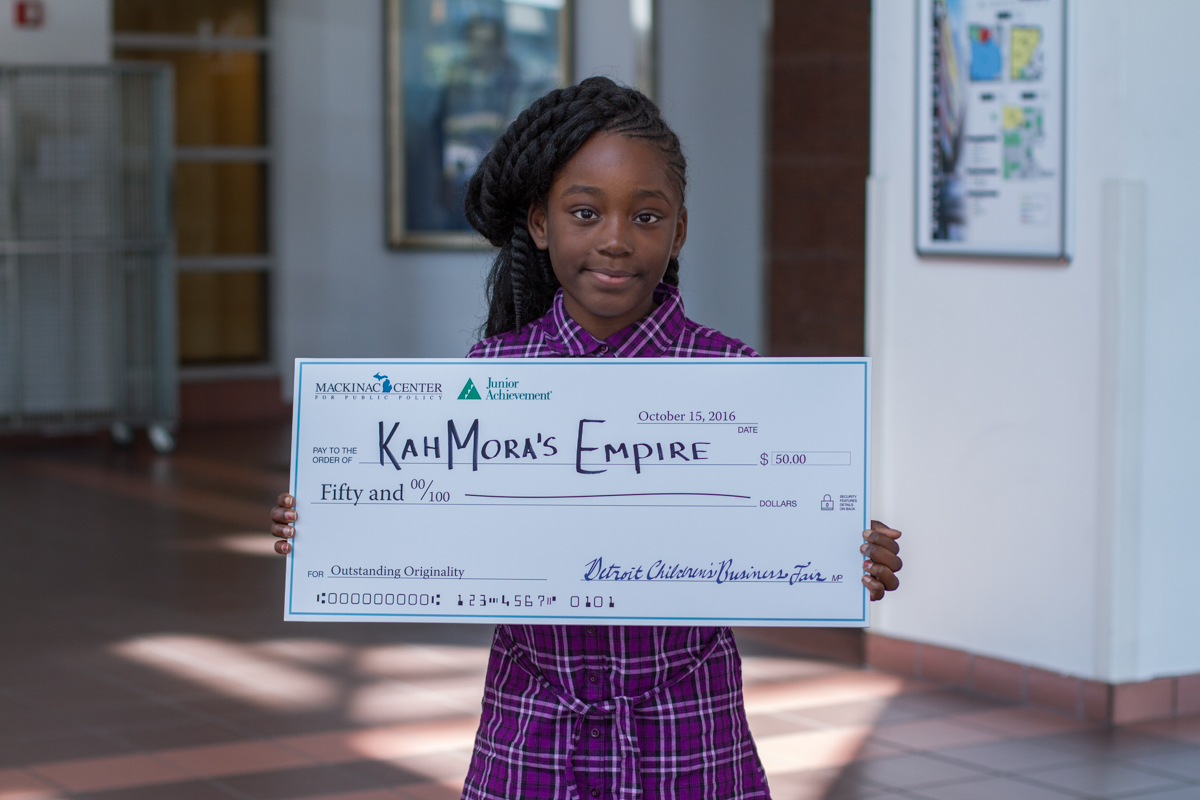 There are only a few weeks left for children to apply to try out their business ideas at the second Detroit Children's Business Fair.
Hosted by the Mackinac Center for Public Policy and Junior Achievement of Southeastern Michigan, the Detroit Children's Business Fair is a great place for kids to try their hand at entrepreneurship. At the fair, they will have a chance to sell their goods and services to the public for real money; win prizes for creativity, originality and business potential; and get advice from a panel of expert judges.
Last year's Detroit Children's Business Fair included a wide range of businesses, including homemade toys, a coffee shop, decorative potted plants and caramel corn.
Children's Business Fairs are held all over the country, and were originally founded by Acton Academy in Texas. They help teach kids about the value of hard work and give them a taste of what it's like to own a business in a fun, safe environment.
As the city works to encourage entrepreneurship in the neighborhoods, the Detroit Children's Business Fair will showcase the next generation of small-business owners in Detroit. In the past, Children's Business Fairs have launched careers as kids find a passion and chase it even after the fair is over.
That's what happened to Mikaila Ulmer, who started her business, Bee Sweet Lemonade (now Me & the Bees) at the Austin Children's Business Fair in Texas. After eight years, her lemonade is a national business. She was featured on Shark Tank and you can find her drinks at Whole Foods.
There are still places available in this year's fair for kids between the ages of 6 and 14. Up to three children may participate in each business, and the kids must do as much of the work as possible. The deadline to apply is May 1, 2017.
The fair will take place in the Streets of Old Detroit at the Detroit Historical Museum in Midtown on May 13 from 11:00 a.m. to 1:00 p.m. Learn more at detroitchildrensbusinessfair.org