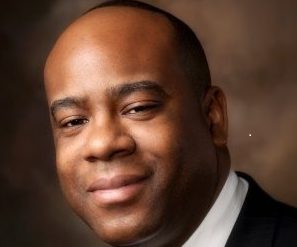 AT&T* has tapped Demetrus Hayes to lead retail business in Michigan. As assistant vice president for sales and distribution, Hayes will manage nearly 150 AT&T retail locations. His office is in Southfield.
"Demetrus brings an extensive background in sales and business. He has a great deal of leadership experience in a variety of channels" said Shelley Goodman, vice president and general manager, AT&T Greater Lakes. "Demetrus' skills and proven track record make him a natural choice to lead our sales team in Michigan."

Previously, Hayes led teams in sales, operations, business and customer service. Most recently, he worked as mobility director of sales in Central Pennsylvania. Hayes has been with AT&T for 20 years.
"I'm excited to get to know our customers in Michigan," Hayes said. "I look forward to continuing our efforts to deliver a leading customer experience and strengthen our relationships in the community."

Hayes is a graduate of the University of Phoenix. He is passionate about growth and development within his teams, and has led extracurricular development programs throughout his tenure with AT&T.