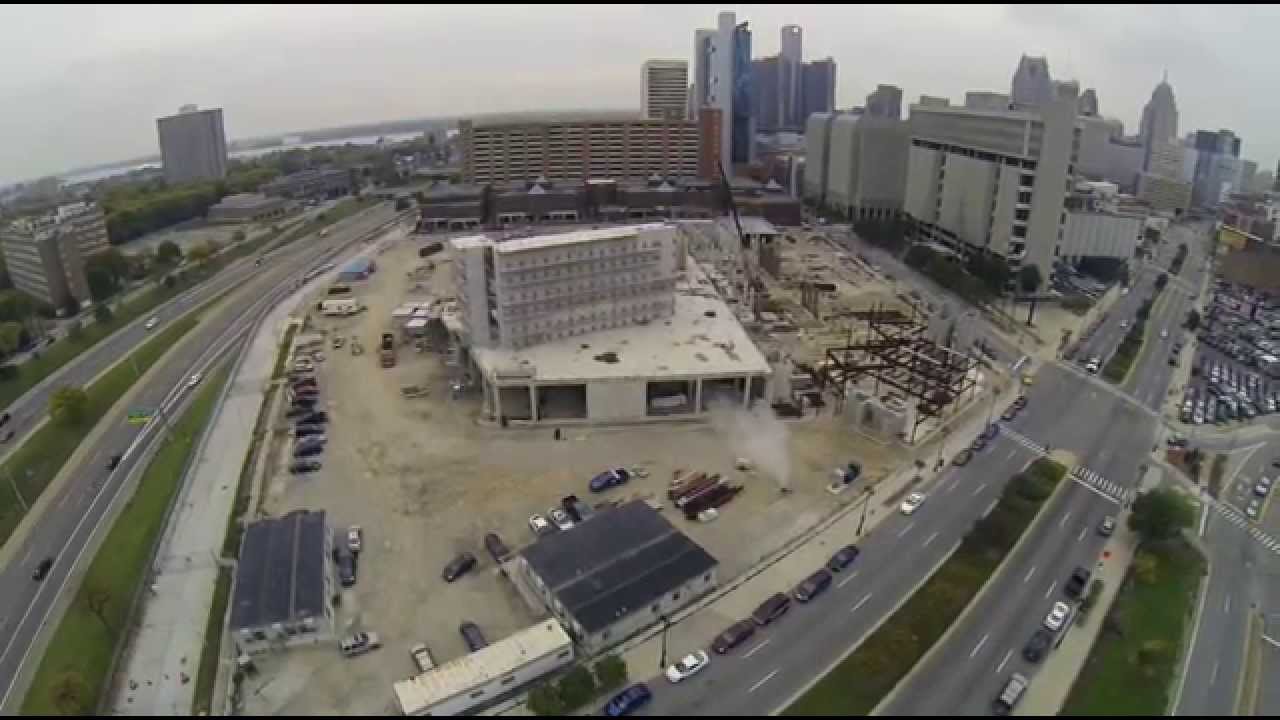 So on Tuesday there was once again more sound and fury trumpeting the inevitability of bringing a major league soccer team to downtown Detroit in 2020 which will inevitably without question ain't no doubt about it be located on the site of the currently stalled Wayne County jail construction project. The story in yesterday's Detroit Free Press said, in fact, that the bid submitted by Palace Sports & Entertainment Vice Chairman Arn Tellem to attract soccer to Detroit listed ONLY the jail site for the location of the proposed 23,000-seat stadium. Nowhere else will do.
I find this interesting, because Arn Tellem is not an elected Wayne County official. Neither are NBA owners Dan Gilbert and Dan Gores, both of whom have been pushing this thing relentlessly. Especially Gilbert. Currently it is Wayne County Executive Warren Evans with whom they have to negotiate a proposal that is agreeable to all parties. All parties meaning Evans included, not just amongst themselves. But just to make sure I wasn't missing anything, I called the Wayne County Executive's office to see if there had been any more recent updates to the negotiations that had not been reported yet or that I had simply missed. Because last I checked, there still was not a proposal on the table that was satisfactory to Evans. And if it's not satisfactory to Evans then, far as I know, it ain't happening.
The Wayne County Executive's office responded as follows with what Evans said last Friday:
"Finishing the jail at the Gratiot site is the quickest and most cost-effective solution to this long-standing challenge facing Wayne County. In light of the considerable public interest, and to provide absolute clarity, we are announcing that the RFP will be issued on February 10. We will provide it to the qualified bidder, Walsh Construction, on that date. Walsh can then move forward with completing a proposal to finish this important project. The County will not consider any alternative proposals after issuing the RFP."
After Matt Cullen's statement yesterday we have received a lot of media calls looking for updates. Below is our update statement.
"He's said publicly he'd make an offer, but we're not worrying about whether or not he'll make an offer. We're focused on Gratiot." – Jim Martinez Communications Director
So it seems pretty clear to me that not much has really changed, at least not yet. Gilbert does have until one week from Friday, February 10, to submit a proposal to be considered by Evans. But the question is, why in the hell would Tellem list the jail site as the only place where the soccer stadium can be located when that site is currently unavailable? Why are he and Dan Gilbert pushing so hard on this thing, and why are they acting like they are ignoring the existence of Warren Evans as if he no longer has a say in the matter? From The Detroit Free Press:
"Arn Tellem revealed to the Detroit Free Press tonight that the bid to bring an expansion Major League Soccer team to Detroit in 2020 included just one potential site for a stadium location — the stalled Wayne County Jail project at Gratiot and St. Antoine, near Greektown.
"Tellem, the Palace Sports & Entertainment vice chairman who spearheaded the expansion bid for NBA owners Dan Gilbert and Tom Gores, said the plan calls for a 23,000-seat stadium with room to grow.
"Right now the intent is to build on the jail site," Tellem said. "And that's what we've expressed to the MLS."
Really..?