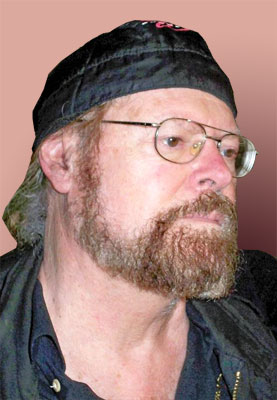 Lansing Republicans and sellout "Democrats" and their toadies have used draconian laws and complicit judges to neutralize our unions, contrive a massive municipal bankruptcy, commandeer Belle Isle and other city parks–plus Cobo Hall, Eastern Market, our public libraries, our public lighting system, the Health Department, and the Water Department, which has been shutting off thousands of residents' water.  For the past decade-and-a-half, they have also controlled DPS and mismanaged our once-fiscally-solvent and academically viable school district into bankruptcy and dissolution, with many of its its public assets (school buildings, radio station, TV studio, state-of-the-art Special Education center, airplane-piloting curriculum, music, art, and vocational programs, etc.) having been illegally shut down, sold off, or given away, school names and sites changed to kill Detroiters' sense of community, a unique-to-Detroit law permitting our district to employ uncertified teachers, and its once-competitive student test scores having now become America's worst.  Meanwhile, our local major media have been selectively silent.  Only a few un-bought talk-show hosts, the Metro Times, the little Detroit Native SUN, and recently this newspaper have told the full damnable truth.  In the face of all this, a few of us have continued for the past several years to interact with a small handful of like-minded fellow citizens attempting to save our schools from becoming entirely chartered, which is what Betsy DeVoss, President Trump's choice for Secretary of Education, wants to do nationwide, using Detroit as her model.
The QWK2LRN agency, WSU Prof. Tom Pedroni, and Curt Guyette of the ACLU have shared their research that charts the decline of DPS during the state's long and unwarranted takeover, which for all intents and purposes remains unjustly extant today. Detroit now has a "new" public school district with a new and power-limited school board (unlike the fully powered boards in Livonia, Gross Pointe, Birmingham, etc.), and our rightful and lawful old one has been totally and unlawfully disempowered. This state-engendered new Detroit Board of Education is the final and far-reaching effectuation of the1999 state takeover of DPS and its disenfranchising followup emergency management law that Michigan citizens voted in vain to repeal in 2012.   In1999, DPS had a surplus of $114 million and its students' scores were at the state midpoint and rising.  After all those years under state mismanagement, DPS is billions of dollars in debt.. For the children's sake, this new board is going to need to hire its own new and knowledgeable superintendent by no later than the end of April and focus now on getting the 65 Priority (state's lowest 5 percent or lower) schools up to speed to avoid having them all closed, sold, and chartered.  Community activists and indeed all Detroiters  must insist that the new Board embrace every one of the following goals if they sincerely wish to save public education in our city:
* Immediately direct the Interim Superintendent to implement the research-based and proven strategies developed at WSU and pilot-tested and verified in some formerly low-performing  DPS classrooms to raise grade-level reading proficiency beyond national norms in order to turn around all of our Priority (failing) schools within two years.  Curiously, the current occupant of that office makes no mention of this in her academic plan, whereas it should be her most urgent and crucial goal.
*Eradicate and terminate the looting of our schools by requiring that programs costing more than $500,000 be carried out on a pay-for-success or social investment bond basis similar to that under way in the state of Utah and elsewhere.
* Use their Board seats as bully pulpits in Lansing and with the major media to get DPSCD out from under state financial oversight and induce the state to pay for the sixteen-year fund deficit its unwarranted takeover created–and Interact closely with the DFT to ensure that its membership, along with the greater Detroit community, survives and prospers economically.
* Commit to total transparency at all Board meetings and agree to use technology so that all Board meetings appear live in real time on the Internet and local cable to be available for review by the public.
* Initiate a forensic audit so that previously stolen resources can be regained to further support the survival of Detroit's public education.
* Develop a Detroit Promise to assure all high school graduates a community college associate degree with a marketable skill.
* Sign a letter to Governor Snyder and Attorney General Schuette calling upon them to forbid the Michigan School Reform Office or any other state entity from closing any school in the Detroit Public Schools Community District before 2020.
National, state, and local forces have converged and focused resources on our community to privatize public education throughout our city.  The prize they seek is the $1 billion annual revenue (federal, state, and local) associated with the 130,000 K-12 public-school students residing in Detroit.  The stakes are so high that the same actors who for the past decade-and-a-half of the state takeover of DPS have conspired to destroy our school district could try to bribe or coerce the new Board to do their bidding, thus allowing the NewCo model to fail inevitably within the next two or three years and therefore leave an all-charter district that is unaccountable to the community and turns away special-needs students as the only alternative for Detroit's always cheated schoolchildren.  This diminution continues to be supported by some of the major media; e.g., early-on, the Detroit News and other media sources went on record as opposing my and recent DPS Board President LaMar Lemmons' "new" Board candidacies while deliberately misrepresenting our agenda. New federal rules empower the state to do anything it chooses to schools in the bottom five percent.  If the District loses these 65 schools in this category, the new Detroit Public Schools Community District cannot survive. Furthermore, the Feds empower the state to implement a "remedy" for students who don't achieve reading proficiency by the close of the third grade.  Currently, 88% of DPS third-graders do not read proficiently.  Thus, our new Board needs to make fixing the Priority schools its prime and most crucially immediate priority in order to prevent their having to hand over our schoolchildren to the rapacious charter-school officials and their unregulated schools, in accord with Mrs. DeVoss's and the Trump Administration's grand plan.   A Detroit-base educative agency–the now newly titled "Two Sigma"- has a surefire and near-miraculous plan to save our city's public schools from being chartered.  Let us pray that the DPSCD Board will implement this research-proven and field-tested plan pronto.  Any Board member who doesn't endorse this anti-chartering plan is either a Schuette and DeVoss dupe or is a conspiratorial party in their chartering scheme.