By Alisha Dixon
[youtube=https://www.youtube.com/watch?v=7b5tDYTZv1o&w=560&h=315]
On January 12, Microsoft hosted young women of color from the Detroit-area at its Southfield headquarters for the "Launch, Learn and Code: Girls EmPOWERED!" event to expose girls to careers in STEM.
"We are excited to work with women who are making great strides in the area of STEM education," said community development and event specialist for Microsoft Store Somerset Collection Shy Averett. "Not only is it important that students have access to quality educational software tools and resources, but they must also be exposed to professionals and leaders they can learn from."
Throughout the day, the young women participated in coding classes, tech-talks, group discussions and a panel discussion with women who work in diverse areas within STEM. Panelists included head of Innovation and Entrepreneurship for the City of Detroit Jill Ford, chemist and executive director of The Marburger STEM Center at Lawrence Technological University Dr. Sibrina Collins, General Motors software developer Tatiana Woods, engineer and founder of STEM Girl Social Network Miesha Williamson and captain of the Mercy Education Project's Midnight Storm Robotics Team Ashley Jones.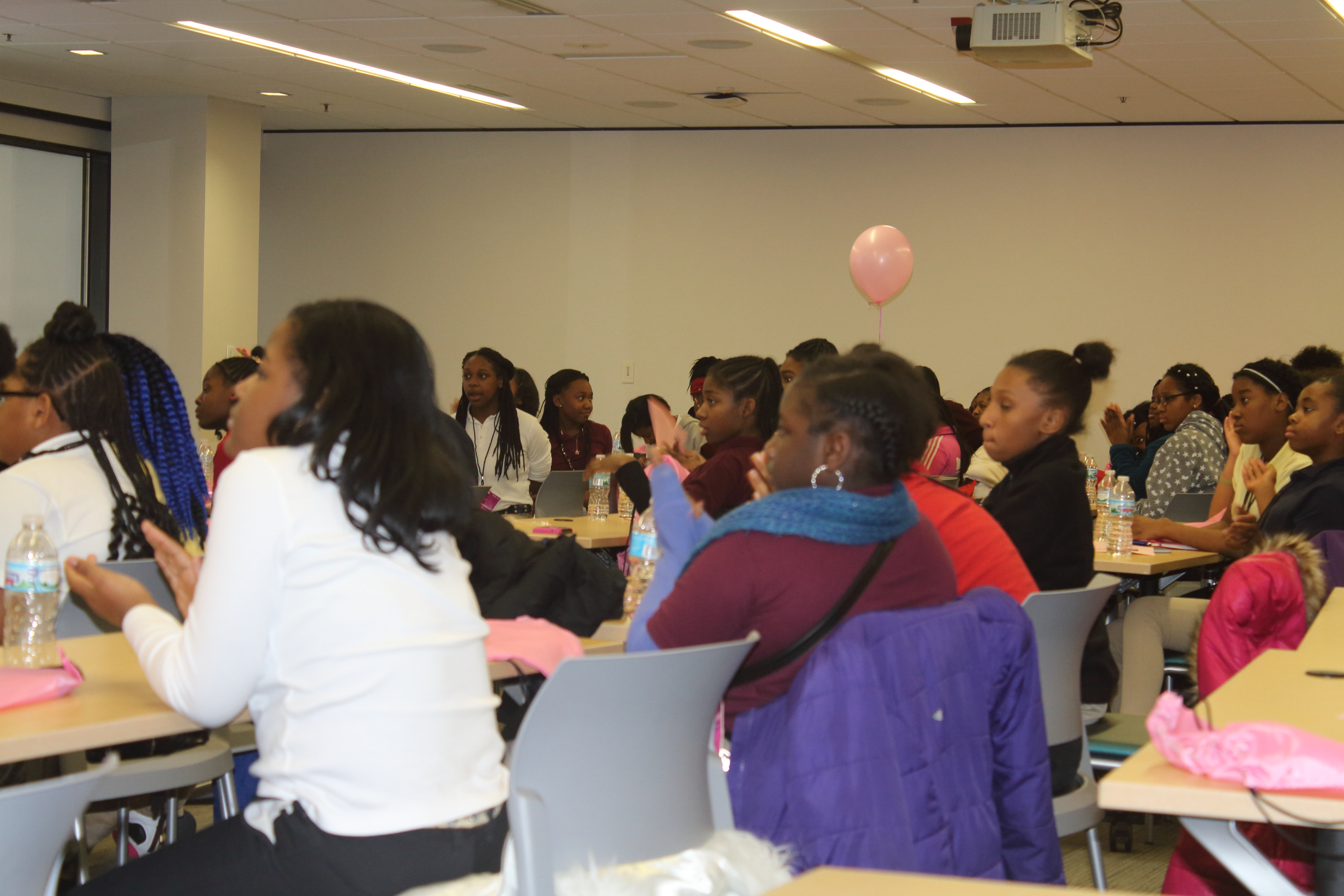 During the panel, hosted by WDIV Local 4 reporter Paula Tutman, the girls asked panel guests questions about their careers, education, work ethic and motivations. One of the common messages expressed during the panel was that hard work and resilience are essential in order to be successful.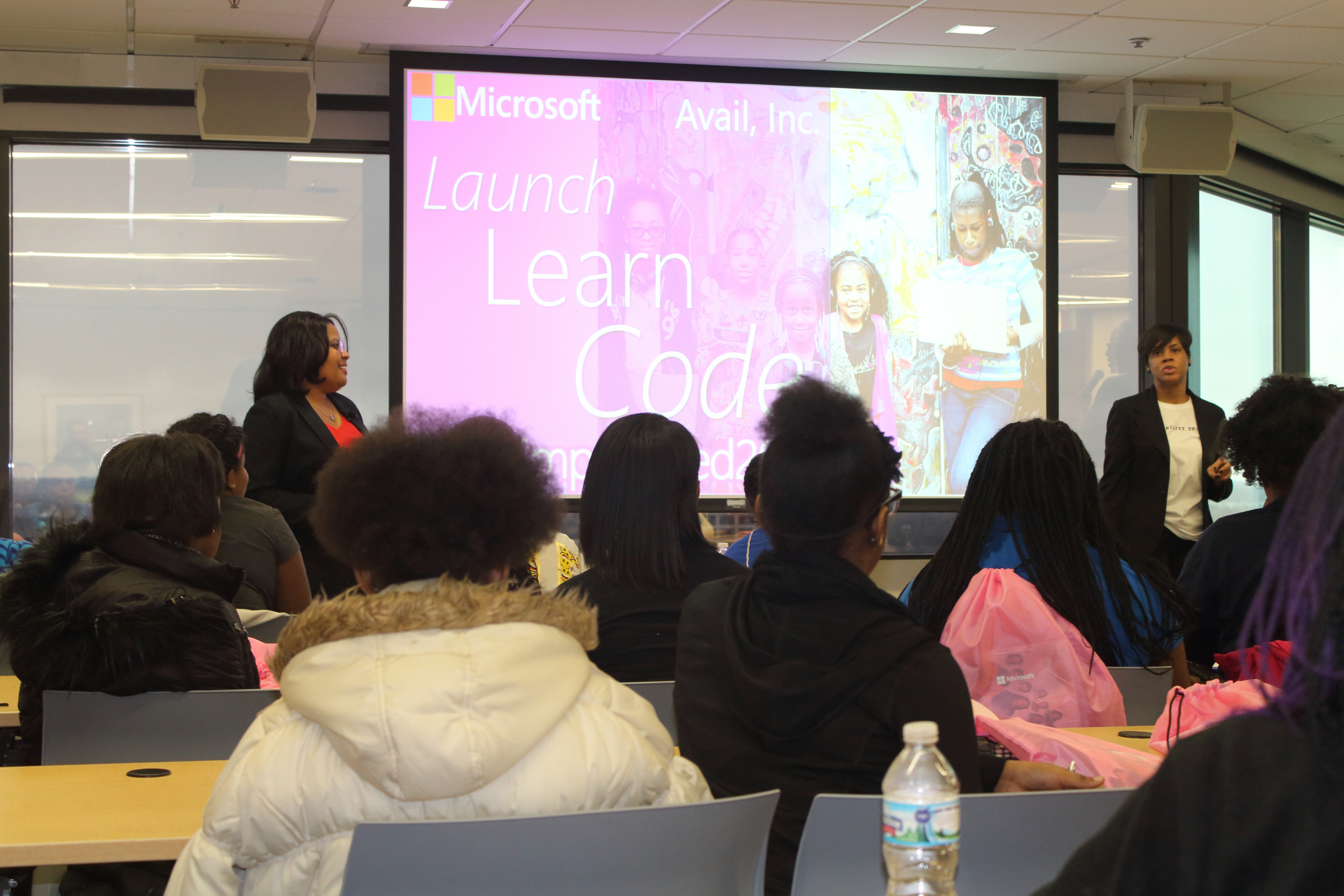 "Doing something hard makes you better," Williamson said. "I believe it is those very obstacles that have made me better and have set me apart from many of my peers, some of whom have doubted me because of my gender and race."
Doubt, Ford said, comes with the territory and she believes it should be used as motivation to be the best. "You should never doubt yourself. There are always other people who will do t
hat for free," she said.
After the panel discussion, the young women had the opportunity to work in small groups with panelists and other STEM professionals to discuss STEM careers.


The students ended their day by viewing Hidden Figures at the AMC Star Southfield as a way to reinforce the importance and necessity of black women in STEM.
Avail Services, in partnership with the Microsoft Store in the Somerset Collection sponsored this event.