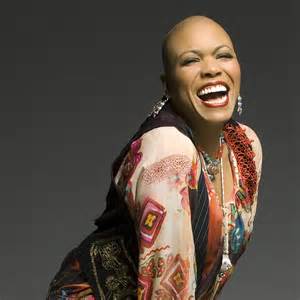 Dee Dee Bridgewater together with Geri Allen.
If you're into jazz, or just good music, then you know what this means. It means you need to be there.
This Friday, December 2, at 7:30 pm, two of Michigan's best jazz musicians will appear together at the Detroit Music Hall in a long-awaited live collaboration with the potential to be everything a true jazz lover might imagine. The two have played together before, but only as part of a larger band or in other contexts. But those joint appearances were enough to let each other know that they wanted to do something bigger and better, and under their own name.
"I do know this, Geri Allen is phenomenal," said Bridgewater. "And every time we've played together we've just loved it. And so I'm just very much looking forward to the opportunity to collaborate with Geri. This will be our first collaboration where it's really about she and I. Where we made a conscious effort to do a project together. The concerts we've done, we've been part of a larger band that was put together. So this is the first time that Geri and I, because we've been talking about doing stuff over the years. So this is that first opportunity. So hopefully there will be more."
That wish has been granted, probably more to our benefit than theirs.
This concert is the first in a line of upcoming shows to be presented by the Carr Center that seeks not only to provide live performance but also interactive educational experiences as well, said Carr President Oliver Ragsdale. Ragsdale refers to the events as 'multi-day residencies,' which he says live up to the Carr's credo to promote, develop, preserve and present.
"What we wanted to do was have a deeper [experience]. We didn't want to have just surface stuff. Performance can be surface. But what happens when we can preserve the culture? When we can promote the artist?"
Also, as part of a further effort to reach out to young Detroit artists, the Carr Center is offering a $99 seasonal 'multi-pass' that will grant access to all upcoming Carr Center shows for the rest of the season which extends through May 2017, including the Dee Dee Bridgewater/Geri Allen show. For each multi-pass purchased, a free multi-pass will be given to a Detroit music or arts student.
Tickets: Adults $45/$60; Students $25
As such, Bridgewater will be conducting a workshop at the Carr prior to the main event this evening on Wednesday at 6:30 which is free and open to the public.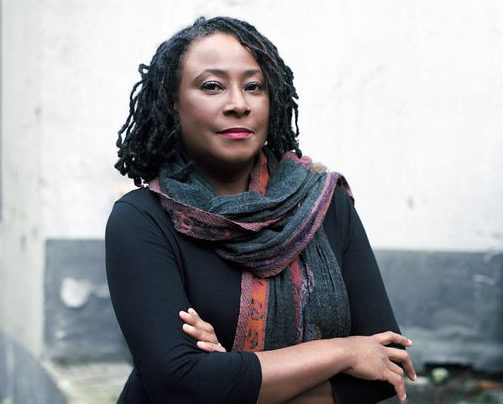 "Ever since we named Geri artistic director of the Carr Center, one of the first things she did was engage Dee Dee," said Ragsdale.
In an earlier interview with the Chronicle conducted last week, Bridgewater emphasized how much she was looking forward to working with Allen. When asked what fans could expect, Bridgewater said she had no idea because the show will be put together upon her arrival, which only adds to the anticipation.
The following are excerpts from that interview.
What is your next project?
"I'm doing a blues and soul music project" which is due to be completed in December and coming out in May. The recording will be made in Memphis, the city of her birth, although she was raised in Flint where her family moved once she turned 3.
 What made you want to delve into the blues?
"I listened to a radio station in Flint that I could get that was from a radio station out of Memphis that was called WDIA when I was a teenager. And I really loved the blues music, but I had promised my mother when I started to perform professionally that I would not ever do blues so I've never really sunk my teeth into a whole blues project. So now that she's older and I am my own boss, I feel it's time that I can do that. So there you go."
Why would you make such a promise?
"Because I'm a diligent daughter. Just like any child makes a promise to their parents when they're growing up. …She felt that it was negative like a lot of people of her generation. My mother's almost 90. She was just one of those folks who didn't want her daughter singing the blues I guess because of the lifestyle.
"I think those were hard times for black people, at least when my mother was younger.  She was born in 1927. By the time it was 1947-50, that was the height of racism. Height..? We've regressed. But it just had so many negative connotations to it. I think she was just trying to protect me from the kind of lifestyle that I was gonna chose for myself. I think that's what it was.
"For me it's just about doing projects from this point on that I enjoy that I'm gonna have fun doing. So it's nice to move away from jazz for a second."
What still gives you joy in performing?
"I think being able to express myself through music, through songs. Sharing the joy of the music with audiences. I love to perform.
"I'm in Oakland California right now, and I had a show last night. And afterwards I went to get a drink at a bowling alley near my hotel, and 12 people came up to me that had come to the show. And they just were going crazy. And eight of the people were young, in their early 20s. And they were just beside themselves.
"[They were saying] They'd never had that kind of experience before, and they loved it. And one of the guys said I made them cry. Another one told me I almost made him wet his pants 'cause he laughed so hard. And the girls were like, 'Oh my God, you're so sexy!' So it's beautiful for someone my age – I could be their grandparent! – to have that kind of effect on young people. And I had a couple of kids in the audience that were 10 and 9."
"It's a healing for me. Since November 8 I've been able to heal myself. You know, from doing shows. And knowing that the music is helping people in the faith heal. And calm down so that we can all become level-headed and deal with this new reality."
"I think we have to monitor and stay on top of what's going on in this new government. That's all we can do. Fight the fight."
What does jazz mean to you?
"Jazz has got such a broad spectrum of music that falls under the heading 'jazz', but the thing that's most important for me is that it is freedom of expression. It is a music that allows individuals to express themselves freely, liberally. It is a music that I find is very inspiring, that can be very uplifting. But most importantly it is freedom of expression, and I think that is why it is a music that has been embraced around the globe in the way that it has to the point that it's gone beyond its origins of being created by black people to being a music that is loved around the world by all kinds of people and ethnicities. And I think that is why is because it is a kind of freedom that you have when you express yourself through this music."
Other upcoming Carr shows include a visual arts/spoken word collaboration between Detroit's own Larry Gabriel and Michael Kelly Williams on March 10, 2017. Gabriel has written a poem to accompany each of the visual art pieces presented by Williams. The following month will be an April performance by tap dancer Brinae Ali, who hails from Bridgewater's hometown of Flint. Ali, one of the cast members of the Broadway show Shuffle Along, will be performing a piece that ties together tap, jazz and hip hop.