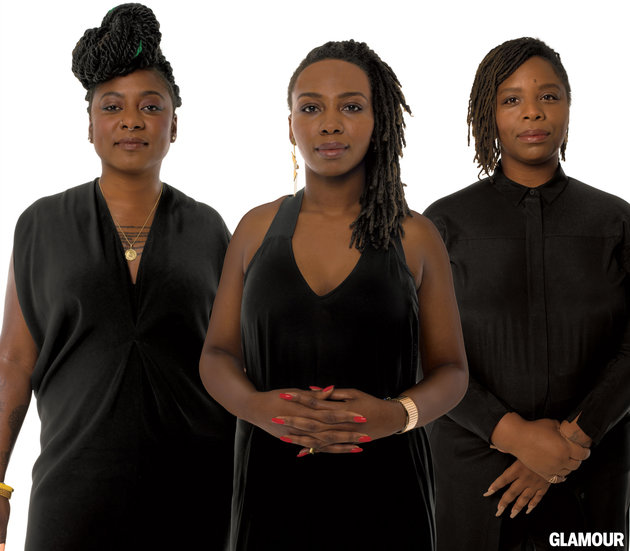 Some say beauty is in the eye of the beholder. I suppose the same thing could be said about glamour. Whatever it is can be defined best by whoever is doing the defining, because what's glamorous to me might not be glamorous in the least to you.
Which is why I was so glad to see that the three sisters responsible for founding/launching the #BlackLivesMatter movement were recently honored as "Glamour Women of the Year". A beautiful body can be here today, gone tomorrow. But the impact made by a beautiful and conscious mind is forever.
From the Huffington Post:
After George Zimmeran was found not guilty of the murder of Trayvon Martin in 2013, Garza shared a status on Facebook to express her feelings about the verdict, writing: "Black people. I love you. I love us. Our lives matter." After Patrisse Cullors shared Garza's post, adding the hashtag #BlackLivesMatter, Tometi reached out to them to create a digital platform to keep the conversation and the movement going.
Today, "Black Lives Matter" has become a rallying cry against police brutality and other realities of systemic racism in America. Beyond a hashtag, the movement has sparked demonstrations and other activist events all over the country.
"We gave tongue to something that we all knew was happening," Tometi toldGlamour of the three activists' work.
My heartfelt congratulations to Patrisse Cullors, Alicia Garza and Opal Tometi.