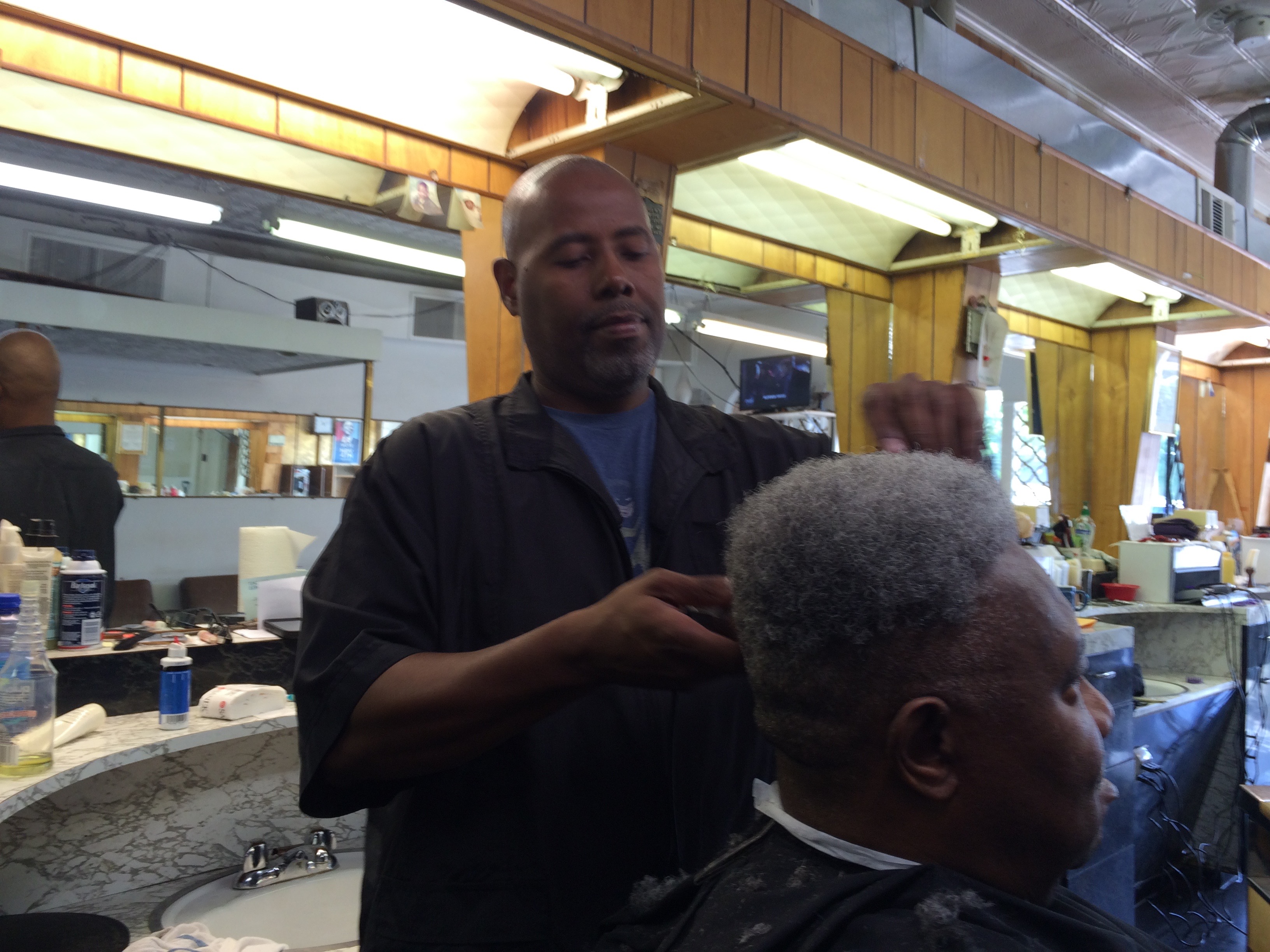 When most of the national media talks about Detroit's comeback, they normally focus on two areas, downtown or Midtown. Not that there's anything necessarily wrong with that, because for certain there has been a tremendous — and tremendously welcome — development boom in those areas.
But if you take the Lodge Freeway out of downtown, then take the Livernois exit and drive up to 7 Mile, you hit the historic Avenue of Fashion, which is experiencing a noticeable resurgence of its own. But long before Detroit became "hot" again, and even before the Avenue of Fashion began attracting renewed positive attention as a desirable area for small business development, longtime business owners in the area remained committed to the community as what they believe to be the best black business district in the entire city.
Not long ago, the Michigan Chronicle had the opportunity to chat with the owners of three of these businesses: Rhonda Morrison (House of Morrison Professional Shoe Care), David Dixon and son Kenneth (Dixon's Barber Shop), and Larry Swygert (L. Swygert). Two of these businesses, Dixon's Barber Shop and House of Morrison, are two of the three oldest black-owned businesses on the strip, according to Morrison. And Morrison, who at times appears to be as much of a community griot as she is a respected business owner, would know.
"The first black business from 8 Mile to 6 Mile (on Livernois) was Wendell's Hair Salon, and he used to be next door to the shoe man on Dexter," she said. "Well, where there's a shoe shop there's a barber shop. So the Dixons went next door to the shoe shop. When Wendell moved off of Dexter, he told Mr. Dixon. So Mr. Dixon's here now."
When Morrison's father, Ted Morrison, moved in, the House of Morrison became the third black-owned business on Livernois.
Rhonda Morrison
"We've been here since the early '70s. My father started the business in 1954. He started on Joy Road and Grand River," said Morrison. "Our family house was at Yosemite and Grand River, one block east. My father was by trade a millwright for Vernor's and Coca-Cola. He was also a truck driver for Michigan Hydrant and Valve. This is when everything north of 8 Mile was forest. Part of his job was taking the piping north of 8 Mile for sewage."
As Morrison tells it, her father got a parking ticket that he didn't pay.
"Back then you'd lose your license for one unpaid ticket," she said.
Morrison's father was called into the office of Hydrant and Valve.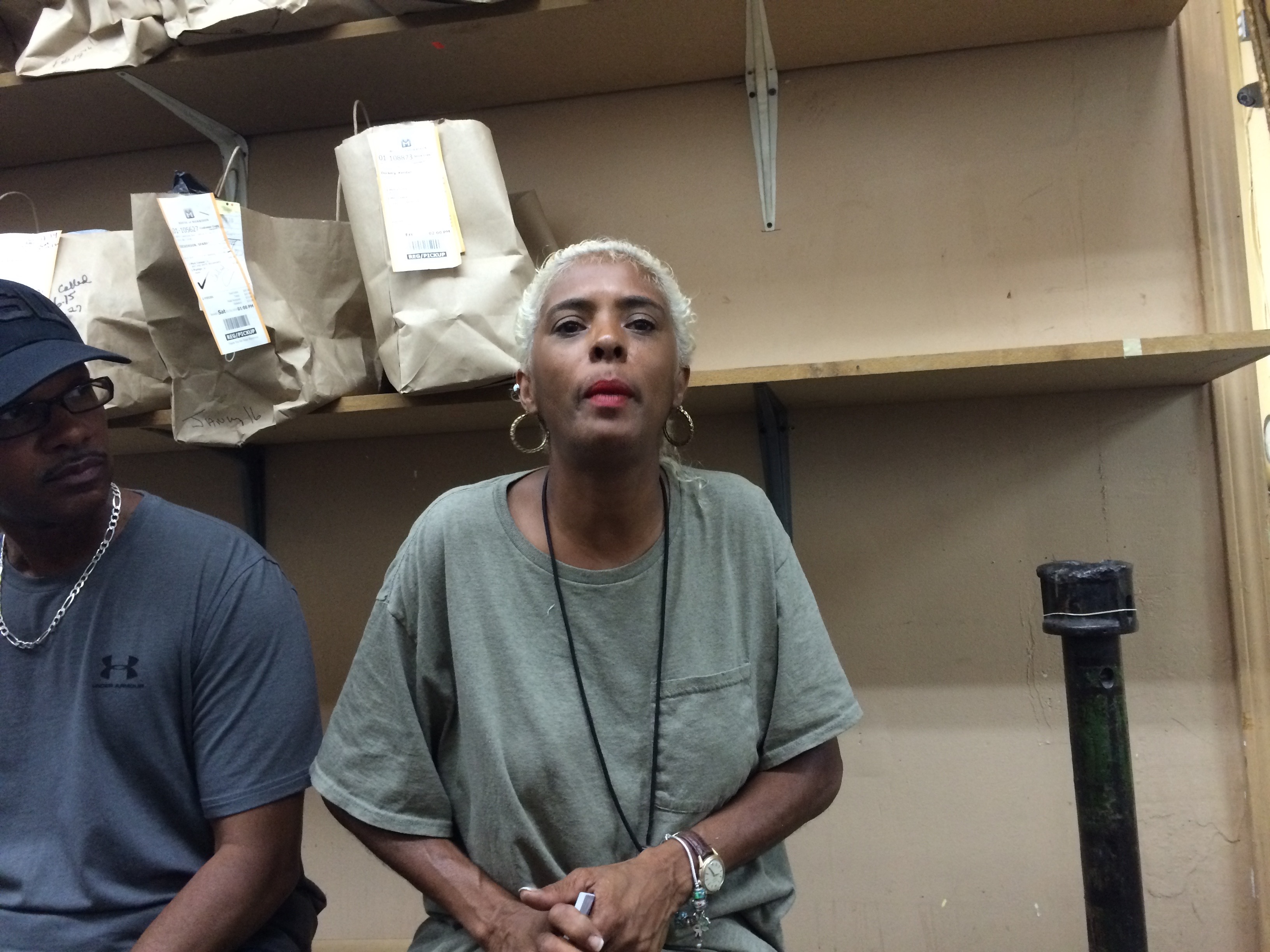 "A white boy was there who'd had a DUI. The white boy was given work in the shipyard. They told my father, 'go pay your ticket and don't come back.' My father decided that was the last time somebody else was gonna decide whether his children (Rhonda is one of five girls) were gonna eat or not. And he started praying. And he said God told him to figure out what you can do to service the community you live in. And my father said, 'shine shoes.' And he built a shoeshine stand that went in our backyard on Yosemite. He cleared up his license, he continued working for Michigan Hydrant and Valve, and he started shining shoes on Sundays. My father used to walk the block from Grand River to Linwood and collect shoes."
Ted Morrison later heard a sermon by Elijah Muhammad at Muslim Mosque #1 that inspired him considerably.
"It was a sermon that said that if you employ yourself and one person, you are a successful businessperson. And my father got a brick and mortar on Grand River and Joy Road and opened up a three-chair shoe shine parlor," she said.
Nearly 20 years later, in the early '70s, was when Morrison's father found a new building for relocation.
"When my daddy found this building, he went to his father and told him he needed $10,000 to help him buy this building, because the people that were selling it were in some legal matters. My granddaddy cashed in his life insurance, gave all of their children their $15,000, so that my daddy would have the money to buy the building. He never had a note from the day he opened up. I worked for my daddy for 13 years before he retired," after which he lived for six more years.
Fast forward to 1991. Rhonda's nephew, Keenan,had been getting into a bit of trouble running with the wrong crowd, so she entrusted him with cleaning up the shop each day. He did a great job, then over time gradually began to learn the business as well.
"He was around it enough that he learned it," she said.
By 2010, Rhonda Morrison was feeling like she could retire.
"I said, Oh I'm outta here. Keenan got this. He can run it."
She asked Keenan if this was what he wanted to do, and he said yes. So Morrison invested $62,000 in all new equipment for the shop. Then she applied for a grant. She won the grant.
"But I don't know that we won the grant because on the Fourth of July of 2014, Keenan was killed in a car crash, him and his little brother," she sadly recalled.
David and Kenneth Dixon

David Dixon's father f started his barbershop on Hastings and Mack, then moved to Dexter and Webb in 1957. In 1969 the shop moved to Livernois where it remains today. David started working at the shop in 1972, following his brother Elijah who started in 1971. His brother Ernie came on board in 1985. Both brothers have since passed, but son Kenneth, who joined in 1992, is still reporting for duty.
"I was forced to be in the shop when I was younger. I wasn't a troublemaker, but trouble seemed to be around me sometimes," said Kenneth with a smile, to widespread laughter among the clientele in the shop (including his father) who know him well.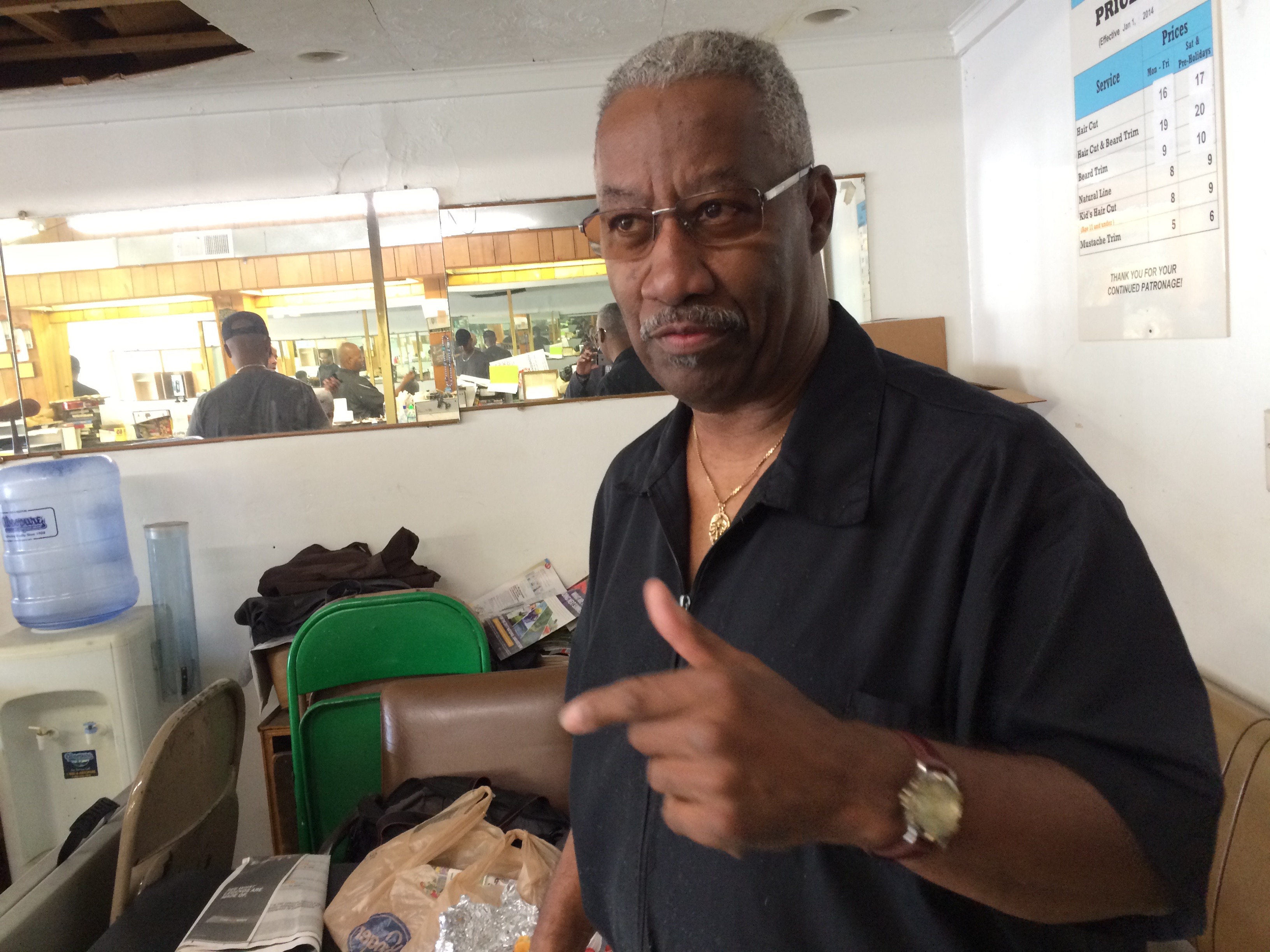 "So, you know, for my best interest my dad had me come up here in the later part of the week and clean up. So I saw my dad cutting, and I saw my uncles, and they seemed happy doing what they was doing. So growing up, some of my choices here and there were kinda suspect, so a couple of other jobs I tried didn't quite pan out, so I decided why not go to barber school like my family did, and I think it was one of the best things I could have done at the time."
Kenneth went to Michigan Barber College on Grand River off Joy. He graduated in 1991, then started at the shop in 1992. He said working at the shop changed the course of his life for the better.
"Working with my father and my uncles in a family oriented barbershop, at first it was kinda humbling because I had never cut hair before. And coming up here with my dad and my uncles, they were professionals. I was just learning the ropes. But the thing about it is they were patient with me, and the customers were patient with me," he said. "I can truly say getting up in the morning and knowing you're going to work in a place where you know you'll have fun, it makes a difference."

Larry Swygert
"Let me break it down to you. I came from downtown before they turned the lights out. I had a salon downtown (for maybe 13-14 years) and I hated to leave, but there was nobody down there. All the businesses were closing up and leaving. So I left from down there and I came here, and there was maybe only three or four people on this block."
That was in 1987.
Swygert started out with just one building on Livernois, but then he expanded to open up several other hair salons nearby. After a while he decided he was "maxing out with hair salons" so he decided to develop small retail spaces and then lease them out to young entrepreneurs at an affordable rate "where they wouldn't have to sell their soul. I give them an affordable rent, they can build their business up, they can learn business, and then if they decide to expand and move into a bigger place on Livernois they can do that as well."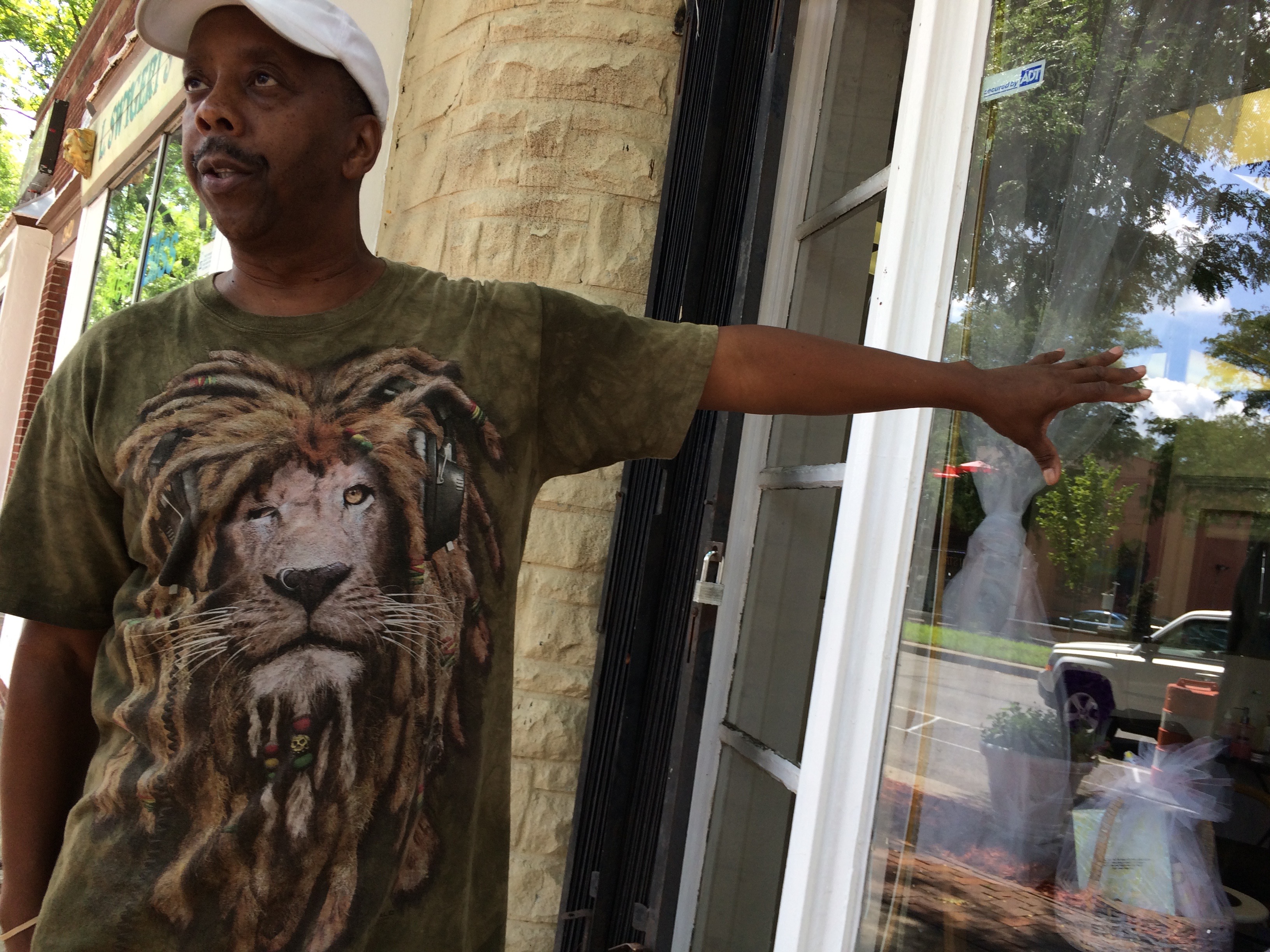 "We probably have 10 businesses on this block. They're small, but they're a business. Most of them, when they come up here, they just can't afford 1,200 or 1,500 square feet. They just can't survive. And that's why a lot of these buildings were empty for years, because they couldn't afford the rent," he said.
"So it keeps me alive and it keeps them in business. You know, I love downtown, but I tell people this is the best black business district in the city. Right here."