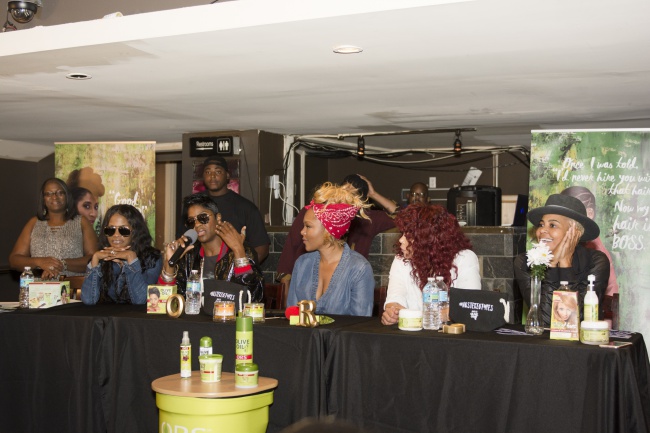 The women of Badboy Entertainment came to Detroit not only to perform their hit songs at the Palace of Aurburn Hills, but also to spread words of encouragement and advice to women in all walks of life.
Presented by Beauty Chronicles and moderated by Hot 107.5's Koffey Brown, the panel included, award-winning artist Faith Evans, R&B group Total with Keisha Epps, Kima Dyson, Pamela Long, and choreographer Laurieann Gibson. The panelists discussed a variety of issues from being a woman in a male dominated industry to being a black woman in society and empowering oneself and uplifting each other as women to support Black Lives Matter.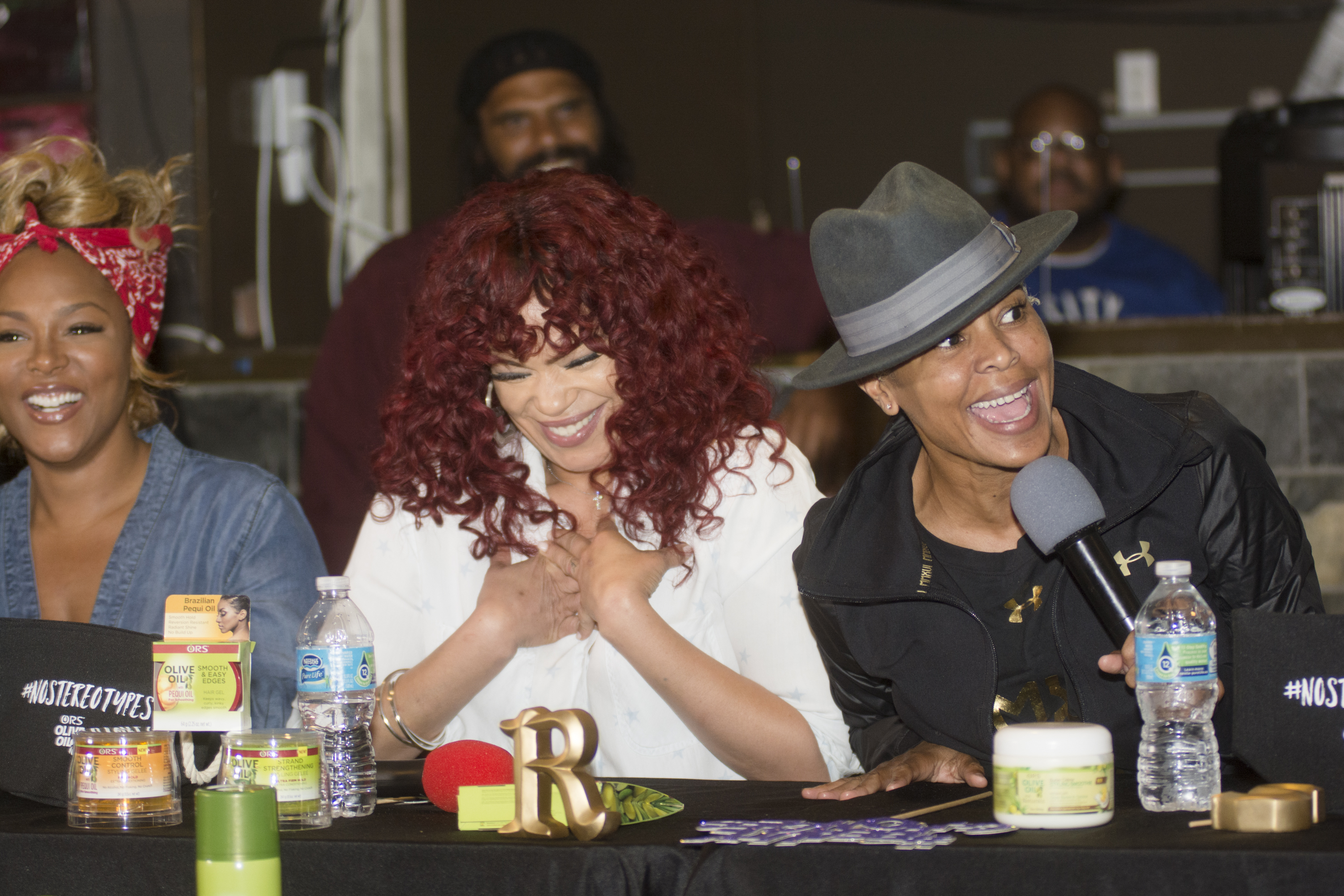 The Beauty Chronicles Brunch tour is a women's empowerment brunch series created by Brand Maverick Entertainment President Steven Jones and co-produced by Prolific Music Group Managing Partner Cheryl Flowers Briggs. The purpose behind the brunch is to reveal conversations on sisterhood, images of beauty, self-esteem, stereotypes while receiving tips on learning to love and be your most authentic self.
There are times competitive spirits can over cast comparison among groups of women. "It's not about somebody else having something or somebody something in the vein you would like to do it," said Keisha Epps, who took some time off to care for her family.
When you are loving yourself, you're loving God back and in return God and loving you back and opening more doors for you," said Epps.
The entertainment industry is largely male dominated, which poses difficulty for women to gain access.
"There are a lot of stereotypes in the world especially for people of minority culture, but I don't let things like that permeate my energy or thoughts," said Evans.
Breaking the glass ceiling can often be considered breaking the barrier for respect when it comes to the entertainment realm.
"It's very difficult for African American women to get into this business, but that's life, that's the reality and I just want to wrap my hands around every young girl and say ' it is a reality' and not beat them down for not understanding," said Gibson.
The intimate conversation touched on the way black women are portrayed in the media and at times are exploited by those who represent them.
"The artist has one perspective, but then there is the business side.. there are people not of color in offices deciding who we are and deciding what is right, they control the image and what we see back, so it is limited and a challenge," said Gibson.
Faith Evan who acknowledges the recent steady incline in the curvy movement expresses her weight as a personal struggle and explained how her management never pressured her to be any certain size, but she used fashion to work on her side.
ORS Hair Care powered the event enforcing the movement of "no stereotypes". In a society where natural hair has become more embraced as a whole many women tend to believe this means healthier hair, since chemicals aren't used to manipulate the hair. The movement initiated by Senior Brand Manager Tracey Bell and her team is one she holds close as one who chooses to relax her hair. "Whether you decide to go relaxed or natural, healthy is our goal," said Bell. The campaign is geared to end the stereotypes of what defines good hair.