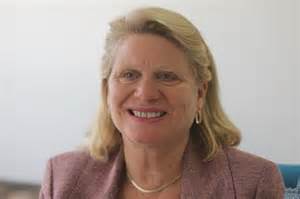 Secretary of State Ruth Johnson, along with other safety coalition members, will be on Gullen Mall at Wayne State U at 11 a.m. Weds. to call attention to the far-reaching consequences of selling alcohol to minors as part of the "21 to Buy, Not Supply" campaign. The media advisory is available at https://content.govdelivery.com/accounts/MISOS/bulletins/161588b
 The group is reminding students that providing alcohol to minors can cause serious and lifelong repercussions for everyone involved. The penalty for providing alcohol to minors is no joke, with fines running as high as $1,000 and up to 90 days in jail, along with legal fees that can exceed $5,000.
 In addition to this important event, the Secretary of State's Mobile Office will also be on Gullen Mall at WSU Weds. from 10 a.m. to 4 p.m. It is the first stop for the Mobile Office on a 3,000-mile tour of 18 Michigan colleges and universities that will give students and others the chance to register to vote in advance of the Nov. 8 general election.