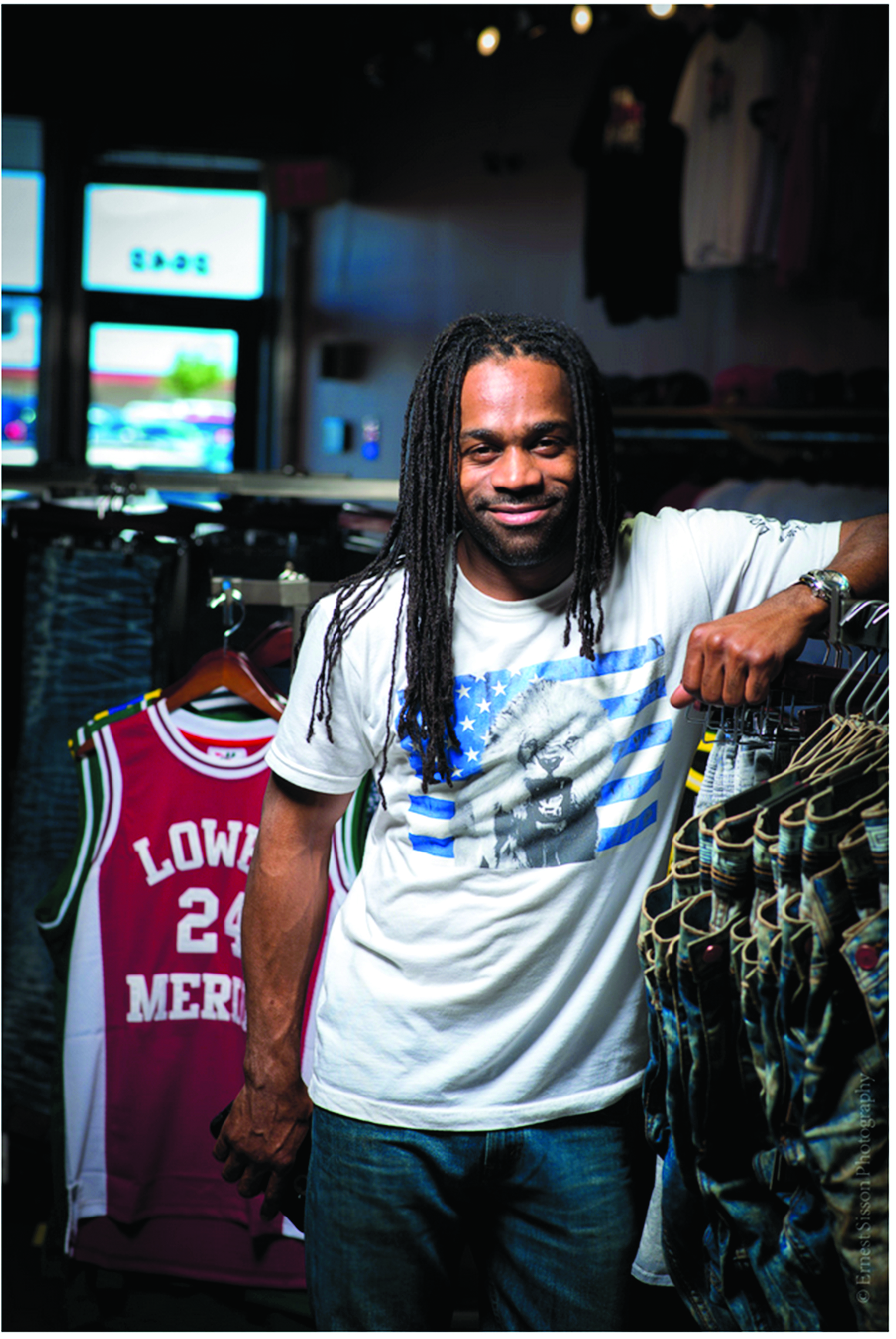 Detroit, area code 313, has always had swagger. Even in the face of its most recent economic downturn, which led to bankruptcy before rebounding, Detroiters have walked with pride as they continue to soar once again.
As the city rises, many Detroiters are celebrating Detroit pride more and more by wearing T-shirts, hoodies, caps, wristbands and other fashionable clothing and items that proclaim their love for the Motor City.
Yet, before wearing such Detroit pride clothing was popular and fashionable, Clement "FAME" Brown was ahead of the trend. More than seven years ago, he filed a U.S. federal trademark registration for the name "Three Thirteen" as another way of saying 313.
Today, Brown, 37, owns and operates Three Thirteen, a downtown Detroit brand retail store, located at 2642 E. Jefferson (Chene Square Plaza) at Chene St. Three Thirteen specializes in unique and fashionable clothing and other items that say and mean Detroit. There's Three Thirteen hats, caps, T-shirts, necklaces, footwear, jackets, coats, jeans, hooded sweatshirts, sweaters, athletic gear, backpacks and more. Three Thirteen also sells such Detroit-branded items as ashtrays, candles, coffee mugs, souvenirs and other things.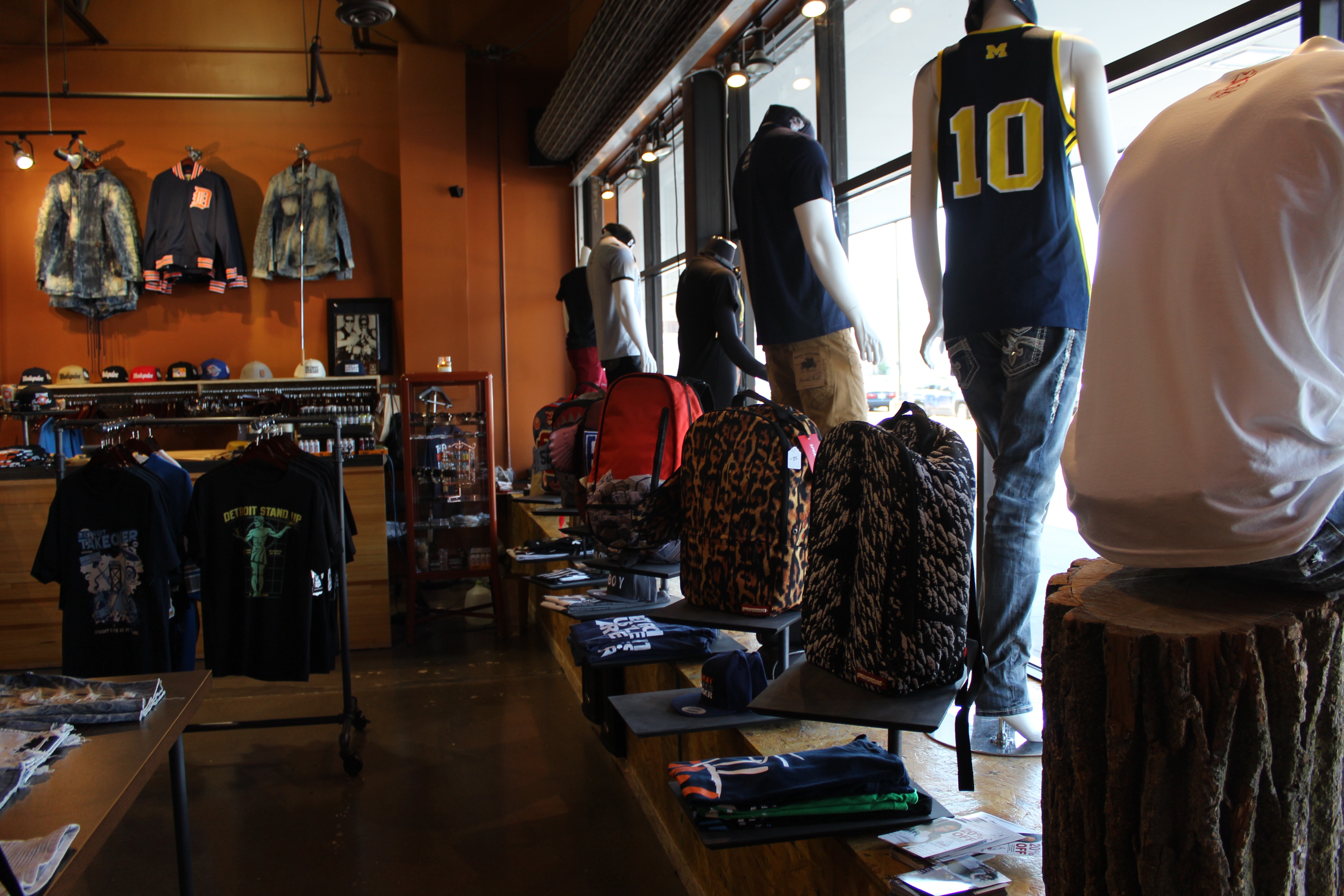 The store also carries Detroit apparel created and manufactured by other designers. Additionally, it sells many top national brands of clothing, not related to Detroit, including Rock Revival, Cult of Individuality, Jordan Craig and will soon carry PRPS jeans.
Brown is happy about what the store has accomplished in a relatively short period of time. "Unofficially, we opened in September of 2015, but officially we had our grand opening on 3.13., which is March 13, 2016," said Brown. "So in September and in March of each year, we are going to have some type of celebration to mark our opening to let people know that we are here and that we are doing well."
Brown admitted that Three Thirteen has had its ups and downs.
"Retail is a tough business, it doesn't just grow to success overnight," Brown explained. "I knew that going in, so I was ready for some of the hurdles and challenges that have come along. We've been able to navigate through them in our first year. That's one year down, many more to come."
While Three Thirteen carries local and top national brands, Brown especially loves that his store sells pro Detroit apparel. "When we first got the trademark many years ago, my whole idea was to create merchandise where I could tell a very different, very positive story about Detroit," Brown said. "When I started, it wasn't so popular for people to wear Detroit this or Detroit that on the front of their shirts or whatever. My idea was to make it popular."
Brown, who calls himself "a brand architect," can quickly back up this claim. He is the creator of such Three Thirteen branded apparel as "Detroit Raised Me," "The Eastside Raised Me," "The Westside Raised Me" and others. Additionally, such non-Detroit related apparel brands, including "OG" and "PAPERWORK," were Brown's visions that he brought to fruition several years ago. He sold the brands nationally and internationally in 70 cities and in over 600 stores.
Brown said that he had wanted to be an entrepreneur since starting his first job as a 11-year-old at Leddy's Wholesale Candy Store on the city's west side. The store, which is more than 70 years old, is now called Janco Distributors.
"I learned a lot about wholesaling, retailing, and running a business in general," said Brown, who moved from Buffalo, New York with his family when he was eight. "The owner, James Nall, is my godfather, a mentor, and was like a father-figure to me growing up, although I had a real father in my life. My father, an accountant, also taught me a lot about finances in business settings when I was growing up.
"James Nall lived during the Great Depression and had a wealth of knowledge to pass on to me," Brown recalled. "He was a Caucasian in the 'hood, which was probably two percent white at the time. He was that two percent."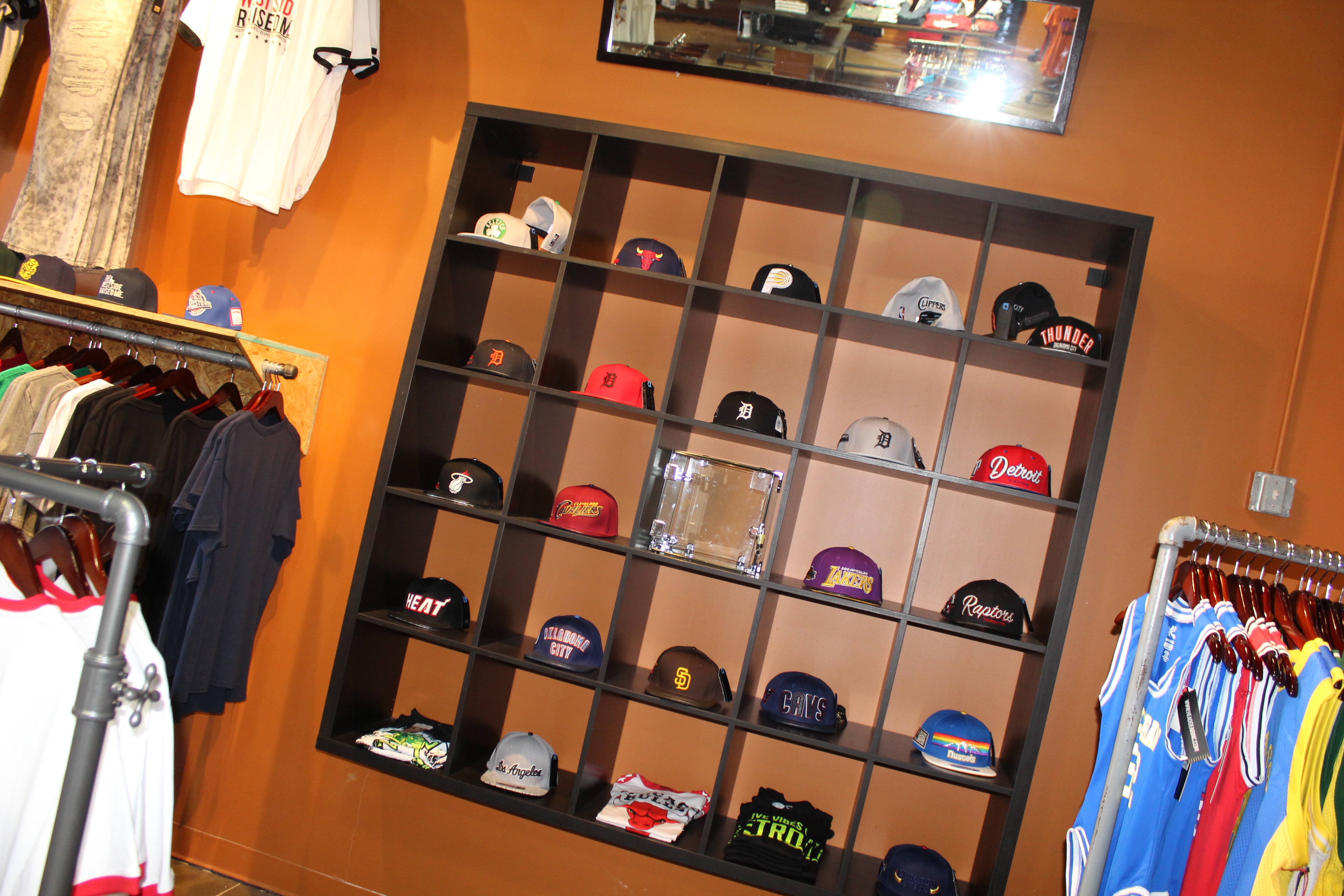 Years later, before graduating from Redford High school, Brown partnered with a friend to airbrush images on T-shirts and sell them at a kiosk at Dearborn's Fairlane Mall. Shortly after graduating from Redford, Brown and his business partner opened a brick and mortar place on W. Seven Mile Rd, where they sold airbrushed T-shirts.
Prior to opening his downtown Three Thirteen store, Brown operated FAME store on Joy Road where he made and sold his trademark apparels. FAME, which became Brown's nickname, is an acronym for Fashion, Arts, Music, and Entertainment. The Joy Road site still serves as a manufacturing facility for Three Thirteen.
Asked about his decision to open a downtown store Brown stated:
"I chose downtown because I have always loved its vibe and energy, going back to when I used to go down to Hart Plaza for festivals," said Brown.
"Downtown is coming back and I feel that I'm a part of that comeback. I don't want to say, 'I moved my business downtown after downtown had already made a comeback.' I want to be down there while it's on the way up."
"You know Three Thirteen is a brand I respect," said Bobby S. "A clothing store in the D, created by someone living in the D. Big shout-out to Three Thirteen!"
"Anyone who wants to truly rep Detroit with fly gear has got to shop at Three Thirteen," said regular customer Big J.T., "The place has awesome stuff."
About Post Author