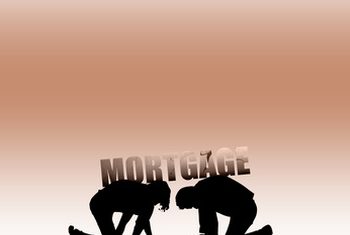 First Independence Bank has great news for homeowners who are "under- water" on their respective mortgages. The fantastic news is that the Home Affordable Refinance Program (HARP 2.0), under the auspices of the Federal Housing Finance Agency, has been ex- tended. This means homeowners still have the opportunity to refinance their mortgages, while taking advantage of historically low interest rates.
So exactly what is an "underwater" homeowner? The definition describes someone who has a home mortgage balance higher than the fair market value of the property. In other words, when one has little equity in his or her home, and owe more on a mortgage than the house is worth, lending institutions have equated this situation to being underwater.
A classic example: If the mortgage on your metro Detroit home is $200,000, but the market value of this home is $150,000, then the homeowner and attached mortgage are $50,000 underwater. This predicament can prevent a homeowner from selling his or her home, unless the homeowner has enough money to pay the out-of- pocket difference.
The term "underwater" has consistently been used since the early 2000s, when homes began to lose a significance part of their values due to "housing bubble bursts," and periods of bad local and national economic conditions. In Detroit and surrounding cities, the steady and steep decline in property values has been felt more than in many other regions of the United States. Yet, through HARP, there's hope for underwater homeowners.
First introduced in March, 2009, HARP allows borrowers with little or no equity to refinance into more affordable mortgages without new or additional mortgage insurance. HARP targets borrowers with loan-to-value (LTV) ratios equal to or greater than 80 percent, and who have limited delinquencies over the 12 months prior to refinancing. Through HARP, which has under- gone significant changes since its inception, a homeowner can lower his or her interest rates, reduce monthly mortgage payments, and lengthen, shorten or keep the terms of one's mortgage, all of which will improve respective financial situations.
Interested? Here are some important facts that a homeowner should know about HARP, before making the decision to apply for the program… Your current loan must be backed by Fannie Mae or Freddie Mac. It's possible that you may not know whether your loan is backed by either of these entities, because you make payments to some other financial institution, i.e., Wells Fargo or Fifth Third. To find out if your mortgage loan is backed by either Fannie Mae or Freddie Mac, a First Independence mortgage officer can be of assistance.
Your current mortgage must have been originated before May 31, 2009. You mortgage must not
have had a 30 day late payment in the past six months, and must have had no more than one 30 day late payment in the past 12 months. While HARP has been widely touted as a lifesaver for underwater home- owners across Detroit, throughout the state, and around the nation, many homeowners have not taken advantage of this opportunity. Why? In some cases, homeowners believe that HARP is too good to be true, or involves too much paperwork, or the program is a scam. Yet, the Federal Housing Finance Agency sponsored HARP is a great opportunity, and eligible homeowners should take advantage of the program before it ends on December 31, 2016.
To learn more about HARP, or to see if you qualify for the program, contact Julie Krumh
otz, Branch Manager/Sr. Loan Originator, NMLS#130833. Her direct line to call is 586-416-5750, ext. 2114. Julie's email address is jkrumholz@firstindependence.com.
At First Independence Bank, we believe that consumers should be knowledgeable in all banking and financial matters, including residential mortgage loans and refinancing. Established in 1970 as a community development financial institution, First Independence continues to make dreams become realities for its community, citizens and businesses. First Independence Bank is an equal opportunity lender and member of the Federal Deposit Insurance Corporation.
First Independence Bank is an equal opportunity lender and member of the Federal Deposit Insurance Corporation. For more information on all banking and financial products and services offered by First Independence Bank at its three area branches, call 313.256.8400, or log on to www.firstindependence.com.