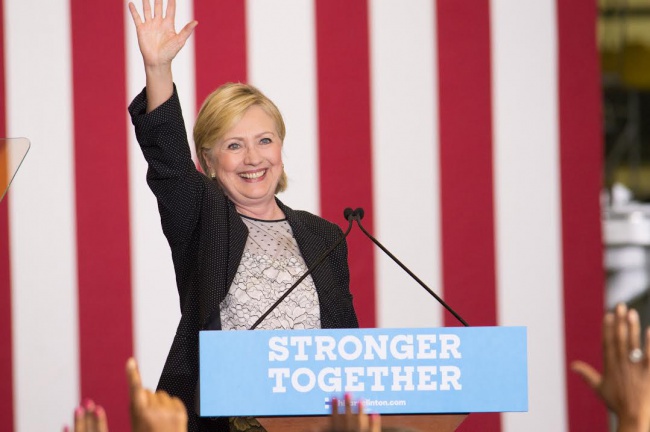 Democratic presidential candidate Hillary Clinton addressed an audience of supporters at Futuramic aerospace company in Warren, MI. In stark contrast to the reaction of Detroiters the Detroit Economic Club on Monday, who was interrupted by protesters Clinton was greeted with an enthusiastic cheer from attendees and continued to receive rousing support throughout the 50-minute  speech.
"It's great to be back in Michigan where you can feel the enthusiasm and the dynamism that's driving Detroit's revival," said Clinton.
"When [my opponent] visited Detroit on Monday he talked only of failure, poverty and crime. He is missing so much about what made Michigan great." Clinton continued.
Clinton took hard line against Trump's domestic policies which she said would pull the economy back into a recession, countering that her administration would add 10 million new jobs to the economy.
"Too much inequality, too little upward mobility, it is just too hard to get ahead today. But there are some common sense measures we can put into place to help Americans get ahead … but why don't we do it … gridlock," explained Clinton.
"Starting on day one, we will work with both parties to pass the biggest investment in good paying jobs since World War II," adding that infrastructure development would be a hallmark of her presidency. A sentiment echoed by Congressman Sander Levin and Gary Peters, in discussion prior to Clinton coming to the podium.
I will stop any trade deal that costs a jobs or loses jobs to other countries including the Trans-Pacific Trade Deal. Clinton says Trump's stance on trade restrictions is born out of fear that Americans can't compete globally. "If Team USA were as afraid as Trump of competition and cowering in some corner, Michael Phelps and Simone Biles would never have won a medal," she quipped, adding that Trump manufactured products have been made in China and Mexico.
"We'll help cities like Detroit and Flint expand affordable housing, repair schools and fix water systems."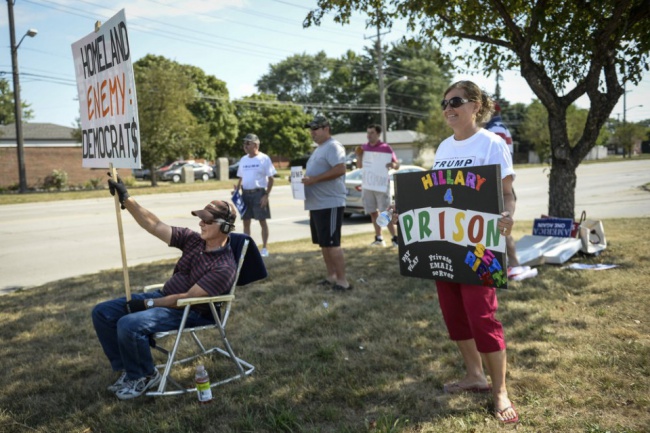 Few voters are aware of is that presidential candidate Hillary Clinton, is not as far removed from the plight of the working class as many believe. By no means aloof or insensitive even to the needs of working mothers and the challenges of saving for a child's future, or how to keep a household under the waters of economic pressure afloat.
When former president Bill Clinton lost his first bid for governor in 1980, the ousted governor needed a job, the family needed a place to live, and moving out of the governor's mansion meant losing the help they had as they raised their 9-month-old daughter, Chelsea.
Clinton the daughter of a small business owner and the granddaughter of a factory worker, said she has experienced the same worries many American parents experience.
"If I am fortunate enough to be your president I will have your back ever single day," Clinton promised.
There were no protests during Clinton's nearly hour-long speech.