UNCF's Michigan office will host "Michigan's Building Better Futures™ Weekend" on August 27-28. The weekend features the 28th Annual 5K Walk for Education and UNCF Sunday, our national faith and education initiative where UNCF supporters will join together to make an impact in the lives of Michigan students. For 72 years, UNCF has been changing lives for generations by enabling more than 430,000 minority students to attend college. Last academic year, thanks to the commitment of our UNCF stakeholders and sponsors, Michigan students received more than $2.5 million in scholarships.
"We are so thrilled to expand the UNCF footprint in the Michigan area and to work with top business and religious leaders to make this year's event a major success," said Barbara Patton, UNCF area development director. "The loyalty of individuals and corporate employees is key to our continued success. UAW-GM and General Motors Company have held the top fundraising trophy for the past 19 years, followed by UAW-Ford and Ford Motor Company; key examples of sustained commitment to hundreds of deserving college students from Michigan receiving needed scholarships.  Local alumni continue to play an integral role in supporting the UNCF mission and most importantly, our students."
"Ford Motor Compa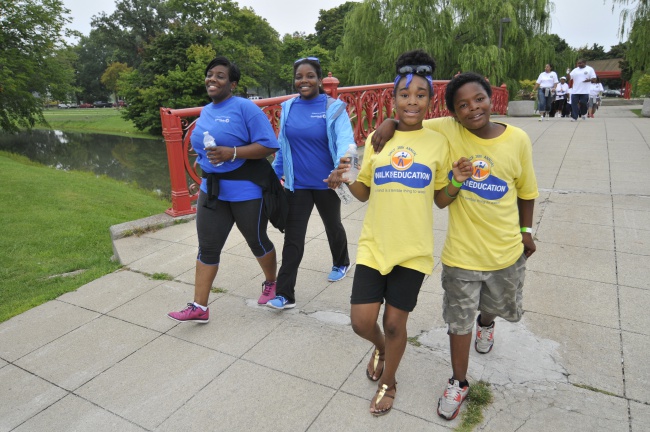 ny is a proud 2016 co-presenting sponsor of the UNCF Walk for Education.  Our support spans 28 consecutive years, raising over $1 million to provide advanced education opportunities to students attending HBCUs and traditional colleges," said Frederiek Toney, president of the Ford Customer Service Division. "UNCF is a facilitator of one of the most powerful tools for students to lift themselves and their families to higher economic equality. We know that many of the students who receive financial assistance are first-generation college students, making our efforts even more important. We look forward to continuing our partnership with UNCF to support this worthwhile cause."
Tammy Golden, General Motors director of manufacturing support and North America manufacturing staffs stated, "The UAW and GM are proud to support the UNCF in its quest to provide education to students in this competitive landscape. We know that education is the price of entry to the workforce and every student that wants an education should be afforded one. The UAW-GM Team is committed to ensuring the mission of the UNCF."
Major sponsors of the UNCF 28th Annual 5K Walk for Education include UAW GM and General Motors Company, UAW Ford and Ford Motor Company al
ong with Delphi Foundation, Bridgewater Interiors/Johnson Controls, UAW Chrysler and FCA.
Saturday, Aug. 27, 2016
UNCF 28th Annual 5K Walk for Education, Belle Isle Casino, Detroit, 8 a.m.-noon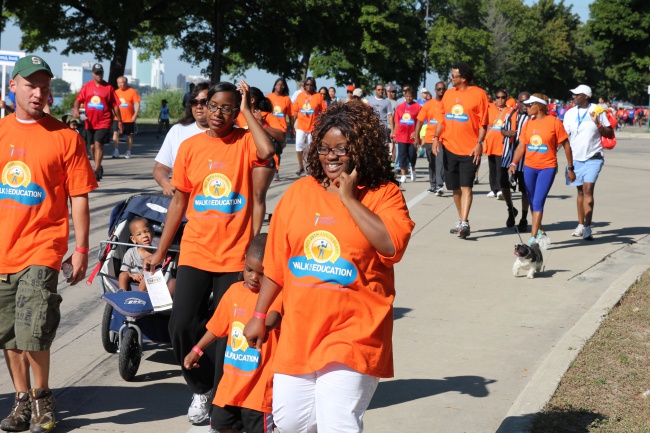 Sunday, Aug. 28, 2016
UNCF Sunday, Presenting Host Church – Perfecting Church, 7616 E. Nevada, Detroit 10:45 a.m., 3 p.m.
Hartford Memorial Baptist Church, 18700 James Couzens Fwy., Detroit 7:00 a.m., 11:00 a.m.
Oakgrove AME, 19801 Cherrylawn St, Detroit, MI, 8:00 a.m.
"In a world where our students have to compete globally we must prepare them. Education is the most important way we can leave a legacy for the next generation," said Bishop-Elect Marvin Winans pastor of Perfecting Church. "Historically black colleges and universities are important to the African American community because they're taught in a way that is unique to the African American experience. UNCF has been the conduit to which many African American children have been able to access their goal of a college education. Perfecting Church has decided to lead the church community in supporting the UNCF Sunday because we see ourselves as a 'church of the city.'"
 For more information or sponsorship opportunities of the UNCF Michigan's Building Better Futures™ Weekend, visit http://www.uncf.org/detroit or contact angela.bingham@uncf.org at 313.873.1500.