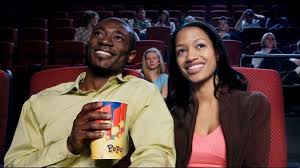 Local filmmakers have formed The Detroit Film Society, an organization empowering filmmakers of diverse backgrounds in Southeast Michigan to create and showcase locally made independent films.
Local filmmakers and professionals Marshalle Montgomery, Sultan Sharrief, Ben Friedman, Jamila Taylor, Karah Shaffer, Desmond Lamont, Max Rasmussen, and Ted Houser started The Detroit Film Society to better streamline the creative process and promote the talent and resources available to filmmakers in Metro Detroit. The organization will assist with all aspects of making a film, connecting the filmmaker to screenwriting support, hiring crew members, casting organizations, and venues for showcasing films.
"There's a lot of pre-existing talent and resources for every stage of making a film in Metro Detroit. Now filmmakers have come together to create a network that helps you at every stage of making a film and spur growth in the post-incentive environment," said Ted Houser, co-director of the organization.
All community and creatives are invited to learn more about The Detroit Film Society and the resources available to them at The Detroit Film Society Launch Event, Thursday August 18th starting at 7:00 p.m. at Cinema Detroit on 4126 Third Street, 48201. Complimentary food and beverages will be available.
"We're excited to have Cinema Detroit as the official venue partner for filmmakers," said Houser. "It's the city's only 7 day a week independent movie theatre. They showcase real independent films, often giving opportunities for up-and-coming filmmakers to bring their work to a wider audience."
Paula Guthat, co-founder of Cinema Detroit, said, "Local independent filmmaking is important both to the cultural landscape of the metro Detroit area and to our mission as a community cinema. We are thrilled to have the launch event at our theater, and are anticipating a fun and productive gathering on August 18."
This launch event is sponsored by the Michigan Film and Digital Media Office (MFDMO). More information can be found at http://www.michiganfilmoffice.org.