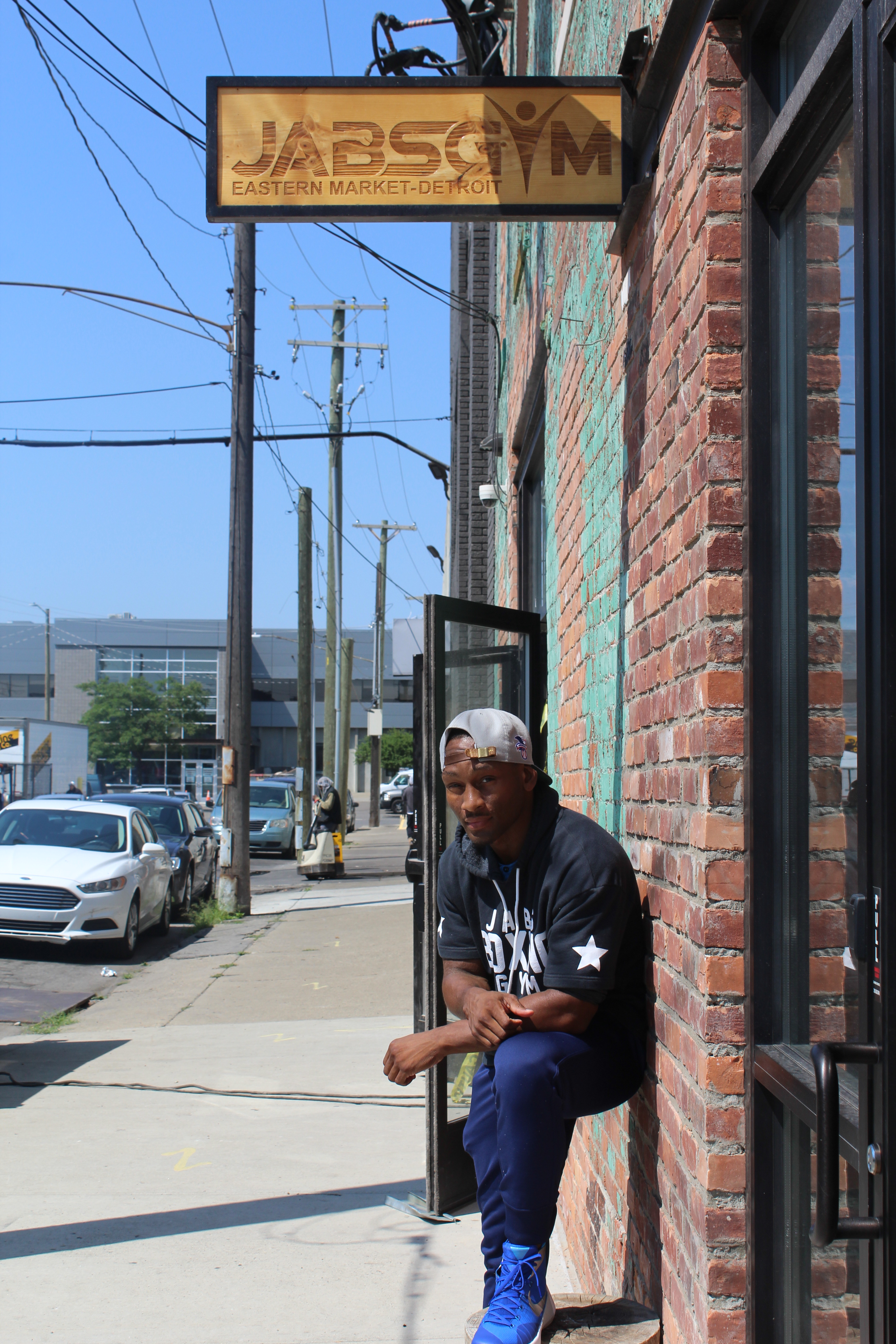 As the battle against obesity continues, it can be difficult to find a good fit among the wide range of fitness journeys, challenges and projects.
Detroit native and owners Willie Fortune and David Tessler of Jabs Gym has not only devised a plan to make you sweat dance and pose with his new concept BOYO.
Fortune, who is a professional boxer by the name of Fortune 500, with ten knockouts under his belt, formulated the routine of high intensity aerobics and yoga poses after experiencing the benefit of yoga.
"Everyone thinks I'm crazy when I tell them about our BOYO® classes. But being a professional boxer, I find yoga provides the perfect complement to the physical demands of boxing," said Fortune, who's fought on Showtime, Fox Sports, and Pay-Per-View. "It may not make sense to read about, but come try it. It's a totally new spin on both boxing and yoga," he continued.
BOYO is a hybrid of boxing and yoga. Fortune and Tessler developed two formats for the workout. The first of the two called BOYO X  consists of 45 minutes of cardio boxing while the second 45 minutes is yoga.
The second BOYO routine is a sequence of moves alternating between a high heart rate during cardio boxing while resting the heart rate during standing yoga moves for recovery, such the warrior pose. The intervals are designed and instructed by Fortune, who demonstrates the full sequences and allows the member to execute them at his or her own pace.
The new gym is perfectly positioned over looking Eastern Market, a buzz spot near the heart of Downtown Detroit.
Jabs gym class consists of a cardio boxing fusion, a combination of various boxing moves and low kicks. The classes are fun, challenging, and upbeat as Detroit-style music beats from the speakers under black light vibes.
"It is literally a mental, physical and spiritual attribution, you have to be one with yourself," said Fortune. As he began to take yoga classes himself, Fortune started to notice a change in his range of mobility and increased endurance in the boxing ring. "It gave me flexibility, it kept me loose," he continued.
Fortune explained when a boxer is tense the more damaging a hit is to the body, the yoga helps a boxer become more fluid and be able to "roll with the punches." This relates to everyday challenges as well. The more consumed one may be with situations that are not in the moment, the more likely you are to loose the battle you are facing at hand.
"I make life champions before ring champions, because we have a fight everyday in our life," said Fortune who has taken on the calling to prepare members for a fight in their life, where he mentally, physically and emotionally trains participants for any battle they are currently fighting outside of the gym.
"I always wanted a gym, but what I wanted to do was merge the gap between people who were apprehensive about coming to boxing gyms, because it's the best workout you can possibly get," said Fortune. In Fortune's endeavors to make boxing gyms more inviting he commends his team of trainers who help make this endeavor possible.
Classes are available to fit any schedule. The first class is free and special discounts are available to Detroit residents, students, military, firefighters, police and vetrans.
For more information about the gym, trainers, locations, and class schedules, visit www.jabsgym.com, or email info@jabsgym.com.