Dear Friends,
On Tuesday, August 2nd, the Detroit Zoo will seek a 10-year extension of the 0.1 millage approved by tri-county voters in 2008. The millage, which raises almost one-third of the Detroit Zoo's annual budget, has made a tremendous difference in Zoo operations including, expanded regional education programs, enhanced animal care programs, energy-efficiency upgrades, infrastructure improvements, animal habitat renovations, and pathway and parking lot resurfacing. Voting YES will support continued maintenance and operations at the Zoo. Property taxes will NOT increase from the current rate if the renewal is approved.
The Detroit Zoo has a significant impact on the region – enhancing the reputation of our community, providing 1,000 jobs to our residents and drawing families and individuals to other attractions and businesses in the area. Through field trips, camps and family programs, the Zoo gives back to the community which so generously supports it, including partnerships with Detroit Public Schools, United Way for Southeastern Michigan, the Detroit Recreation Department, Boys & Girls Clubs of Southeastern Michigan, and Big Brothers Big Sisters. Annually, the Zoo hosts more than 25,000 underserved students, and collectively 145,000 pre-school and school-aged children. The millage enables the Zoo to keep admission prices low (much less than other major zoos).
From awe-inspiring animals and beautiful, natural surroundings to the friendly staff and knowledgeable volunteers, guests of all ages are inspired, educated and enthralled by a visit to the Zoo. We must preserve this regional treasure that enriches the lives of everyone in our community. Please join me in voting YES for the Detroit Zoo millage renewal this Tuesday, August 2nd.
Sincerely,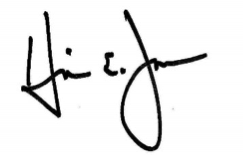 Hiram E. Jackson
Publisher, Michigan Chronicle